Launched at the 2015 Commercial Vehicle Show, the Fleetwatch offering from 3Sixty Fleet is impressive and takes the world of vehicle telematics into a new arena.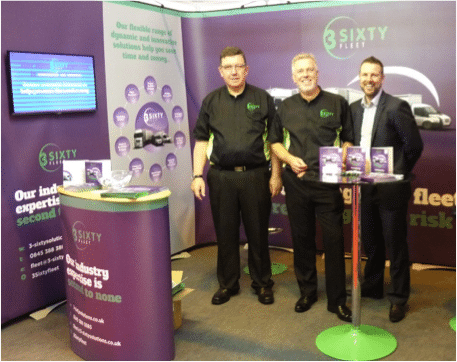 Essentially, the Fleetwatch telematics system helps firms in the logistics industry to improve how they deal with fleet risk management by working out why accidents happen and taking precautions to prevent them occurring again.
This is an increasingly important issue for fleets and 3Sixty have something to impress.
Like many other telematics systems, theirs will track vehicles and offer ways to improve performance and save money but they have a unique offering which many firms will appreciate.
Leaving the telematics system aside for a moment, let's focus initially on the offering of Fleetwatch which may prove crucial when there's an accident, or a near miss.
These incidents will be recorded and flagged up and then 3Sixty Fleet will carry out an in-depth interview with the driver concerned to put together a detailed statement.
3Sixty will visit the accident or incident location
They will also, when it's necessary, visit the accident or incident location to ensure that no piece of information is overlooked when it comes to completing an insurance accident report form.
That's not all – every incident and accident is analysed by the firm to determine what the reasons are so that a trend can be identified and solutions put forward.
As with other telematics offerings this may mean driver retraining or highlighting a vehicle issue.
With 3Sixty, the input is slightly different in that their experts will also look at the telematics data and highlight their own recommendations in a bid to find the root causes behind incidents.
This means that a logistics firm can be proactive in reducing their accident rate, boosting driver and vehicle safety and also cutting costs.
This aim of improving productivity and safety should also boost customer loyalty with an improved service.
3Sixty's Fleetwatch will reduce losses and boost control
The firm says that when adopting Fleetwatch a commercial vehicle operator is making a big stride towards reducing their exposure for a potential loss and, at the same time, allowing the business to stay in control.
3Sixty Fleet say they were impressed by the reaction from visitors to the CV show and accident analyst, Andrew Drewary, said: "Those who attended our stand were impressed by how easily the product can sit alongside their current practices.
"Anything that reduces stress and provides constant support for transport fleet managers and enables them to focus on keeping the fleet on the road is a huge bonus."
Among the new customers who have signed up is Llanelli-based Owens Road Services.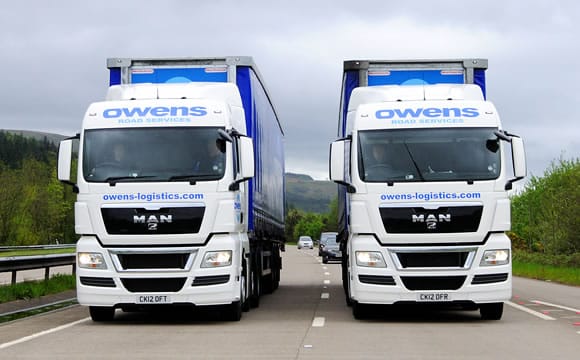 The logistics firm has more than 350 vehicles across 15 sites in England and Wales and were looking to improve its fleet risk management process.
The firm's operations director, Eurof Owen, said the company needed to appreciate why incidents were occurring and then having to take precautionary steps to prevent them happening again.
The Fleetwatch telematics system will do that and help improve productivity by monitoring how the drivers work and how delivery routes and times can be improved.
There's no doubt too that by reducing insurance premiums, a transport firm such as Owens will save a small fortune by installing this telematics system.
Bespoke telematics offering to logistics firms
To help their clients, 3Sixty offers a bespoke service to truck and van fleets which many will find extremely useful. The basic offering is reasonably priced and will do what firms want and do it well.
The telematics system from 3Sixty also has the potential of integrating a camera – an increasingly popular option for transport firms and fleets – to record what happens on the road.
Like many other offerings, 3Sixty says its telematics system will help reduce operating costs while improving driving behaviour too.
The system is easy to use and fairly intuitive with a range of reports available to show the history of vehicle movements and any incidents.
Essentially, fleets should enjoy improved customer service since the vehicle and driver are easier to manage in real time.
However, it's the insurance savings by having the camera system on-board that may prove the biggest bonus.
Sign-up to the system, and a fleet manager or owner can have access to the actual footage of an incident or accident within 10 minutes.
This means there's improved third-party intervention and a firm can mitigate its losses with genuine third-party claims.
More importantly, the footage will repudiate any exaggerated or bogus third-party insurance claim.
Independent written analysis of accident footage offered
Another big plus, is that within two hours of an incident, 3Sixty can provide an independent written analysis of the accident footage.
There's no doubt that when it comes to a telematics offering, Fleetwatch really is a comprehensive proposition.
For a business concerned with its insurance premiums and accident rates then 3Sixty have something for you – their offering is, we believe, geared to medium and large fleets and while it is wide reaching and easy to understand, smaller fleets may feel there's a lot of information to handle.