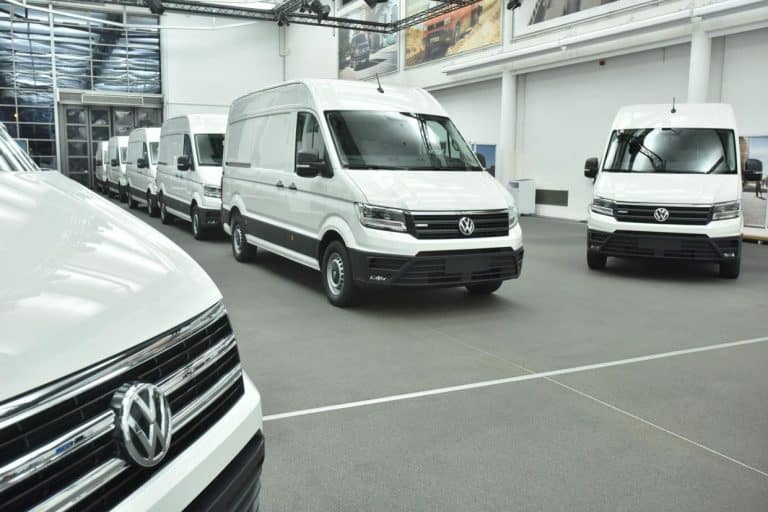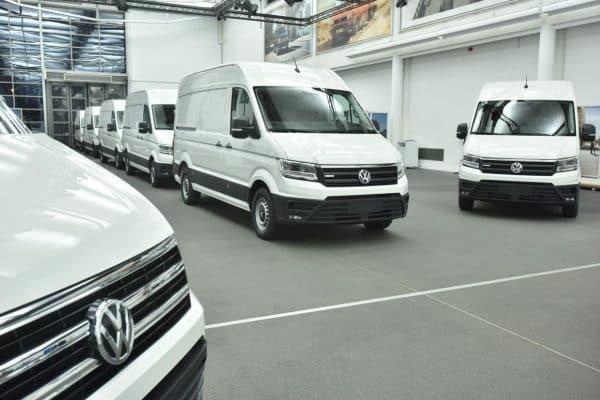 The impressive new all-electric Volkswagen eCrafter looks set to make its debut in the UK and also be available to drive at the upcoming Commercial Vehicle show.
Potential customers will be able to test the van for everyday practicality and the opportunity to discuss a trial of the van in their everyday surroundings.
This issue of testing in the real world will start in May, though the vehicles have been handed over already to European customers at the German plant.
This means some fleet operators are able to thoroughly test out the vehicle and their findings will then be utilised for the final production version of this zero emissions van.
Real world tests for the Volkswagen eCrafter
So far, there are four customers in the UK taking part in the real world tests for the Volkswagen eCrafter including Heathrow and Gatwick airports, the London Borough of Southwark and the City of London Corporation.
Volkswagen says that along with its popular and award winning conventionally powered Crafter, the new eCrafter has been designed in close collaboration with its customers.
In particular, VW says it has worked with firms whose vehicles are covering between 44 to 62 miles every day, including stops and starts.
There's no doubt that the electric van market will grow in size as more van manufacturers look to unveil their offerings in the coming months.
Volkswagen eCrafter has been created for use in city operations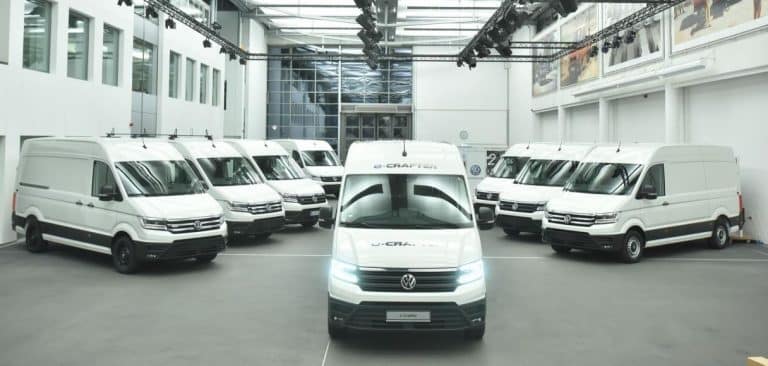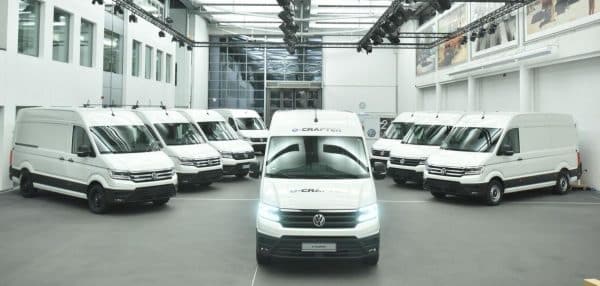 To help boost its appeal with potential buyers, the Volkswagen eCrafter has been created for use in city operations and with a limited top speed of 56mph, it has a range of 100 miles. The power output is 100 kW.
The eCrafter's entire 10.7 cubic metres cargo volume is fully usable since the lithium-ion battery is hidden in the underbody. There is a maximum payload capability between 1 t and 1.75 t.
However, the interesting question for most potential owners will be the recharging time and this can be done in 5.5 hours though the battery is capable of being charged to 80% of its capacity in 45 minutes.
Available from September, the new Volkswagen eCrafter looks set to be a popular choice.