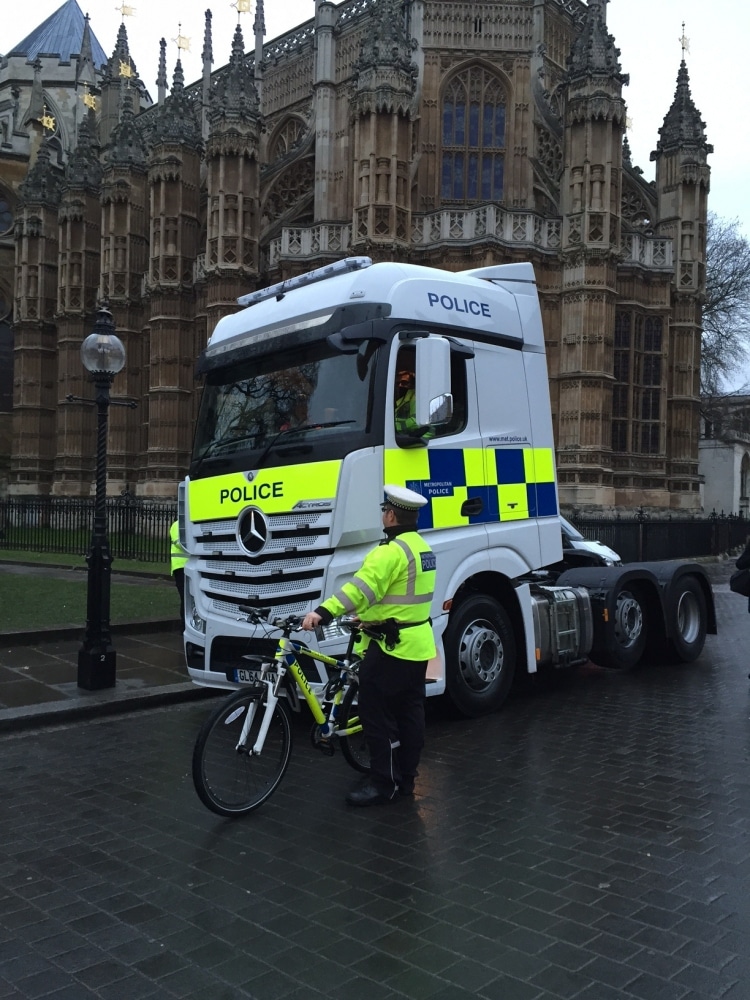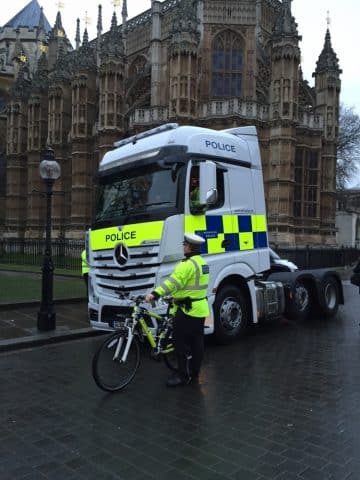 With 55% of cycle fatalities in the UK the result of collision with HGVs, a conference will be held in London on the 2 June that looks at cycle safety and emissions of vehicles. The Managing Freight in London conference takes place at the Kia Oval, and costs £325 + VAT per person.
Cycle safety
From September, commercial vehicles that do not meet the requirements of the Transport for London Safer Lorry Scheme (SLS) will be banned from operating in the conurbation. This follows up the Construction Logistics and Cycle Safety (CLOCS) conference that was held in March where leading vehicle manufacturers were able to show off their latest, safest lorries.
London authorities have been running a spate of safety events to prevent road fatalities caused by trucks. One of the most successful schemes has been the Met Police's Exchanging Places events, where people can come and sit in a lorry's cab to see the extent of these vehicles' blind spots. This has helped cyclists think and seems to have stopped many from cycling into those blind spots and taking risks.
For a list of Exchanging Places events have a look at the Met Police's page here.
Vehicle emissions
The Managing Freight in London conference will also look at the new Ultra Low Emissions Zone (ULEZ) that will be enforced in London from 2020. From January 2020, HGVs which were built prior to 2014's Euro 6 standards will be subject to a charge of £100 a day in the city.
Diesel vans will have to meet Euro 6 standards as well, with charges of £12.50 a day for those that do not. Petrol powered vehicles will have to meet Euro 4 standards as they produce less particulate that have an impact on people with breathing difficulties.
National roll out
Though none have announced it yet, it is widely expected that other towns and cities across the UK are likely to follow London's lead with the UKEZ. The controversial scheme has met opposition in other cities – notably in Bristol – but given the pressing public health issue around vehicle emissions, one can only see the government trying to claw back some of the money that health problems cost the NHS, from such schemes.
Outside of London – other conferences
There will be a similar conference at the National Motorcycle Museum in Birmingham on the 10th June. The Fleet Engineer Conference will look at new EU directives for safety, UK government regulations, and other issues affecting the fleet manager of today.
Both events will be a good chance to meet fellow industry professionals and get to understand the ecosystem as it is set to develop in the coming years. With ever stiffening regulations on commercial fleets, it helps to stay ahead of the game and potentially make savings as well as the essential improvements to your fleet that will be compulsory in the coming years.