The ever popular Citroen Relay 'Ready to Run' range is being expanded and will include the firm's all-new Euro six compliant engine as part of the line-up.
The new Ready to Run range will be unveiled at this year's Commercial Vehicle show.
The range is popular because it consists of well-priced and high spec dropsides, tippers and Luton vans.
Now joining the line-up will be two new crew vans as well as a new car transporter.
New small plant carrier – the 'Plant & Go'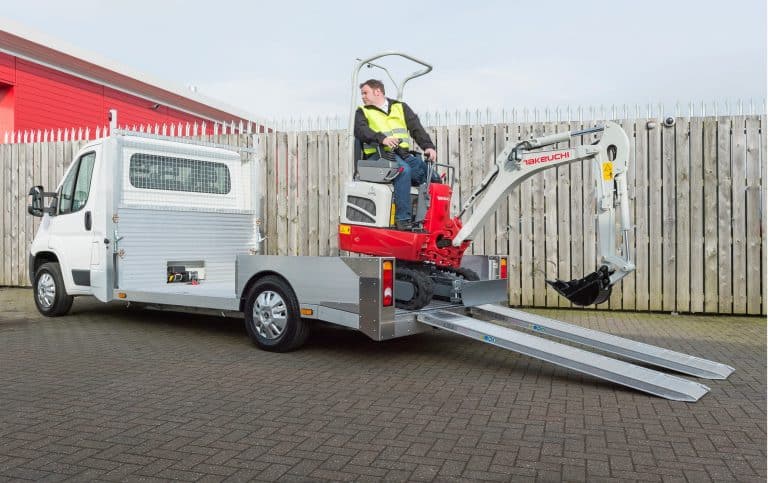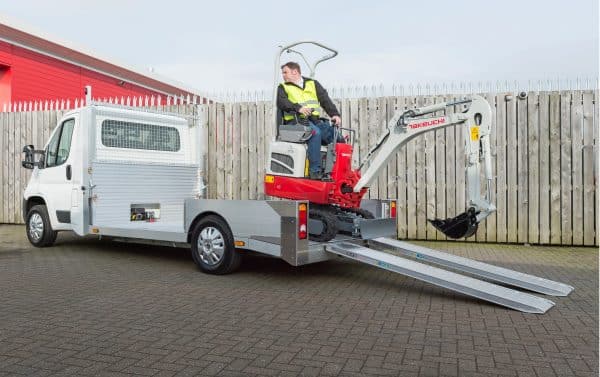 There will also be, for the first time, a new small plant carrier – the 'Plant & Go'.
Citroen says its plant carrier will be a versatile and practical as well as important addition to the Ready to Run range since it means buyers will not need to buy a separate trailer which many see as being an expensive capital investment.
This means the new vehicle is able to transport one large, or two or more smaller pieces of plant.
Operators will have the option of using the new plant carrier as a dropside to help shift cylinders, jet washers or scaffolding, for instance.
That's because the load area is accessible and just 530 mm from the ground.
Big appeal for the Relay 'Plant & Go'
Citroen says another big appeal for the Relay 'Plant & Go' is that the multi-function bodywork is easily removable and consists of light alloy loading ramps which then double as the sideboards for the load bay. There's no need for a tail lift or ramp and the kerb weight is kept down to just 1,860kg.
The Citroen Relay Ready to Run car transporter also has a low loading bay and a shallow ramp angle to boost vehicle loading; the lightweight alloy ramps for doing so are included.
However, most interest is probably going to be for the firm's new Enterprise crew vans available in L1H1 and L3H2 configurations. There is not only a large loading space but enough room for five passengers and the driver.
Prices for the enterprise crew than start at £20,450 plus VAT and rise to £26,000-£50 plus VAT.