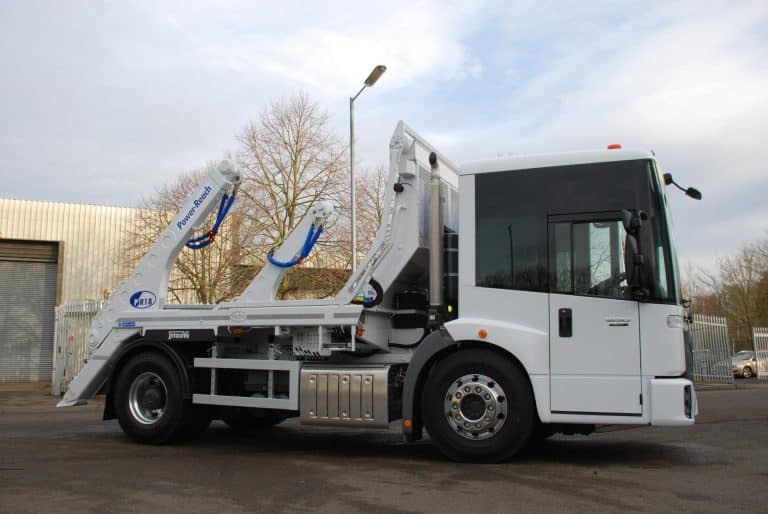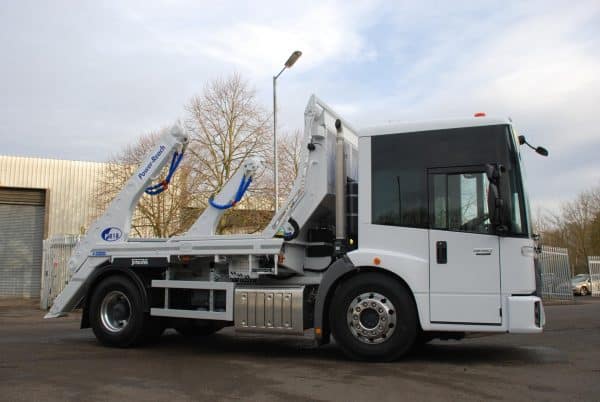 The UK's longest established skip loader manufacturer, Boughton Engineering, has unveiled a new wireless remote control operating option.
The system is available for its hugely popular Power-Reach PR18 skip loader and enables optimum vision for an operator as well as boosting safety while loading and unloading.
The firm says that this innovation is part of its drive to improve safety compliance and has been mounted on a low profile Mercedes Econic chassis.
The new system has been demonstrated widely in recent weeks on the vehicle including the Truckfest event in Peterborough and the Commercial Show at the NEC.
Boughton's marketing director, Steve Price, said: "When it comes to innovation, technology and systems, we stay in front of the market.
"Having the full remote control capability is a natural progression and gives our customers more choices to match their specifications to operating requirements."
Boughton boost safety levels for skip loading
He added that the system will provide improved passive and active safety levels and boost operator benefits.
The new system can be added 'on the line' as well as being retrofitted to a truck afterwards.
One of the benefits for ordinary when the firm builds a skip loader is that it will be 'complete and complain' for Whole Vehicle Type Approval standards when it leaves the firm's factory.
The Power-Reach skip loader was the first design review of such a vehicle in a generation and the firm has made 250 units since it was introduced in September 2013.
Boughton also make hook loaders
Formerly known as Reynolds Boughton, the firm is the longest established manufacturer and designer of hook loaders, close-coupled trailers, skip loaders and all waste cemetery is.
The firm also makes firefighting vehicles and military logistics equipment.