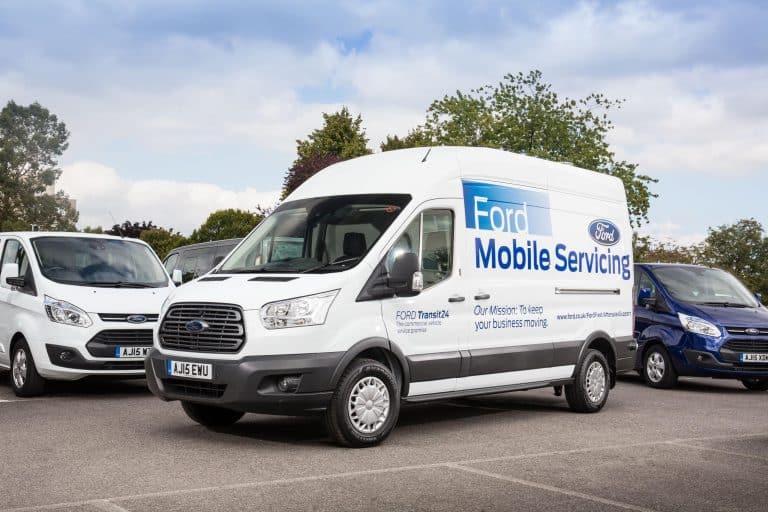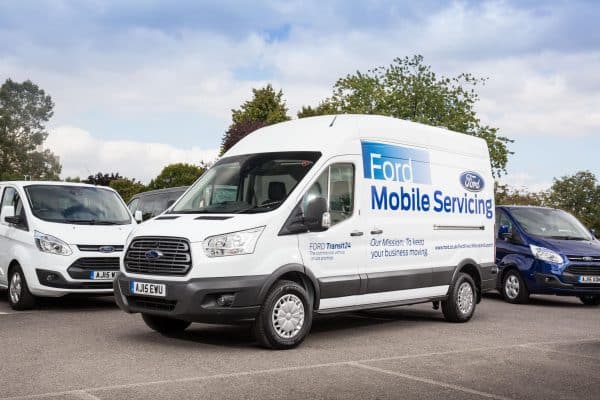 After a successful trial, Ford is boosting its mobile servicing programme for meeting the needs of commercial vehicle operators.
During 2015, Ford ran its trial programme within the M25 and the offering is now being rolled out to the rest of the UK.
The aim is to have the firm's Transit24 proposition with it servicing crews meeting the needs of commercial vehicle fleet operators around the country.
Ford's mobile servicing offering
The attractions for using Ford's Mobile Servicing offering include on-site servicing, warranty and maintenance repairs on a customer's premises.
In addition, the technicians can also service non-Ford vehicles which is a boon for fleet operators who are running multi-brand fleets.
Already, some big Ford dealerships have signed up to the programme with more expected to follow.
The idea behind Ford mobile servicing
The idea behind Ford mobile servicing is to deliver minimum fleet disruption to customers by reducing a vehicle's downtime so having maintenance carried out on the fleet operator's premises will be a big help.
Ford's mobile technicians have received full training and deliver their service from a fleet of Ford Transit vans which come complete with the service's livery.
There's also all the equipment on-board the technician needs including axle stands and a 2.5tonne jack so they can access the underside of vehicles easily.
There's also on-board diagnostic capability and specialist racking has been installed for all of the necessary tools and equipment so the technician can carry out a comprehensive service of a vehicle.
Mobile servicing for commercial vehicle fleet operators
A spokesman for Ford says there is a growing national interest in its mobile servicing offering for commercial vehicle fleet operators and this is likely to grow through 2016.
Ford points out that there are currently 107 Transit Centres and another 95 service centres which are currently providing mobile cover around the UK.