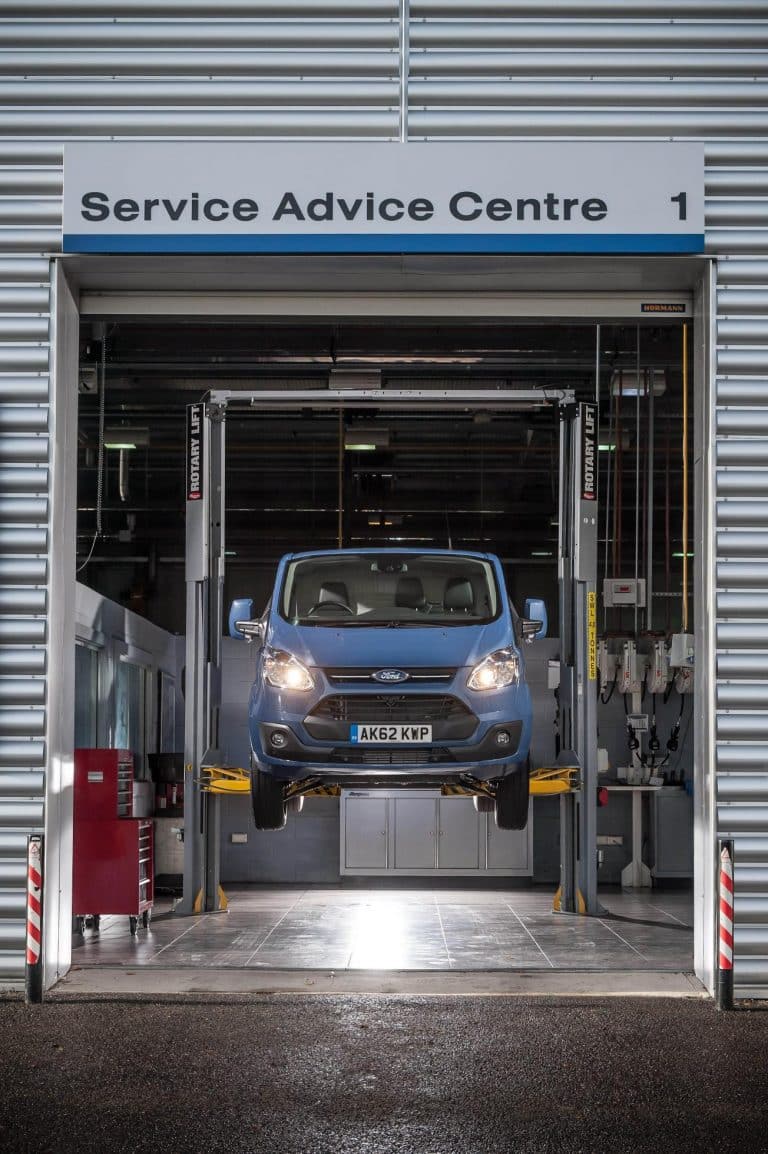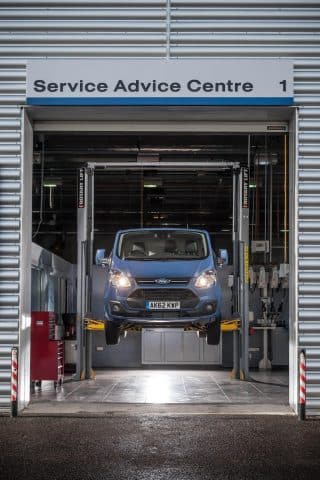 A promise to minimise downtime for Ford Transit owners has led to the firm opening a specialist network of 105 Transit Centres.
This means that the van maker can now offer a comprehensive service commitment, called Transit24, which will help underpin its offering.
With record numbers of Ford Transit models being sold in the UK many new owners will be impressed with the new service offering.
The new service network is offering a 'while you wait service', extended opening hours and top priority treatment for urgent repairs.
Ford says the idea for Transit24 is to ensure the minimum amount of disruption a firm will endure with their vehicle off the road.
Ford Transit and Fiesta vans in Transit24
In addition to dealing with the full Ford Transit range, the Transit24 service network will also deal with the Ranger and the Fiesta van.
All of their Transit Centres have been RAC certified and will open from 7.30am and 6.30pm every weekday as well as Saturday mornings.
There's also a facility to drop off a van before 4pm on a Thursday for a service and then collect it the next day at 10am.
Ford is also offering a collection and delivery service and providing alternative transport for keeping their clients on the move.
The idea behind having their network audited by the RAC is that it will offer a consistent and top quality service and Ford is the only manufacturer to employ a third-party to ensure its aftersales service remains top notch.
Special prices for those with Ford Transit fleets
Firms with commercial vehicle fleets of more than 25 vans will be able to access a special pricing plan for routine services and fixed jobs.
There's no doubt that the Ford Transit range is going from strength-to-strength since the firm's commercial sales have rocketed by 47% in the first quarter of this year.
After a highly publicised relaunch of their new range of vans last year, the new Ford Transit Courier enjoyed its best sales in March.
It should come as no surprise to those who drive frequently on our roads that a third of all new small vans now being sold in the UK are Ford Transit Couriers.