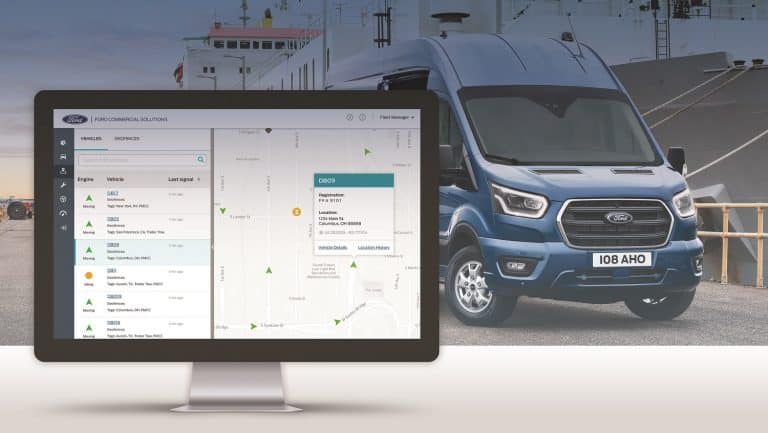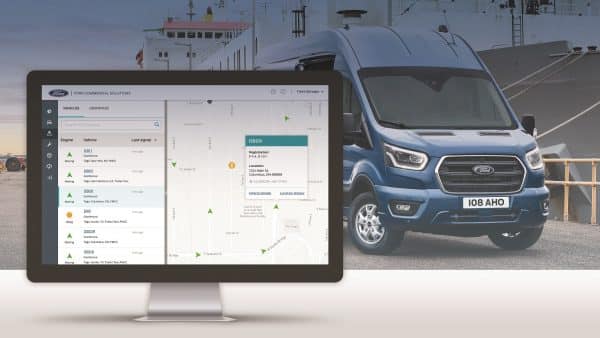 Firms running fleets of Ford vans may be interested in a new data services and telematics offering from the manufacturer.
The Blue Oval used the Hanover commercial vehicle show to unveil its plans from early next year for two new connected vehicle solutions.
The vehicles will be available in Europe with Ford Telematics offering fleet owners the opportunity to manage their vehicle, productivity and uptime as well as boosting efficiencies and the effectiveness of their fleet.
In addition, Ford Data Services will offer large fleets who want access to vehicle data from their own or from a third-party system provider will do so with bespoke vehicle fleet solutions.
Ford says it is developing a range of connected vehicles to help meet the needs of its fleet customers so they can manage their vehicles more easily.
Ford's telematics offering
Ford's telematics offering will offer fleets the ability to view data using an intuitive web-based portal to show insights and help boost fleet efficiency and deliver better driver safety.
Ford says the offering will enable managers and fleet owners to view their fleet activity in real time and gain insights into how the fleet is performing.
Also, the van makers says that some larger fleet operators may want to work with their own in-house or a third party system to develop a bespoke solution that would meet their needs, Ford is offering its own data services.
They say that this will give fleet management direct access to invaluable OEM-grade vehicle information.
Ford Data Services will transfer the data directly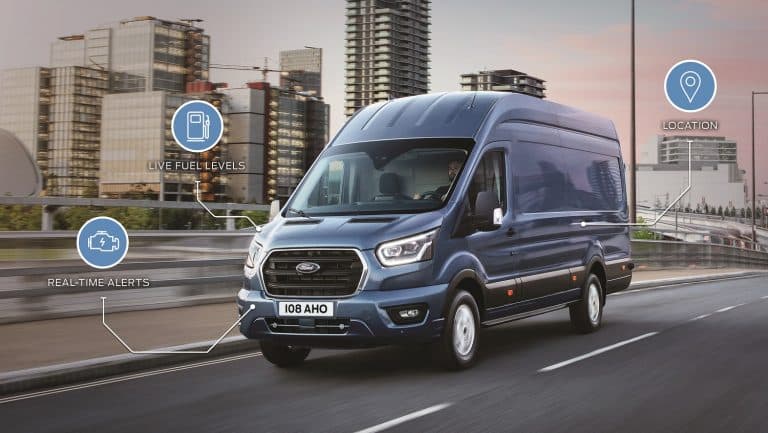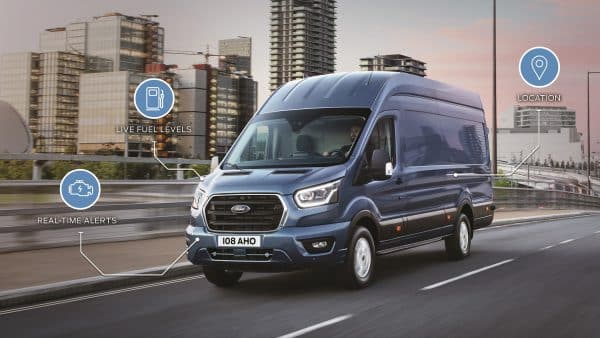 Using the vehicle's built-in modem, Ford Data Services will transfer the data directly to the cloud, where the fleet's internal IT system will access it – or a third-party provider will.
Ford's director of commercial solutions in Europe, Dave Phatak, said: "Fleets are under pressure to deliver efficient, safe and legal operations.
"That's why we are developing connectivity-based solutions for fleet customers to enable them to focus on what matters most when running their business."
The firm says that among the reasons for signing up is that since they also design the vehicle, including the electrical and technology architecture, it will be able to provide the latest updates and vehicle signals when they become available.
Ford has also revealed that it will provide connectivity across its whole vehicle range by 2020 in Europe with the latest data services and telematics arriving in Germany and the UK first next year.