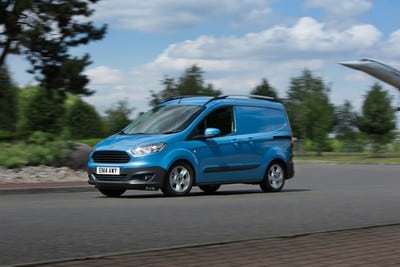 The popularity of the Ford van shows no sign of abating with the firm announcing that it sold a record number in March.
Ford says it has managed to shift nearly 16,500 new registrations of its commercial vans to record an all-time best ever month.
The dominance of the firm's output means it's the commercial vehicle market leader which now takes up more than 25% of the UK's market.
The sales of Ford vans is now 43% higher in March 2015 than it was a year ago.
But it's not just for its vans that firm is breaking records – its car division is also setting records for sales and the Ford Fiesta is still the country's bestselling vehicle.
Ford van sales underpin success
The chairman of Ford, Mark Ovenden, said: "March saw a stellar performance for Ford commercial ranges and with total registrations nearing 80,000 it's the highest level seen since 2008."
He added that the number plate change in March also helped to boost Ford van sales.
It's an excellent performance considering that the Ford Fiesta van, the Transit Connect, Courier and Custom as well as the Transit and Ford Ranger all occupy a top three place in their respective market segments.
The sales figures come from the Society of Motor Manufacturers and Traders (SMMT) who say that the UK has a buoyant market for commercial vehicles.
According to the SMMT the market grew by 25% in March with panel vans leading registrations; there were 4,000 new 3.5t vans registered in the month.
SMMT say new vans sales are rocketing
In addition, it's also the third consecutive month that truck sales have increased – they have grown by 40% so far this year.
The chief executive of the SMMT, Mike Hawes, said: "Demand in 2015 for commercial vehicles is buoyant with trucks and vans yet again achieving strong first-quarter performances.
"This third month of growth can be attributed to high levels of business and consumer confidence."
He said that there is a definite shift from buyers towards larger vehicles with a growth in van sales that have 2.5t to 3.5t payloads as well as three axle artic trucks as firms strive to make their vehicle fleets flexible.