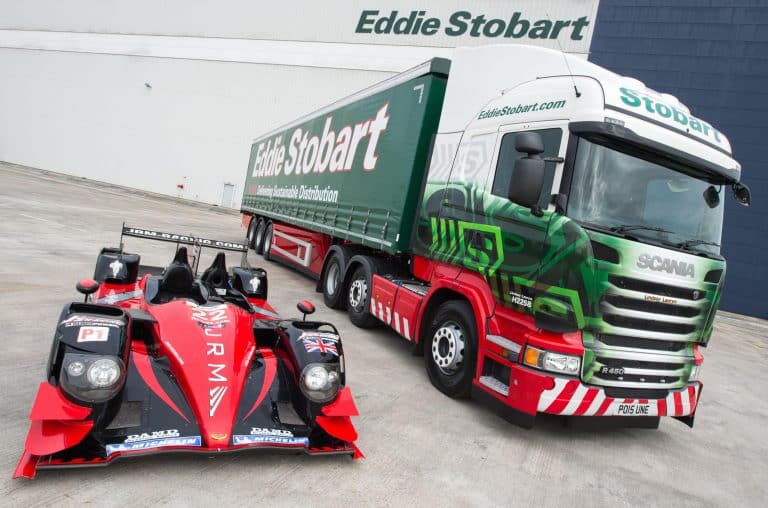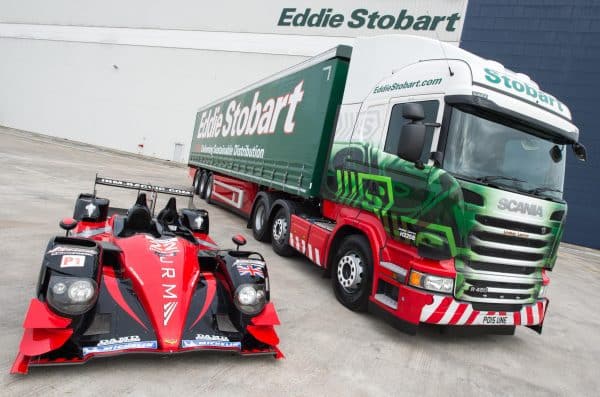 It's been in development since 2010 and its makers say HGVs will benefit with lower drag by using motorsport technology.
The new WR Aerokit from Wirth Research has been designed with HGVs in mind and should bring about 'measurable and significant drag reduction' to their truck fleet.
Indeed, the firm says that by fitting the new HGV air management kit will boost its figures over an 'un-kitted' truck by more than 33%.
The new body kit has been verified and tested independently.
The firm says it has used innovative and cutting-edge British motorsport technology to deliver outstanding results and performance which sees lower emissions and drag reduction.
New Aerokit for HGVs
The WR Aerokit can be tailored for each HGV and includes in-house designed chain and roof spoilers, trailer kits and bumper turning vanes.
In real world testing, Eddie Stobart trucks reduced their aerodynamic drag by 10% – impressive for vehicles that are already designed to have low drag.
Around 500,000 miles of physical testing has taken place and Eddie Stobart Logistics Ltd were so impressed they became an early adopter of the new technology.
William Stobart, the firm's CEO, said: "We are rolling out the kits to our new trucks joining the fleet and I am proud that we are the first to use it.
"It's exciting that this motorsport aerodynamic technology can be applied to the road."
Improve the drag performance of HGVs
The president of Wirth Research, Nick Wirth, said that improving the drag of HGVs was the 'ultimate aerodynamic challenge' to face.
He explained: "We have invested heavily in research to develop the Aerokit – what started as an aerodynamic challenge but has resulted in environmentally conscious technology."
He said that truck fleets wanting to boost their environmental credentials and corporate social responsibility would benefit hugely from the new body kit.
The firm says that HGV manufacturers are doing a great job to make their vehicles as aerodynamic as possible and the new kits are an enhancement to what are class leading designs and engineering.
To ensure that the results are correct, the firm benchmarks how a truck works aerodynamically without the new management kits and then analyses the results afterwards.