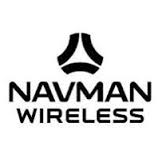 A bid to help vehicle fleet managers deal with the full range of risks they face has been launched by Navman Wireless.
The new offering from the firm, called '360 Degree', is a fleet safety solution which integrates vehicle tracking technology, telematics and in-cab safety cameras.
The idea is to reduce a fleet's insurance costs, improve road safety and help enhance the duty of care the firm has to its drivers.
Navman Wireless says that by combining to systems they will provide protective and preventive technology in one 'seamless umbrella'.
Improve driver and vehicle safety
Scott Hutchins, the firm's VP of Sales, said: "Using data from physical tracking software and telematics will help mitigate poor driving and significantly reduce road risk.
"But when on the road, you need 360 degrees of protection and so prevention is better than cure."
Navman Wireless points out that that the UK's roads have one of the best safety records in the world but commercial fleet managers are increasingly worried about 'crash for cash' insurance scams.
The system being offered also utilises the safety camera kit from Smart Witness to provide a 'last line of defence'.
Vehicle telematics improves driver safety
Mr Hutchins added: "Telematics is integral for a successful preventive safety strategy as it can assess drivers and ensure quality and safety. Camera technology protects the business and driver from any 'not at fault claims'."
Navman Wireless says its offering will be a preventive and proactive solution that has the potential for delivering measurable improvements for cost and accident reduction.
Paul Singh, is the CEO of Smart Witness, and he said: "The combination of the two solutions will provide an excellent solution for fleets of all sizes and help business owners proactively fight the risks on today's roads."
Navman Wireless is one of the world's leaders
The offering will help underline Navman Wireless as being one of the world's leading providers of fleet management technology, currently there are 17,000 organisations around the world making use of it.
Their GPS-based fleet services and products include real-time analytics and vehicle tracking to help firms monitor, track and communicate with their fixed and moveable equipment assets.