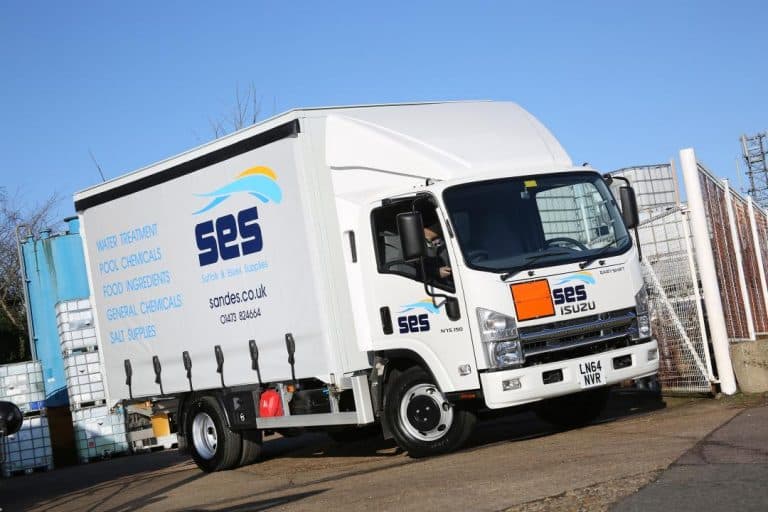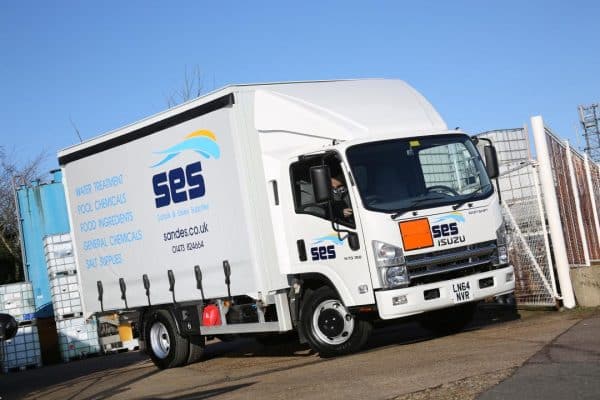 A chemical distribution firm has been impressed with its new Isuzu Urban rigid which has replaced an ageing vehicle made by another manufacturer.
The Isuzu 7.5 tonne Euro VI 'Urban' N75.150 rigid is being used by Suffolk & Essex Supplies Ltd to boost its distribution abilities.
The firm says that it has a much improved on the road driving performance, better payload and it's more reliable to help underpin the firm's abilities to meet client demands.
A director of the firm, Andrew Castledine, said: "The Isuzu is a productive delivery vehicle which has been purpose-designed and we've been impressed with the volume of products it can carry and the improved fuel economy."
Isuzu Urban offers variety and economy
The Isuzu Urban features is a short wheelbase vehicle and comes with the firm's semi-automated gearbox, the Easyshift. It was also specified as a curtainsider with a rear tail lift.
Mr Castledine explained that as a chemical distribution firm they needed a vehicle to carry bulky and heavy goods to leisure and industrial clients.
The new truck enables them to carry pallets of products and to pump chemical liquids into a client's own tanks thanks to a compressor on-board.
The firm says that the small footprint for the Isuzu Urban makes it an ideal choice for East Anglia's rural roads.
Isuzu Urban has impressive handling
Drivers have also been impressed with the truck's handling and spacious cab.
The company is expecting the vehicle to rack-up 30,000 miles a year and are confident that it will be reliable for many years.
Isuzu Truck's marketing director, Keith Child, said: "The Isuzu Urban is popular with payload critical, distribution operations.
"The truck is ideal for firms such as Suffolk & Essex Supplies who need a durable and hard-working vehicle that easily handles a range of loads."
He added that the firm is one of a growing number of customers who are switching to using the Isuzu Urban because of the reliability and productivity of the truck.