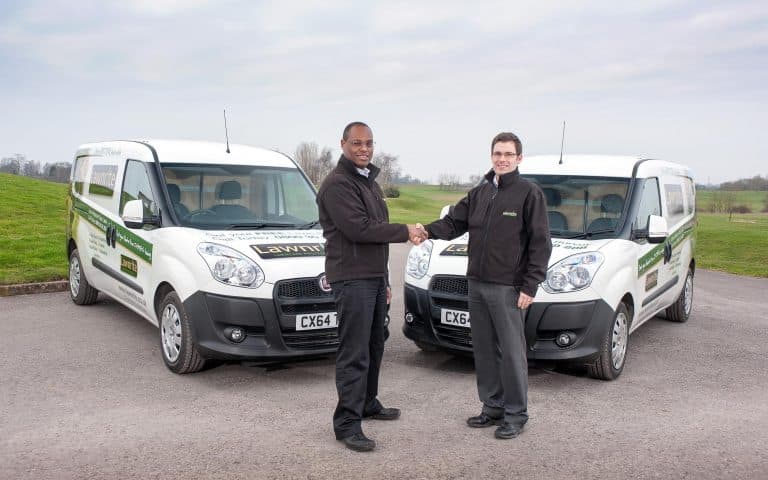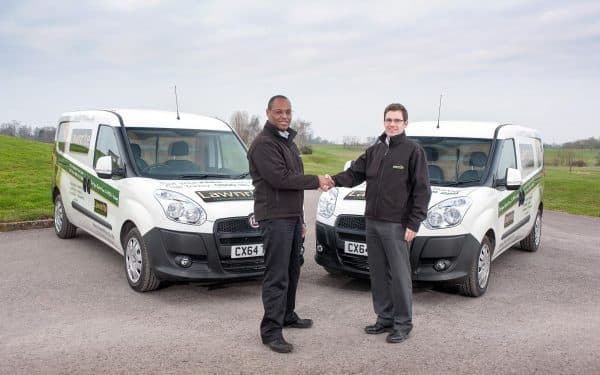 Professional long care service firm Lawnrite is looking to extend its services with two new Fiat Doblo Cargo Maxi vans.
One of the reasons for the firm choosing the Doblo Cargo is because they can comfortably accommodate the firm's lawn care machinery, equipment and materials in its 4.2 cubic metres of load space.
The firm says it was also attracted by the size of the van's panels to help it advertise its services with eye-catching signwriting.
Lawnrite's managing director, Jeff Williams, said: "The Fiat Doblo Cargo is agile, spacious and perfectly proportioned for our livery.
"Fiat could not have been more helpful and the finance team has been second-to-none."
Lawnrite's Fiat Doblo Cargo vans to be used by franchisees
They vans will now be used by new franchisees in Chester and Conway.
Fiat says they are keen to support small and medium-size firms, as well as large ones too, with the versatile Fiat Doblo Cargo.
The vans have a payload capability of up to 1 tonne and up to 5 cubic metres in load volume.
The Cargo also has economical engines to provide low running costs and a wide range of variants – there's essentially a van style to suit just about every taste or need.
The van was recently awarded the van of the year from a leading motoring website.
Prices for the Fiat Doblo Cargo
Prices start at £13,245 for the Fiat Doblo Cargo and the Maxi range starts at £14,245. Both prices are ex-VAT and OTR charges.
This is the fourth generation of the Fiat Doblo Cargo which was launched in February this year.
Fiat have given the exterior a refresh and improved the engine performance and introduced a new EcoJet unit for lower fuel consumption.
The Fiat Doblo Cargo is the first to be branded with the firm's Professional logo on and more of their vans are set to join it.
The van was originally launched in 2000 and has now sold more than 1.4 million units in 80 countries.
More information about the Fiat professional van range is available from their website.