FORD TRANSIT CUSTOM 290 L2 DIESEL FWD Low Roof Van Limited TDCi
Get a Quote on a FORD TRANSIT CUSTOM 290 L2 DIESEL FWD Low Roof Van Limited TDCi
From

£211

+VAT

per month (24 months)
£1266.00
+VAT
initial deposit
Annual Mileage: 10,000
Business Contract Hire
Metallic Paint included
Non-Maintained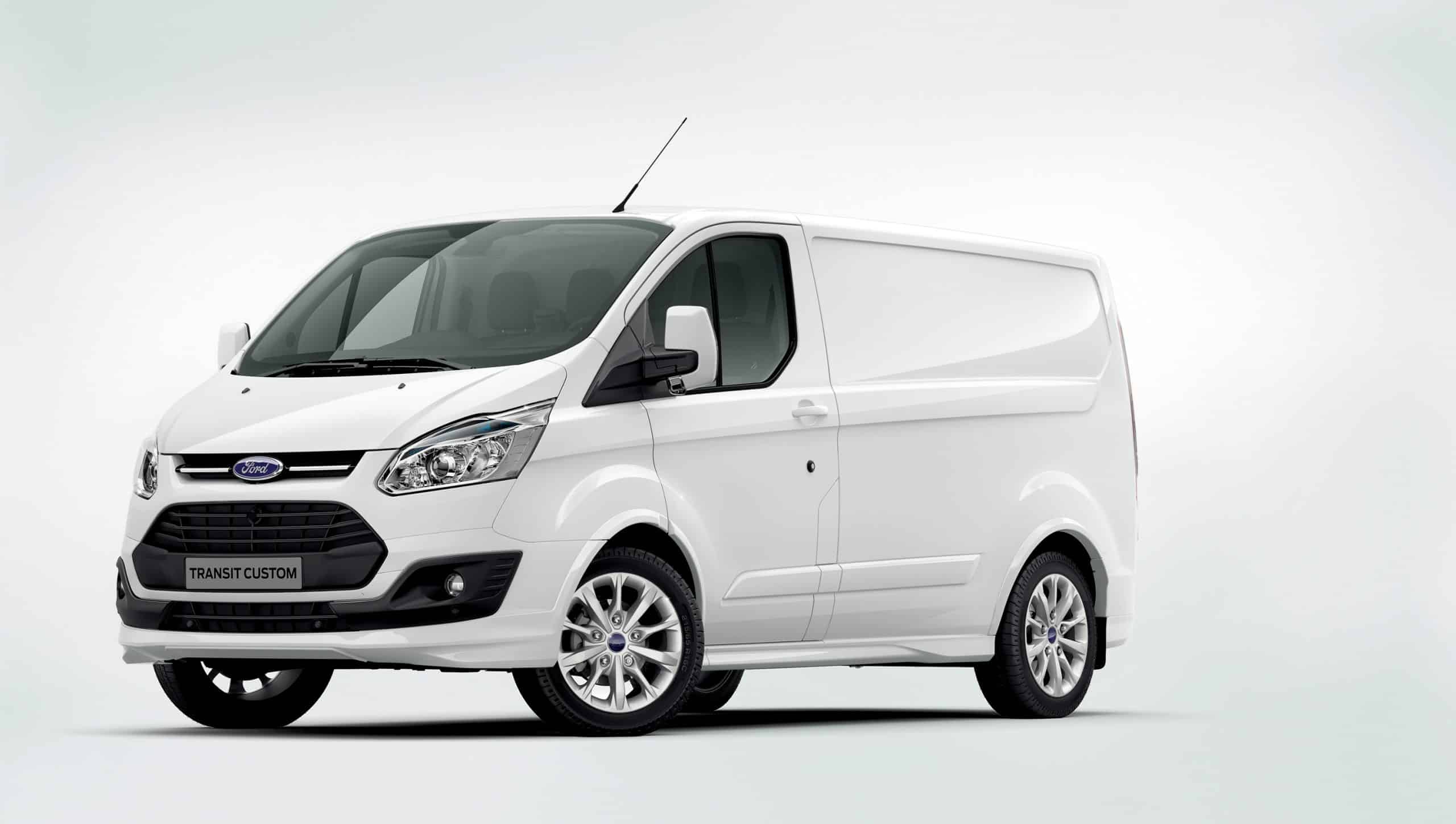 Ford Transit Custom Models
| Model Name | Price |
| --- | --- |
| Custom 290 L2 Diesel FWD Low Roof Van Trend TDCI 100ps | £211 + VAT |
| Custom 290 L2 Diesel FWD Low Roof Double Cab Van Trend 100ps | £211 + VAT |
| Custom 290 L2 Diesel FWD Low Roof Limited TDCI 125ps | £211 + VAT |
| Custom 290 L2 Diesel FWD Low Roof Van Trend TDCI 125ps | £221 + VAT |
| Custom 290 L2 Diesel FWD Low Roof Double Cab Van Trend TDCI 125ps | £221 + VAT |
All finance subject to status.  E&EO.
From

£211

+VAT

per month (24 months)
£1266.00
+VAT
initial deposit
Annual Mileage: 10,000
Business Contract Hire
Metallic Paint included
Non-Maintained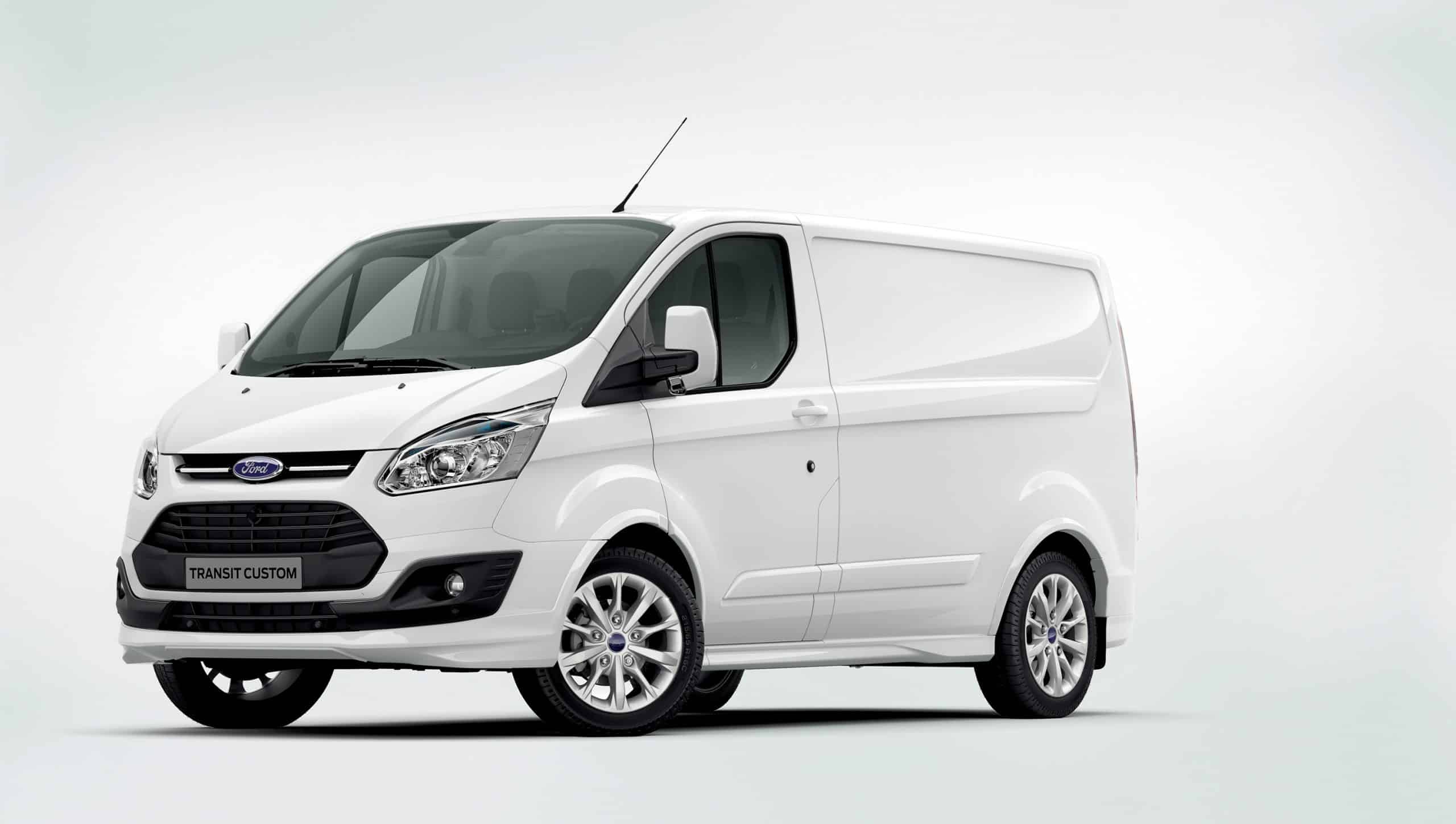 Ford Transit Custom – helping make Britain's best-selling van better
To begin with let's explain that the Ford Transit Custom is the 1tonne version of the Ford Transit while the Transit itself remains as a popular 2tonne van.
They both look similar but they have very different characteristics and Ford has done an incredible job in transforming what was Britain's bestselling van into an all-round impressive offering.
The chips really were down when Ford announced it was going to rejuvenate the Transit since it was already the country's bestseller and accounted for one in five of new vans sold here.
In doing so, the Transit set the bar for others to reach but the designers have done some excellent work to make the Transit Custom so impressive.
The result is a stylish workhorse that is not only comfortable to drive but cheap to run also.
The interior of the Ford Transit Custom is particularly impressive and designed to be punished with some excellent quality materials being used. The van is a pleasant place to spend a working day in.
Powered by an impressive 2.2TDCi engine, the Transit Custom will do everything expected of it – and more.
This van has set the bar very high and with its running costs it's a tough offering to beat.
Reasons to buy
The Ford Transit Custom has been awarded full marks in our review simply because it's so far ahead of the current competition that it deserves to be a winner.
With its car-like handling and comfortable cabin, the Custom is obviously the result of a lot of thought and good design work.
However, the bottom line for wanting to buy the Transit Custom is that it remains a practical and resilient vehicle to own, and one that's also very cheap to drive. It's official economy figures range between 38mpg to 44mpg which will suit many small business owners.
The van also has a solid build quality and with its reliability comes the comfort that the Ford Transit Custom is the best van on the market today.
Remember, it's an award-winner and best-seller for a reason.
If you like the Ford Transit Custom, have a look at the Vauxhall Vivaro, the Mercedes Vito and the VW Transporter.
Running Costs
The Ford Transit Custom is a very cheap van to run with excellent economy figures.
There's only one engine in the line-up, the excellent 2.2litre Duratorq TDCi, with three power outputs of 100bhp, 125bhp and 155bhp which should return between 39mpg and 44mpg.
The CO2 emissions for the engines vary between 178-189g/km.
There's also the option of the Ford Transit Custom ECOnetic which, the firm claims, offers the best in-class fuel economy.
Owners should see the 100bhp engine return around 46mpg while having CO2 emissions of 162g/km. That compares favourably to a family diesel car and the eco-setup should save around 15% in real world fuel economy.
In addition to start-stop there's also a switchable 70mph speed limiter.
Ford says that all models should be able to realistically achieve at least 40mpg and with service interval set at 30,000 miles, this will be a cheap van to run.
There's also a three year, or 100,000 mile, warranty.
Load Space
With short and long wheelbase versions of the Ford Transit Custom available, there's decent load space available for owners of between 5.9 – 6.8 cubic metres and the van can carry up to 1.5tonnes of cargo. The high roof version of the Custom van can carry up to 8.29 cubic metres.
The loadspace has a full width steel bulkhead with a load-through hatch fitted and there's space on board for 6 cubic metres, which is three Europallets of 1metre high thanks to the space between the wheelarches being the best in class.
The hatch in the bulkhead means that longer items up to 3 metres long, such as ladders or guttering, can be easily carried on the short wheel base version and it's up to 3.4 metres on the long wheelbase models.
All models also come with a single sliding door which is wide enough to enable easy access to the load space. An optional door for the driver's side is available.
There are also plenty of tie-down hooks and fixing points and there's a liner for the floor which is durable and easy to clean though many will find the new optional LED lighting a boon when loading in dark areas.
Technology & Safety
The Ford Transit Custom broke new ground when it was awarded five stars in the Euro NCAP crash tests; a first for its class.
Electronic stability control is fitted as standard on all models and cornering is aided by Ford's Torque Vectoring Control which gives extra traction in corners and aids stability. There's also emergency brake assist.
There's a full steel bulkhead fitted as standard and the van has rollover mitigation and load adaptive control as well as driver alert which will wake the driver if the van detects a lack of concentration.
The van also comes with a range of Ford's safety features including its impressive SYNC system which will call the emergency services in an accident (in 26 languages!).
There's also an optional lane keep assist system.
Performance
The first thing to notice about the Ford Transit Custom is how much quieter and more refined it is than its predecessor. The 2.2TDCi engine is a strong performer that helps to give car-like handling and a performance that no other van can currently match.
The van is not only great and comfortable to drive over long distances, particularly on motorways, it's also an excellent performer around town with a tight turning circle and steering that is true and gives good feedback.
Even with a full load, the Ford Transit Custom performs remarkably well on winding country roads, the suspension is well-tuned and there's little in the way of body roll on tight corners. Even on rough roads, there's little in the way of bounce, even when empty, thanks to the stiffened chassis.
Essentially, Ford has set out to give the Transit Custom the same car-like abilities and character of it car range and they've certainly done a good job.
All of the engines are very good with strong performance and unless the maximum payload is carried, most owners will not notice the difference between them.
Specification
The Ford Transit Custom comes as a standard van and has options for a double cab and a Kombi minibus that will seat nine people.
Among the more interesting design ideas being utilised for the Custom is an optional roof rack which will fold into the roof recess when not needed so will reduce wind drag and noise.
The interior feels like a high spec van and the driver's seat is adjustable for comfort and gives a good view of the road ahead. It's also the first Transit with an adjustable driver's steering column.
Remote central door locking is standard as is Bluetooth connectivity, electric windows and two 12V sockets. There's also air con, headlight delay and storage underneath the passenger seat.
Other models come with cruise control, electric mirrors, heated windscreen and rain-sensing wipers.
Get a Quote on a FORD TRANSIT CUSTOM 290 L2 DIESEL FWD Low Roof Van Limited TDCi
Receive a Callback on a FORD TRANSIT CUSTOM 290 L2 DIESEL FWD Low Roof Van Limited TDCi