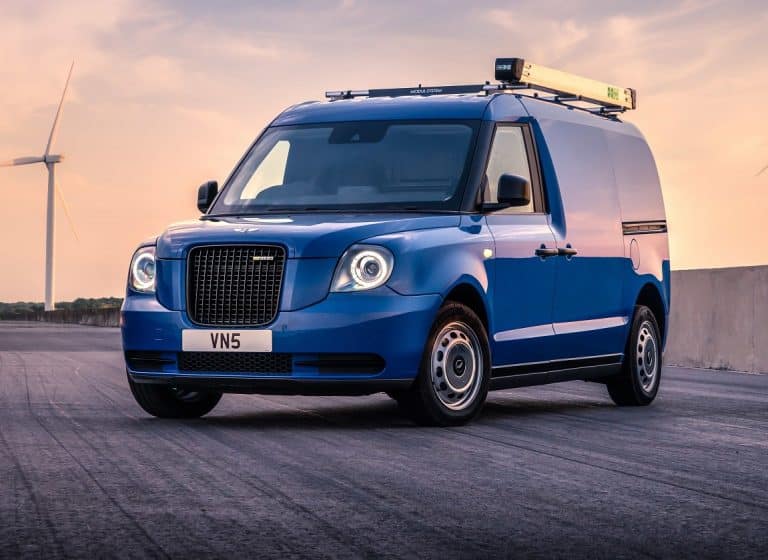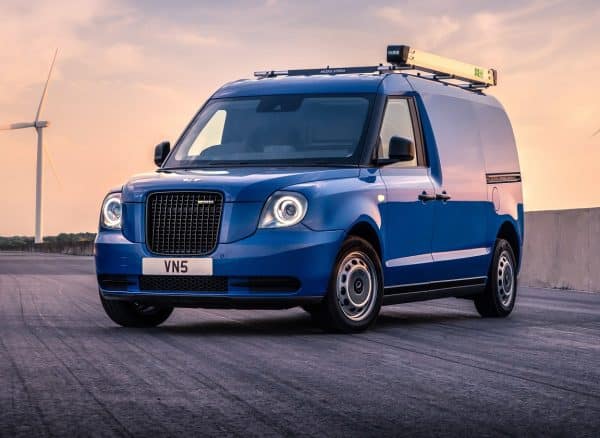 This is the new LEVC VN5 electric van that will be appearing on our roads in 2020.
The distinctive and bold design uses a lightweight aluminium construction and is aimed at city users wanting zero emissions.
Along with low operating costs, the VN5 has flexible fast charging and the ability to travel cross country with its range.
From the outset, there will be three specifications available with the maker – the London Electric Vehicle Company (LEVC) – stating that the van could revolutionise the country's commercial vehicle segment.
New electric light commercial van
The new electric light commercial van will see deliveries beginning later this year and left-hand drive models will become available from next spring.
The electric technology uses the same construction as the firm successful TX taxi with a capacity of 5.5 cubic metres.
The van will accommodate two Euro size pallets easily and its gross payload is 830 kg.
Pallets can be side-loaded thanks to the large side-loading door and the rear door splits 60/40 to make unloading and loading easier for the driver.
Equipment for the VN5
There is also a generous list of standard of equipment for the VN5 including autonomous emergency braking, cruise control, dual-zone climate control and a 9-inch touchscreen.
There's also a 50 kW DC rapid charging capability and three trims will be available.
Other models feature front and rear parking sensors, a heated windscreen, lane departure warning, luxury seats and a rearview camera.
The LEVC VN9 also has six option packs available including a comfort pack and sat nav.
LEVC is also offering a comprehensive warranty and the promise of low running costs as well as strong residual values for buyers.
VN9 will be made in Coventry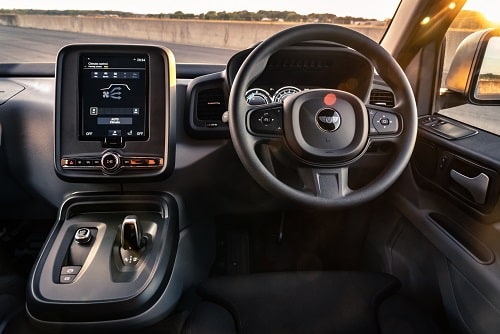 The VN9 will be made at their award-winning plant in Coventry which is, currently, the country's only dedicated electric vehicle factory.
The new light van features a similar design to the electric TX taxi which was launched in 2018.
LEVC says that it is working with a range of leading converters so that the VN5 can be equipped easily with roof racks, racking as well as light bars and other bespoke qualifications that customers may require.
The VN5 comes with a five-year or 150,000 miles warranty and the battery has a warranty of eight-years or 150,000 miles.
Prices start at £46,500 for the Business trim and rise to 48,000 for the City offering and the Ultima will cost £52,000.
MORE INFORMATION
The LEVC website has more information about the VN5.