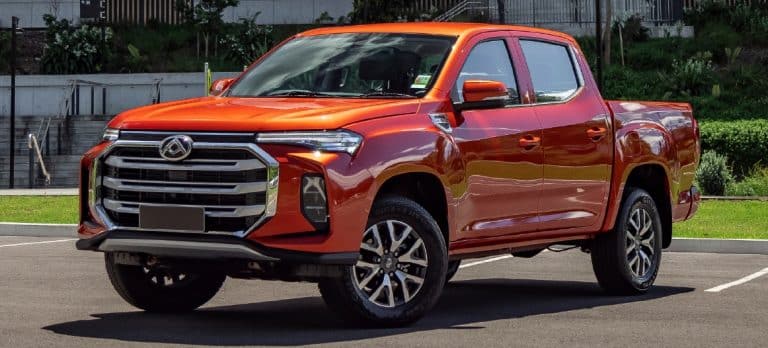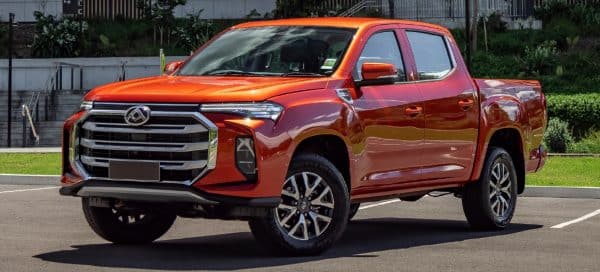 With an expanding line-up of commercial EVS, Maxus has unveiled its first electric pickup, the T90EV.
It's based on the T90 and is available to order from August with the first deliveries starting early next year.
Maxus says its pickup is perfect for off-and on-road driving and it is packed with lots of equipment with a stylish and contemporary interior.
The battery is 88.55kWh and the motor is 150kW.
Battery-powered range of nearly 200 miles
The result is a battery-powered range of nearly 200 miles with a payload capacity of 740 kg – so it won't be VAT exempt.
Drivers get a 10.25-inch digital display, rain-sensing windscreen wipers and a reversing camera.
There are also automatic headlights and LED daytime running lights, an outside rope hook, a stainless steel sports bar and 17-inch alloy wheels.
'New brand that is having an impact on the EV marketplace'
A spokesman for the firm said: "Maxus is synonymous with leading commercial electric vehicles and is in a strong position for a relatively new brand that is having an impact on the EV marketplace."
Maxus says it captured 11% of the UK's EV market between March 2021 and April this year.
They say there is growing interest in EV vans, particularly from the pharmaceutical, delivery and grocery sectors.
Along with the Maxus eDeliver 3 and the eDeliver 9, the firm says it now has 12 EV's in its line-up.
The firm says it's now supporting hundreds of jobs with 46 dealers in its UK network along with 14 points for service and sales, and nine service-only centres.
Maxus is looking to grow its dealer network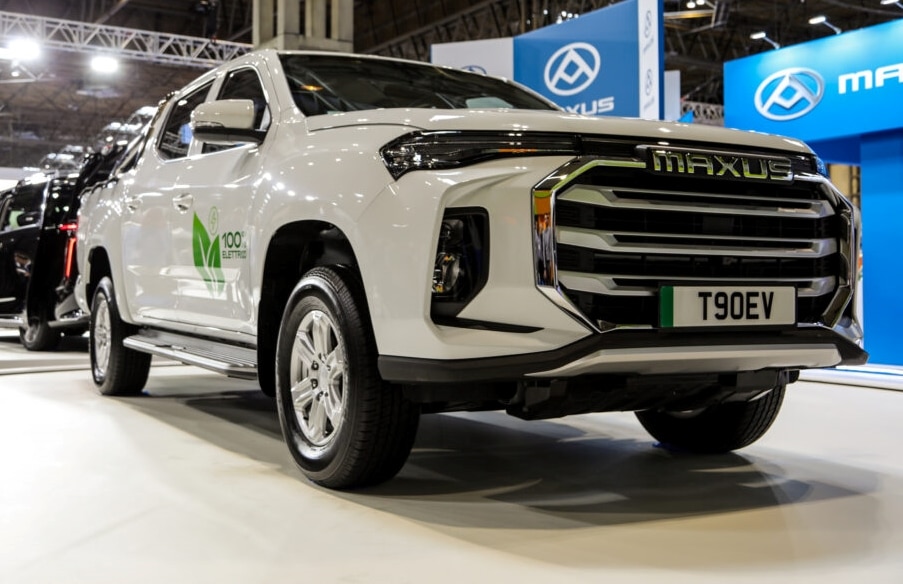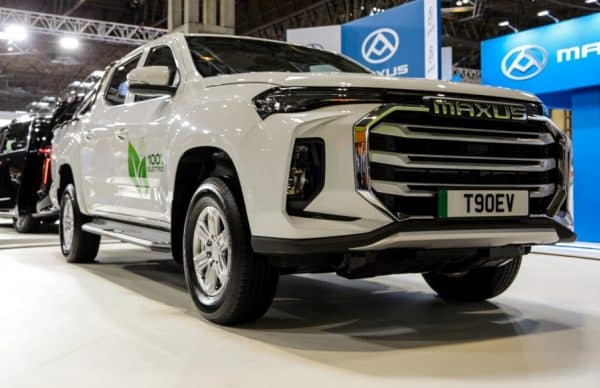 Maxus says it is looking to grow its dealer network with the aim of going the extra mile for its customers.
The Maxus range is manufactured in China and since its launch in the UK, the product range has been enhanced with a new platform and equipment.
The firm is also looking to educate and inform those businesses wanting to switch to electric commercial vehicles and is providing £30 million to do so.
Lease, contract hire or buy a Maxus eDeliver 9 van
Financial help is available at Maxus dealerships for anybody wanting to lease, contract hire or buy a Maxus eDeliver 9 van.
This will see a subsidy of £15,000 being set aside for every van purchased under the campaign.
The offer is limited to 2,000 of the eDeliver vans though it does cover all variants including tipper, drop side and panel vans.
There's also a Luton box variant available with a tail lift of 4,050 kg or 3,500 kg.
Potential buyers can also order the eDeliver 9 welfare van, milk float or fridge van as well.