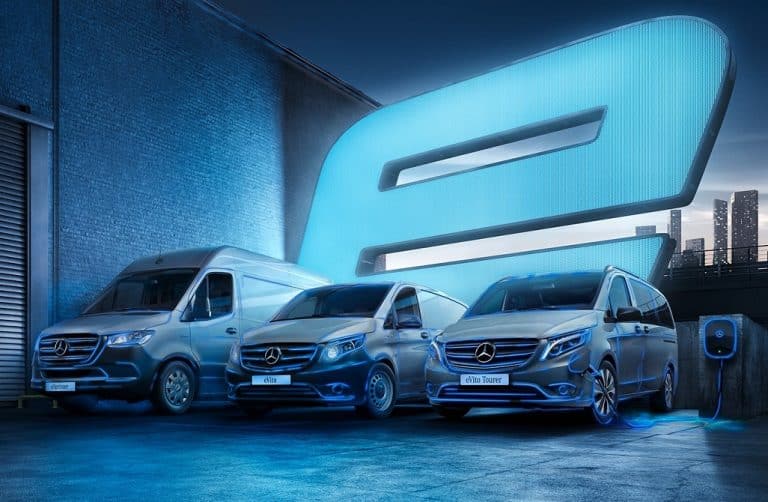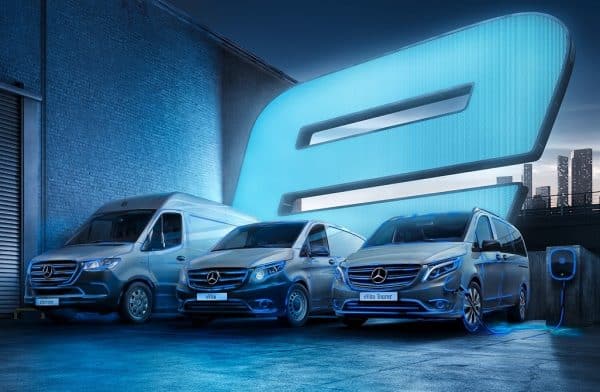 The first TV ad campaign in the UK that shows fully electric vehicles has been unveiled by Mercedes Vans.
They say they are the first manufacturer to do so and are promoting a way for customers to use a new digital showroom so they can shop online easily for a new commercial vehicle.
The new TV ad starts airing from today and is part of a big advertising push by the popular van maker.
Mercedes Vans advert
The firm says that in addition to broadcasting their ad on terrestrial TV, the Mercedes Vans advert will also show on various on-demand services including BT Sport and Sky Go.
We will also be seeing the adverts on billboards at motorway services and online too.
The adverts will be highlighting the Mercedes eVito and their eSprinter.
New Mercedes Vans online showroom
The new Mercedes Vans online showroom will enable customers to browse the van range using various filters to find the van for meeting their needs and budget.
Mercedes say they are investing in advertising to reflect the fast-growing demand from businesses in the UK for operating all-electric vans.
The online showroom is easy-to-use, and once potential all-electric van customers have clicked 'I'm interested', they will then be taken on the next part of their journey to a conveniently located dealer who will then be able to carry out the transaction offline.
'All-electric vehicles are here to stay'
The sales director of Mercedes, Andy Lawson, said: "It is important to invest, we believe, in high-profile advertising and raise the profile of the van community to show all-electric vehicles are here to stay.
"We also know that our customers are resilient and turning increasingly to new ways of ensuring their businesses remain successful."
He added: "We are pleased to be combining our new online showroom alongside our electric vehicle campaign, and the time is right to highlight our offering and support those businesses who choose to use Mercedes eVans."