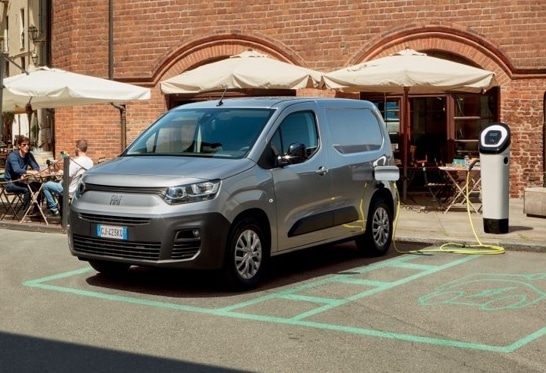 This is the new Fiat Doblo with a range of variants to meet every need – including the new, all-electric E-Doblo.
This is the fifth generation of the Doblo, and Fiat says that the battery-powered version is part of its electrification strategy that will see the van maker offer an electric version of all its models by 2024.
And by 2027, their range will be all-electric.
E-Doblo is the third electric van from Fiat
The E-Doblo is the third electric van from Fiat after the E-Scudo and the E-Ducato.
UK versions will come in two lengths and two configurations – van and crew cab.
Fiat says it has also looked closely at comfort levels, particularly for those drivers who are using their van for at least eight hours every day.
They say their aim is to create a stress-free working experience with a better suspension to deal with vibrations and bumps and improved sound insulation.
New model offers slightly more cargo volume
The new model offers slightly more cargo volume and it's possible to load long objects up to 3.4 m into the van.
The Doblo also has a passenger seat that can be raised so fragile objects and boxes can be placed underneath.
There's also a tray table that rotates that will turn the cabin into a mobile office.
The new Doblo also has a 5-inch digital rearview mirror that offers three separate views: there's a rear parking camera to boost safety and visibility, a complete view of the van's blind spot and a rear-view mirror.
Fiat E-Doblo can power tools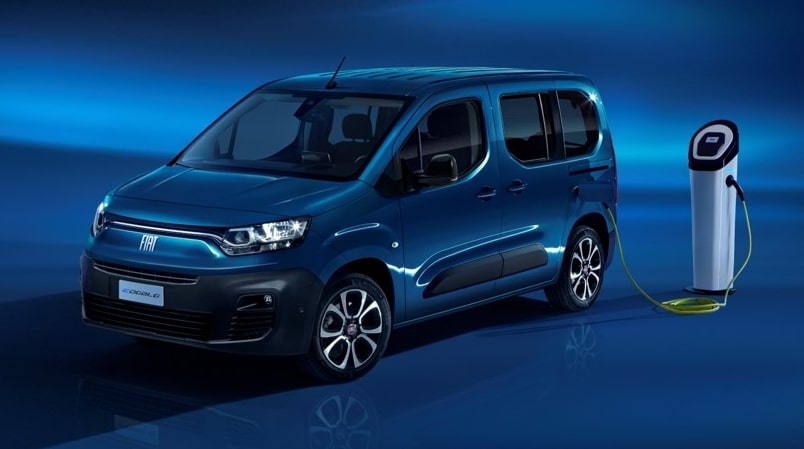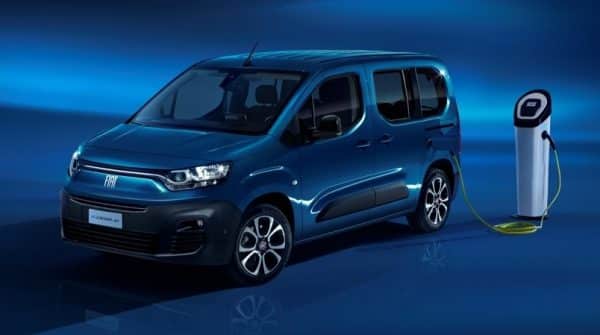 For those interested in the Fiat E-Doblo, there's a plug on board so the van's battery can be used for powering tools or a cargo fridge.
The all-electric version offers a payload of 800 kg which is large enough for two Euro pallets, while the standard Doblo has a load capacity of 1 tonne.
Power for the E-Doblo comes from a 50kWh battery and a 100kW electric motor to deliver 173 miles of range.
It is also capable of reaching 80 mph with torque of 260Nm.
The electric version also offers zero emissions and excellent charging capabilities which sees the battery being recharged to 80% of its capacity in just 30 minutes.
There are three driving modes, power, eco and normal with each one modifying the vehicle's performance.
The advanced driving features including active safety brake, traffic signal recognition, lane keeping assist and driver attention alert.
There's also the 'Grip Control' system so traction is improved across slippery services such as sand, mud or snow.
For any business interested in a new van, there's a lot to like about the Fiat Doblo and e-Doblo as the van maker strives to create a vehicle for meeting most needs.