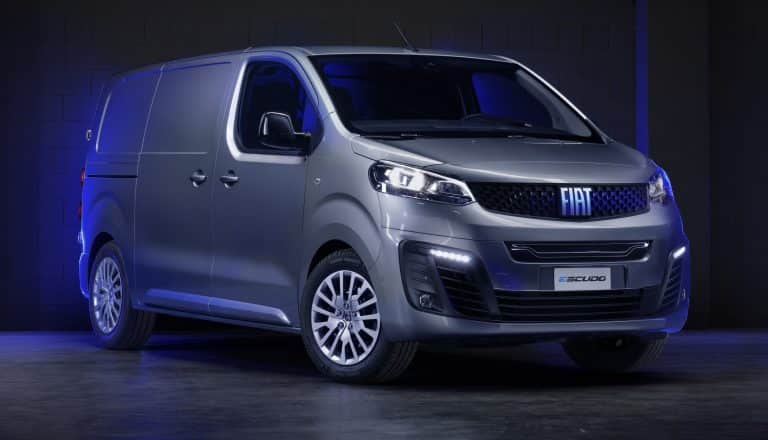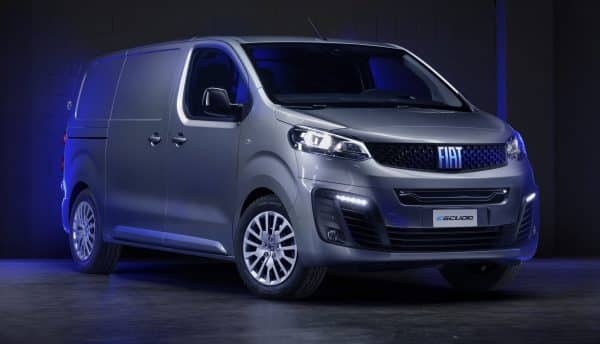 This is the all-new Fiat Scudo which is available in diesel and fully electric versions.
It's based on the mid-van platform from parent company Stellantis and has a range of features to make it, the firm says, among the best in its class.
Fiat says the new van offers car-like driving and lots of comfort.
Part of this is down to the top-level soundproofing and a suspension that minimises vibrations and jolts.
Fiat Scudo offers an all-electric version
The Fiat Scudo offers an all-electric version in its line-up called the e-Scudo that offers up to 205 miles of battery range which is ideal for those working in towns and cities.
The van comes with two battery choices, either a 50kWh, or a 75kWh offering and using a rapid charger, the battery can be recharged to 80% of its capacity in 45 minutes.
The load bay volume is up to 6.6m³ with a payload of up to one tonne.
The new van also has a towing capacity of one tonne.
14 advanced driver assistance systems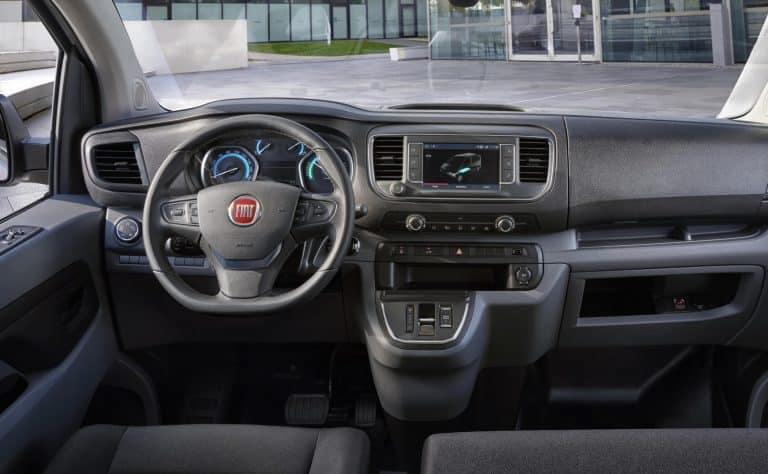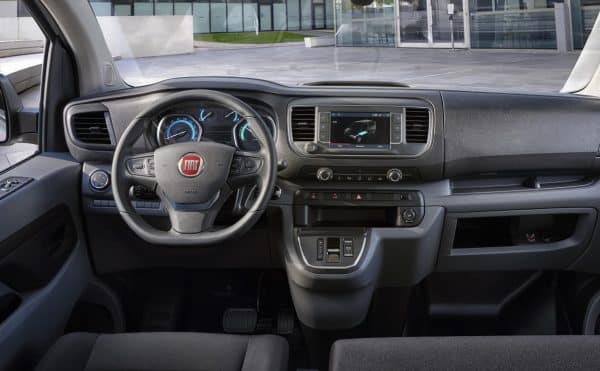 This is also a very safe van with the new Scudo offering 14 advanced driver assistance systems, including automatic emergency braking, blind spot alert, lane departure warning and automatic road sign recognition.
There's also a system onboard that will scan the road for obstacles and a rear-view camera offers a 180° panoramic view to help when parking.
The new Scudo is also being offered with a grip control system to boost traction across slippery surfaces including sand, mud and snow.
There's also a head-up display for the van's important information to be displayed within the driver's eyeline.
Plus, there are rear and front parking sensors to make parking manoeuvres easier.
Prices for the new Fiat Scudo
Prices for the new Fiat Scudo start at £29,340 for the model with the 1.5-litre diesel engine, and rise to £49,825 for the more powerful electric version that produces 136 hp.
Of the four vans available, there's also a 2.0-litre diesel engine, the 50kWh battery offering costs £38,869 – not much more than the £35,256 for the 2.0-litre diesel model.
The 1.5-litre van produces 100 hp or 120 hp and is mated to a six-speed manual gearbox, while the 2.0-litre diesel unit produces either 145 hp and uses either an automatic or a manual eight-speed transmission.
The 2.0-litre engine producing 180 hp is only available with a smooth-changing eight-speed automatic gearbox.