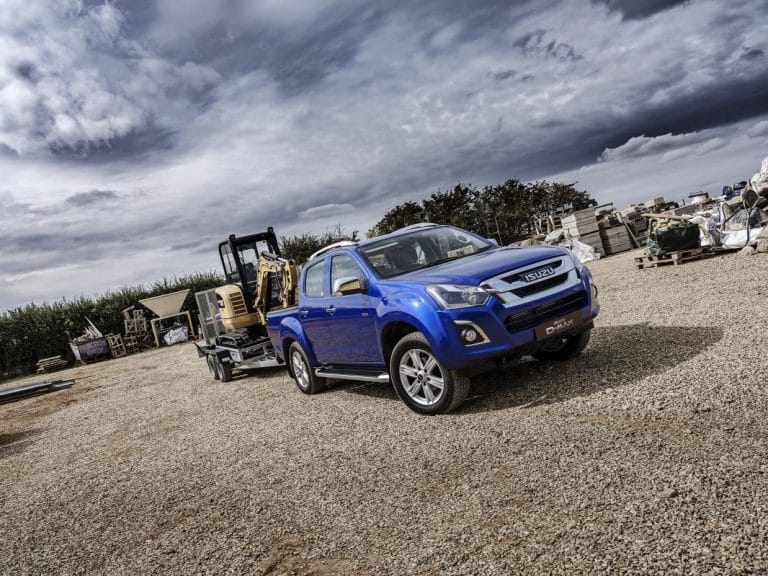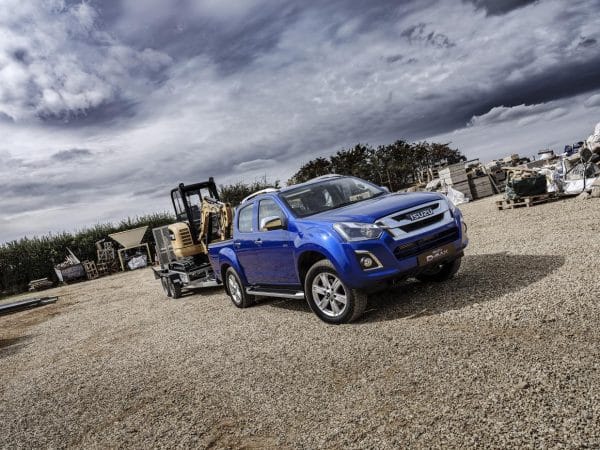 The Isuzu D-Max has been revamped for 2018, with more technology and better spec levels.
The manufacturer says the D-Max is going from 'strength-to-strength' and few will disagree with what is an excellent pick-up.
The improvements include trailer sway control fitted as standard on all of the 4×4 models and it uses sensors for detecting trailer swing and then reducing the vehicle speed if trailer sway is identified.
Essentially, this does not involve the driver interacting since the speed is reduced by lowering engine torque and automatically braking. The driver will be alerted with a warning on the dashboard and the brake lights switching on.
The suspension for the double cab versions has changed from five piece to three piece leave spring suspension, which boosts the ride comfort and also lowers noise levels.
The Isuzu D-Max's towing abilities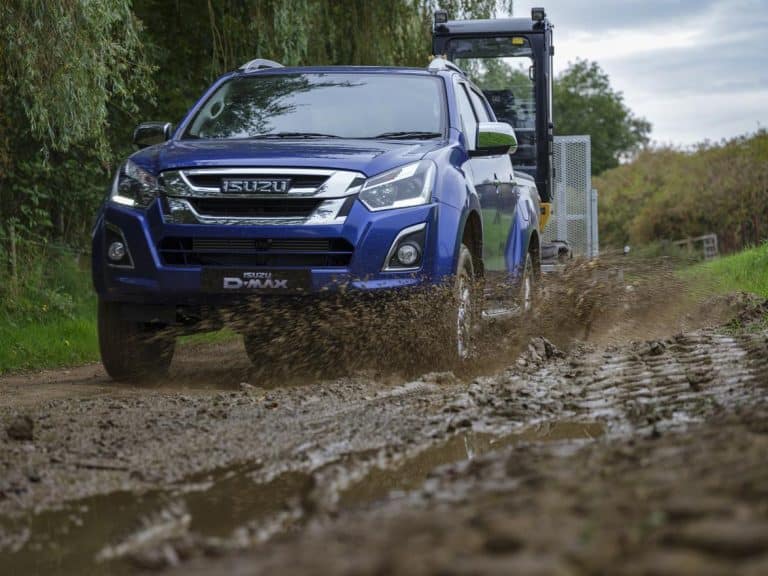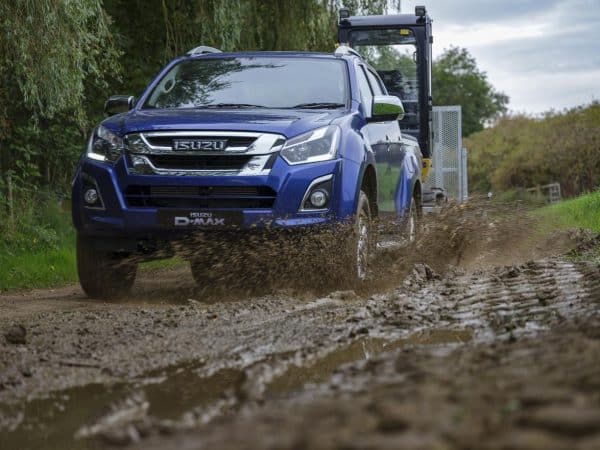 The springs are made from stronger material and will still prove to be durable and strong and help with the Isuzu D-Max's towing abilities. This stronger steel will also lead to better rust prevention and a slower corrosion rate.
Also, the Isuzu D-Max  has seen its kerb weight on the double cab versions being reduced by 10 kg, which means the payload increases by 10 kg.
There are three new exterior colour choices with the range topper, the Isuzu D-Max Blade, being available in four colours.
Along with the enhanced and refined interior, there is a new instrument binnacle, arm rests and utility box lid.
The D-Max also features a gloss black trim on the air events, window switches and glovebox, which also now carry the D-Max badge.
Isuzu D-Max is a comfortable place for long journeys
Essentially, the cabin has seen extensive use of new materials being used to give a premium look and feel, and the Isuzu D-Max is a comfortable place for long journeys and over a variety of terrain.
The revamped D-Max still has an innovative turbodiesel unit that produces 164 PS and requires no AdBlue with fuel economy of more than 40 mpg.
Along with its excellent 3.5 tonne towing capabilities, the Isuzu D-Max comes with an impressive five year warranty or 125,000 miles along with five years of roadside assistance in the UK and Europe.
Available now, the Isuzu D-Max range starts at £16,799 (Ex-VAT) and rise to £29,799 for the Blade.