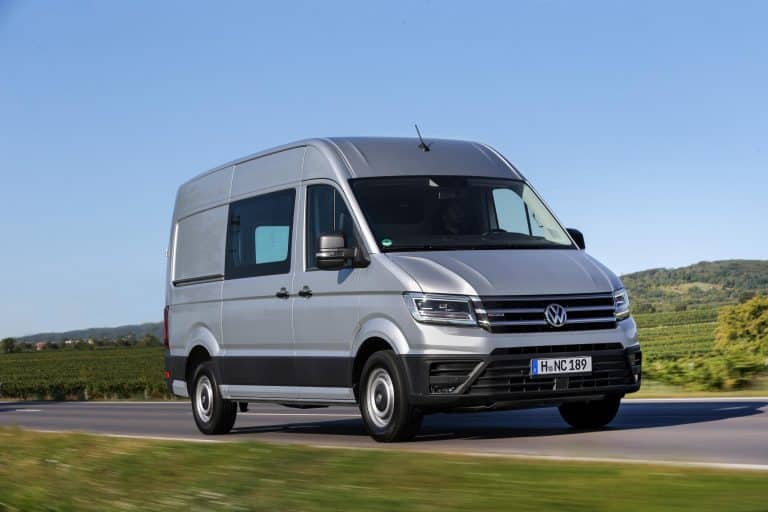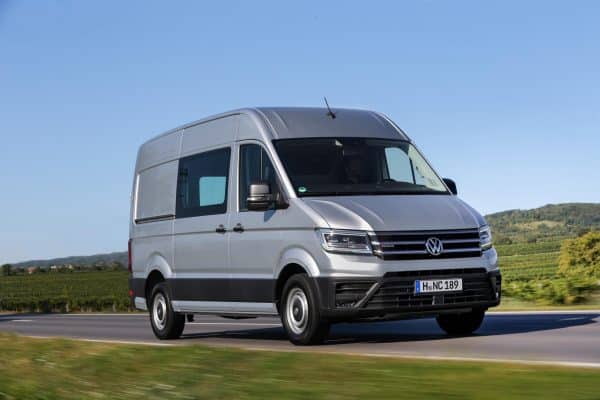 The popularity of the Volkswagen Crafter range is set to be boosted with new derivatives set to go on sale with deliveries taking place before the end of the year.
The Crafter has won many awards since its launch and the new derivatives include panel vans with the firm's all-wheel drive system, 4Motion, an eight-speed automatic transmission and rear wheel drive. There are also open body models available in single and double cab variants.
Unveiled at this year's Commercial Vehicle Show, the front wheel drive versions of the VW Crafter have gross vehicle weights of up to 3.5 tonnes and are available with three engines and a manual gearbox.
Expansion of the Volkswagen Crafter range
However, the expansion of the Volkswagen Crafter range sees the availability of vans with gross vehicle weights of up to 5 tonnes.
Also, the addition of open body models means that VW Crafter customers can now opt for Luton, tipper or drop side variants and even more unusual adaptations on what is an excellent base vehicle.
Volkswagen has also taken the opportunity to boost its 2018 line-up with the addition of a new engine producing 122 PS that will be available alongside the current crop of powertrains delivering 102 PS, 140 PS and 177 PS.
All-new Crafter has been designed from the bottom-up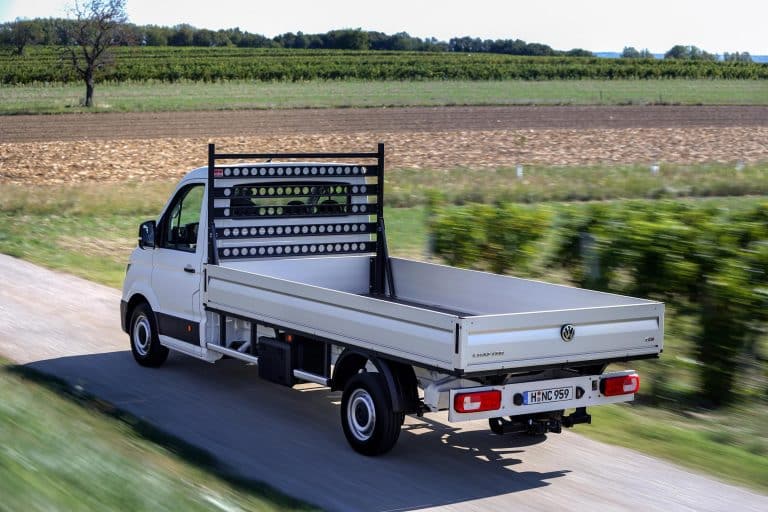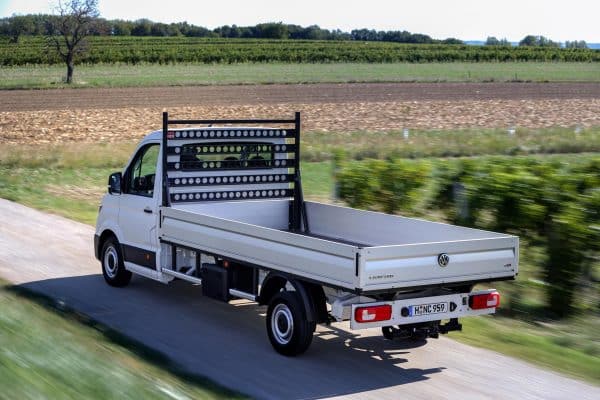 The all-new Crafter, which has been designed from the bottom-up, has been created to meet the needs of those operators who are looking for flexibility and a comprehensive suite of innovative technology.
For example, the new Crafter offers autonomous emergency braking as well as automatic post collision braking systems. The latter is a first for the UK's van sector.
The Crafter also has fitted as standard a driver alert system which will sound an alarm when the driver show signs of tiredness and also, for closed body variants, cross wind assist.
Among its many awards, the Crafter was named the International Van of the Year as well as best new van by many leading publications.
The price for the entry level Volkswagen Crafter panel van start at £24,640 ex VAT while the eight speed automatic gearbox version of the van costs £30,385.
The new Volkswagen Crafter at the Commercial Vehicle Show