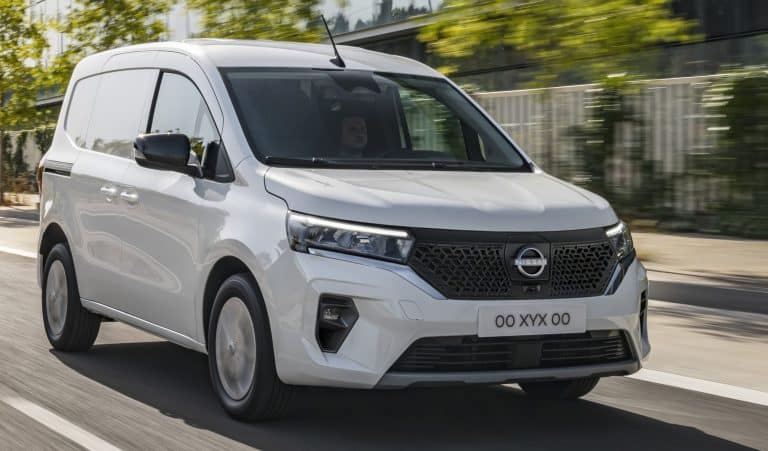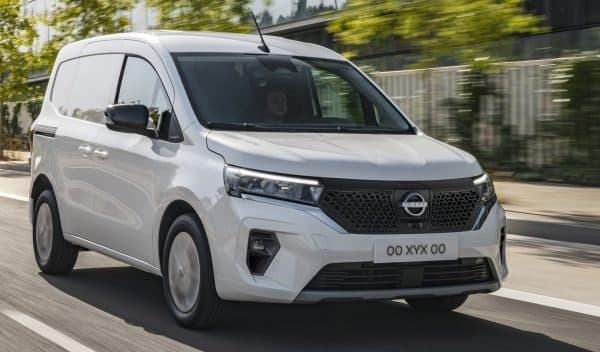 This is the new Nissan Townstar van that is available with electric and petrol powertrains.
For those interested in an electric van – and the Townstar will be the e-NV200 replacement – then the 44kWh battery will deliver a range of 177 miles.
Nissan has improved the battery and motor technology to make this version easy to work and live with on an everyday basis.
Indeed, the new battery is around 40% more effective than the e-NV200 version.
Also, the new van is aimed at rivalling the Citroen Berlingo and the Peugeot Partner.
Nissan Townstar is based on the Qashqai platform
The new Nissan Townstar is a panel van that is based on the Nissan Qashqai platform, and it shares some technology with it, plus the turbocharged petrol engine.
For the Townstar van, this is a four-cylinder 1.3-litre unit producing 128 bhp with torque of 240Nm.
The electrified Townstar features a more powerful electric motor generating 120 bhp – that is around 13 bhp more than the predecessor.
It will take around 42 minutes to recharge the battery to 80% of its capacity using a rapid charger.
Townstar has a load bay of 4.3 m³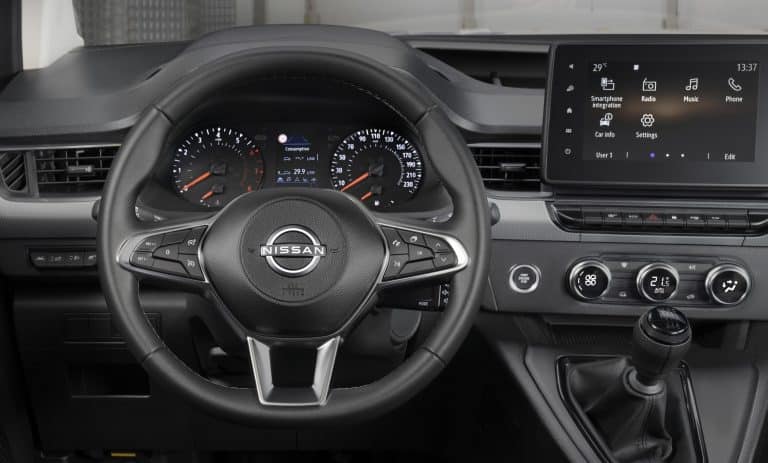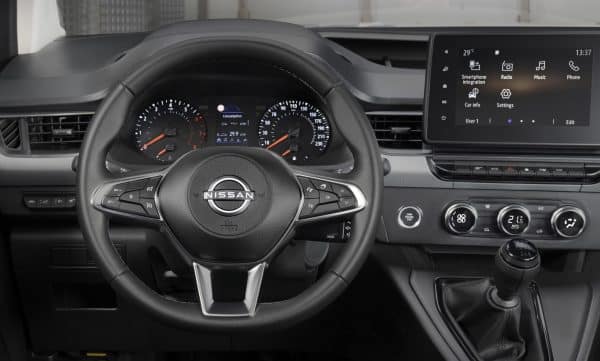 This is also a spacious van, the Townstar has a load bay of 4.3 m³ which is enough for two Euro pallets.
The electric and petrol models can carry a payload of 800kg and can tow a trailer up to 1,500kg.
There are some exterior style differences between the petrol and electric versions.
The electric model does not need a radiator grille, whereas the petrol version does to keep the engine bay cool.
This model also features active aerodynamic vanes to boost fuel efficiency when the engine does not need to be cooled as much.
Drivers get a 10.0-inch digital dashboard
Drivers get an 8.0-inch infotainment system display, plus there's a 10.0-inch digital dashboard.
The infotainment system comes straight from the latest Qashqai and is smartphone compatible.
There's the option of a wireless smartphone charger and there's plenty of safety kit too including intelligent cruise control, hands-free parking and trailer sway assist.
There's also the option of a 360° parking camera.
Prices for the new Nissan Townstar panel van have yet to be confirmed but it will come with a 100,000-mile or five-year warranty. The battery is expected to have a warranty of 100,000 miles or eight years.