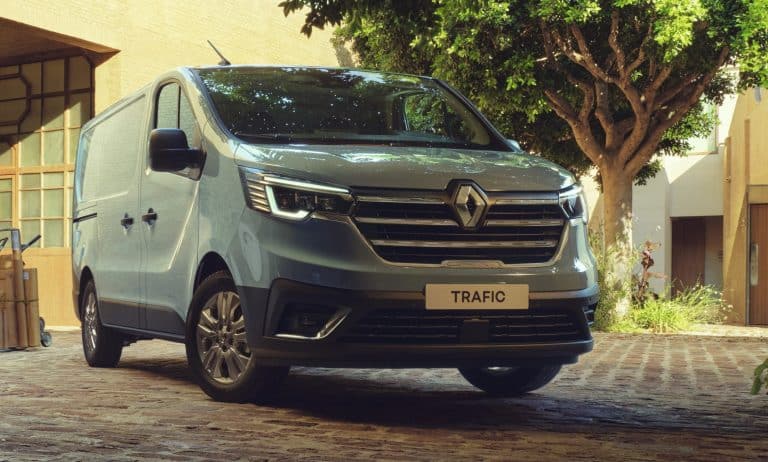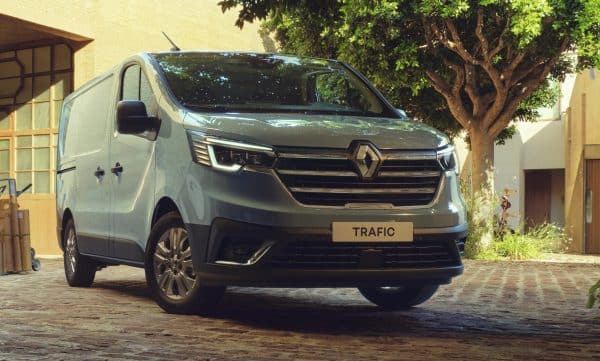 This is the new Renault Trafic panel van, and the firm is already taking orders with deliveries starting before the end of the year.
It has been designed to meet the needs of corporate fleets and tradespeople and hopes are high that it will build on its bestselling status.
Indeed, the Trafic has racked up more than 2.2 million sales since 1980 in more than 50 countries.
The new van features an entirely new interior and front-end with better quality and comfort levels.
Renault Trafic is comparable to passenger vehicles
The van maker says that the new Renault Trafic is comparable to their passenger vehicles – a claim van makers are increasingly making but is accurate for the Trafic.
However, it still retains a practical and functional cabin layout and there's a wide range of 2.0-litre blue dCi Euro 6D-Full diesel engines to choose from.
Renault has also added more advanced driver assistance systems to make for a more relaxing and safer driving experience.
There are also new LED lights and a redesigned bumper to underline its elegant and dynamic look.
Renault Trafic Sport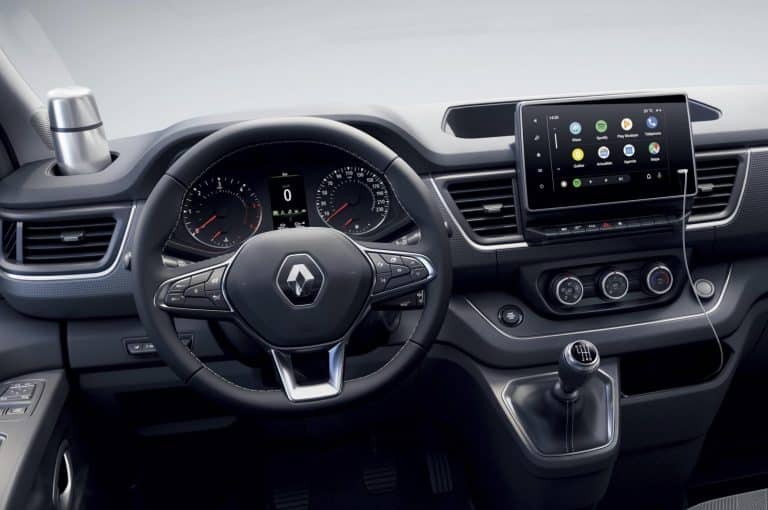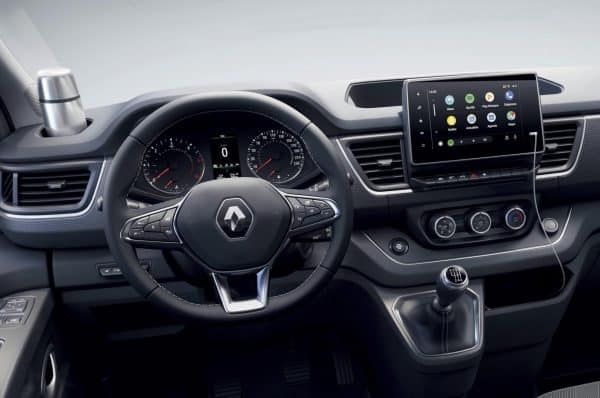 The Renault Trafic Sport features larger 17-inch alloy wheels, while the Sport+ offers diamond-cut alloys.
The Trafic comes with a choice of body heights and lengths for customers, along with long and short wheelbase options. The loading area ranges from 5.8 to 8.9 m³ with options for partitions, glazing and doors.
There's also a long wheelbase crew van available with a generous loading area and greater passenger accommodation.
The Trafic also gets a new dashboard design which now stretches across the width of the van and into its door panels.
This brings a greater sense of space and there's a new instrument panel featuring chrome detailing.
More generous specification
The Trafic also comes with a more generous specification with 84 litres of cabin storage – and 54 litres of these are under the passenger bench seat.
Renault says that the Trafic's cabin will turn into a mobile office easily with an A4-sized swivel stand and enough space for a laptop.
Among the new technology features, is the firm's latest infotainment system and an eight-inch touchscreen display.
It is smartphone compatible and has satnav.
Drivers also get a 4.2-inch colour inch panel, three USB ports and a wireless phone charger.