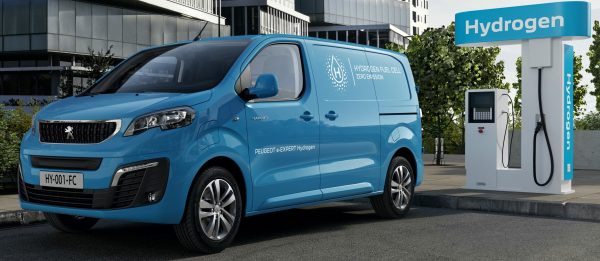 The Peugeot e-Expert Hydrogen van could be a future choice for those wanting an EV in the light commercial vehicle sector that has a hydrogen fuel cell to power it.
As the firm's first fuel cell offering, Peugeot says the EV will help underpin its ambitions to offer an electric variant across its entire range by 2025.
The hydrogen-powered offering follows in the footsteps of the battery-powered e-Expert that was unveiled in 2020.
It went on to win the International Van of the Year gong in 2021 and is proving to be a sales success.
Peugeot e-Expert Hydrogen
The Peugeot e-Expert Hydrogen is based on the firm's efficient modular platform, known as EMP2.
There are two onboard sources for the electricity including the hydrogen fuel cell that sits in the van's engine compartment.
It supplies electricity to the motor by combining oxygen in the air with hydrogen in the tank.
One of the big benefits of hydrogen power is that the van will only emit water vapour from the exhaust pipe.
The second power source is a permanent magnet electric motor that delivers 100kW with torque of 260Nm.
e-Expert Hydrogen tank filled in three minutes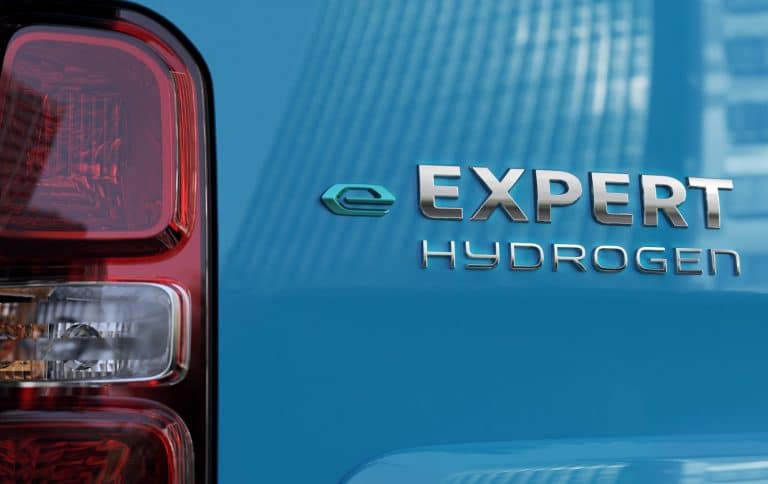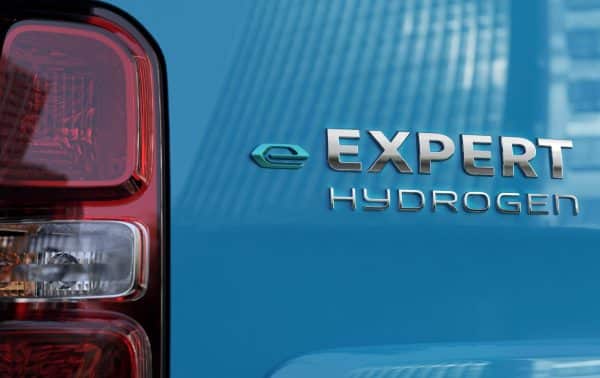 Another benefit is that the e-Expert Hydrogen can have its tank filled in just three minutes, and there's a 10.5kWh battery that's used to power the electric motor.
Peugeot says that the hydrogen offering has a range of 245 miles with zero emissions and the battery can be recharged in three hours from a standard wall box.
And whether driven at low-speed or from start-up, the battery will be used, and at a steady speed, the hydrogen fuel will then supply energy direct to the electric motor.
When there's more demand on the motor, the e-Expert Hydrogen then combines the battery-power with the hydrogen power.
This is also a smooth van to drive with a specific shock absorber system and springs and there's a power steering system that has been specially adapted.
Packed with equipment
There's just one trim level available and it is packed with equipment, including manual air-conditioning, an electric parking brake that has start assist and a reversing camera.
Drivers also get a seven-inch display with satnav, smartphone compatibility and Bluetooth.
There are three driving modes for the van – Eco, Performance and Normal to meet driving needs and the range required.
One reason why Peugeot says its hydrogen fuel cell technology will prove popular is that growing numbers of towns and cities are looking at zero-emissions solutions for their city and town centres.
Hydrogen is a way to transport heavy loads
With hydrogen, businesses have a way to transport heavy or large objects with a flexible van offering.
The lithium-ion battery has a warranty of eight years or 100,000 miles.
It's not available in the UK just yet, with the first e-Expert Hydrogen versions heading to Germany and France towards the end of this year and after each service, owners will be handed a certificate of battery capacity to bring peace of mind.