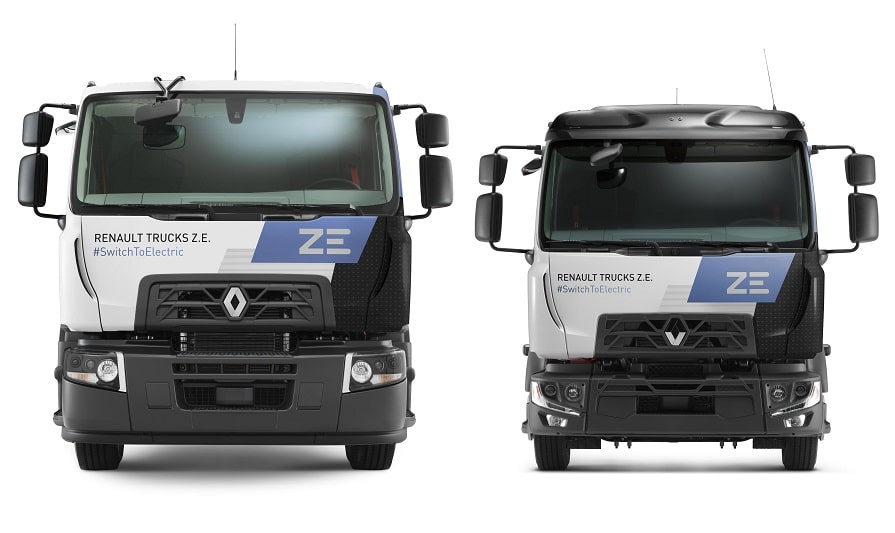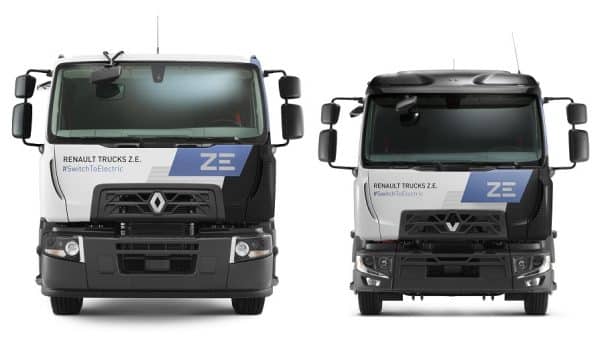 If you and your business are thinking about investing in all-electric commercial vehicles, then Renault Trucks might have something for you.
That's because they want to help their customers to offer their clients cleaner transport options.
To do so, the firm will offer a wide choice of battery options for its medium duty EVs.
These 66kWh battery packs will give an all-electric truck a potential operating range of up to 250 miles.
Renault Trucks D Z.E. and the D Wide Z.E. will now have the potential of adding more battery packs.
Using the new 66kWh battery pack, the trucks can be specified in up to five battery configurations.
These include 200kWh and 300kWh installations so those operating Renault Trucks can deliver a better range when necessary.
Renault Trucks Range D Z.E.
Essentially, the Renault Range D Z.E. will have six 66kWh batteries, that's a total of 400kWh to deliver a single charge range of 250 miles.
Renault say that its new battery options will offer operators more flexibility when selecting which trucks owners should invest in.
The firm adds that having a combination of battery choices will help meet a wide range of potential applications.
Renault Trucks Master Z.E. van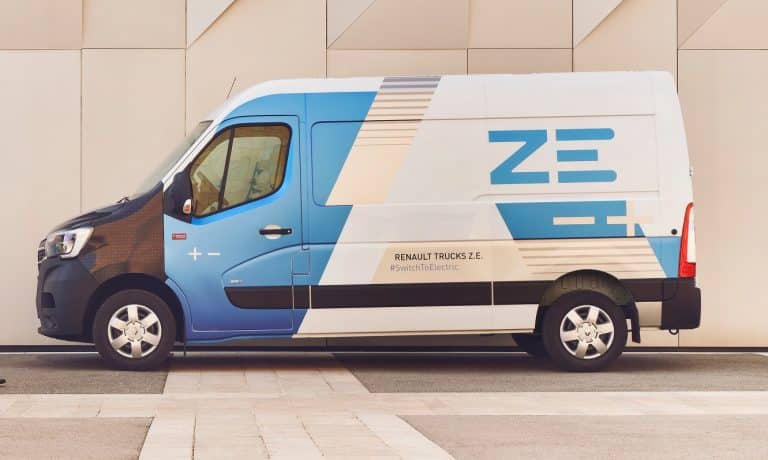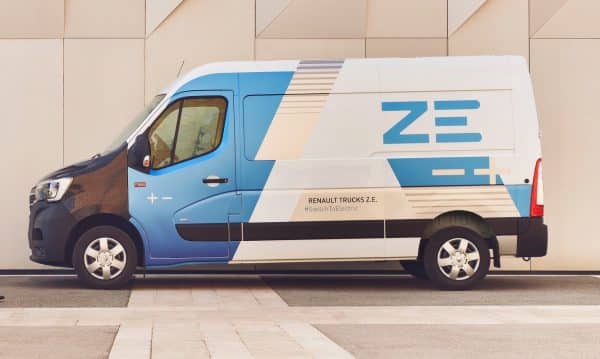 Also, Renault has revealed that its Master Z.E. commercial van has now been released with a 3.5 tonne GVW version, along with the 3.1 tonne version.
The move sees another 400kg being added to the model's payload of up to 1 tonne, and there's a real-world operating range of 75 miles for the van.
The van's battery can also be fully recharged in six hours.
Two Master Z.E. models
There are two Master Z.E. models available, the platform cab and the standard, plus there are three lengths, the L1, L2 and L3.
The Master Z.E. is also available in two heights, H1 and H2.
The all-electric Master Z.E. will also be available as a chassis cab and a platform cab to deliver a wide range of potential utility applications.
Renault says that a wide range of kit, including a high-volume body with a lifting tailgate, and a tipping trailer, can be easily added.
All-electric Renault Trucks Z.E. range
The all-electric Renault Trucks Z.E. range offers fleet owners and businesses all-electric motoring with zero tailpipe emissions and access to those inner-city locations that have restricted traffic rules for non-EVs.