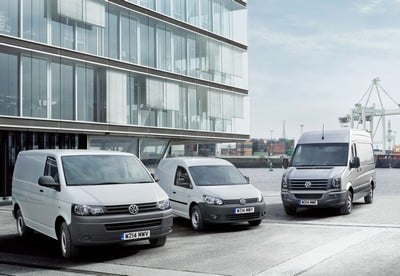 When searching for reliable vans that are also cheap to run, the team at East Riding of Yorkshire Council plumped for 129 new VW vans.
Among their criteria was that the vans should also have low maintenance and servicing costs as well as impressive whole life costs.
In addition, the council has past experience of using VW vans in their day-to-day operations and were impressed with their abilities and reputation from other users.
Abilities and cost savings with VW vans
The council was also looking for vans that were fitted with frugal engines that were quiet and have low CO2 emissions to help reduce the fleet's environmental impact.
Now the council will take delivery of the vans including VW Caddy and VW Caddy Maxis as well as VW Transporter panel vans.
The council is also taking delivery of a variety of VW Crafter vans.
VW vans will meet business requirements
The council's fleet services manager, Carl Gillyon, said: "The extensive range of VW commercial vehicles met our fleet requirements perfectly."
The fleet of VW vans will now be used by a range of property maintenance teams including plumbers, builders, electricians, pest control teams as well as ground staff.
The council have also added bespoke specifications to help make their driver's working life more efficient.
VW Transporter review scored highly at commercialvehicle.com
Here at commercialvehicle.com we can appreciate what the East Riding of Yorkshire Council were impressed by, particularly with the VW Transporter which came close to scoring full marks in our review.
We liked the range of body styles, its driving abilities and the fact that it had electronic stability control fitted as standard.
Indeed, our reviewing team believe that the VW Transporter is setting the bar for the sector for its competition to follow.