It's one of the most popular vans on the UK's roads, and the Mercedes Vito panel one has undergone a facelift.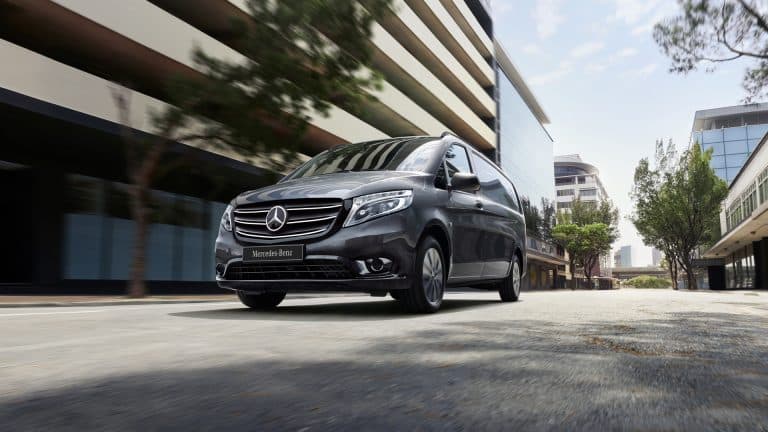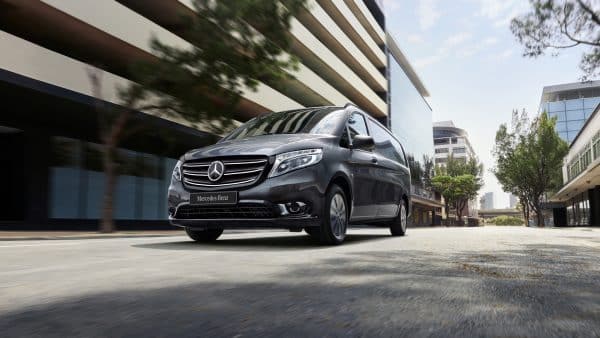 The 2020 offering sees prices starting at £22,845 ex VAT and along with various cosmetic updates, there are some mechanical upgrades and is an improved version of the previous excellent Vito range.
The Mercedes Vito line-up will also now include an all-electric option.
There are three trim levels available: the Progressive, Premium and Sport, with standard kit including cruise control, front fog lamps, a reversing camera and an alarm system.
There's also a multifunction steering wheel, an eight-way adjustable driver's seat and an excellent 7-inch infotainment system with crisp and clear graphics. The system can also support smartphone connectivity.
Mercedes Vito Premium model
The Mercedes Vito Premium model offers a decent equipment list and buyers get metallic paint, 17-inch alloy wheels, air-conditioning and electrically folding door mirrors. There are also body-coloured bumpers and a chrome radiator grille.
The Vito Sport weighs in at £40,745 and is only available as a crew van model.
However, there is a lot more equipment to enjoy including heated front seats, a heated windscreen and black leatherette upholstery. There's also an improved 7-inch touchscreen with satnav and the exterior improvements include roof rails, a sports suspension and AMG side skirts.
The updated Mercedes Vito is available with a choice of three body styles and three wheelbases including a nine-seat tourer, crew van and the standard panel van.
The panel van, Mercedes says, offers the highest payload in its class with enough power to carry 1,369 kg.
Lengthy options list for its Vito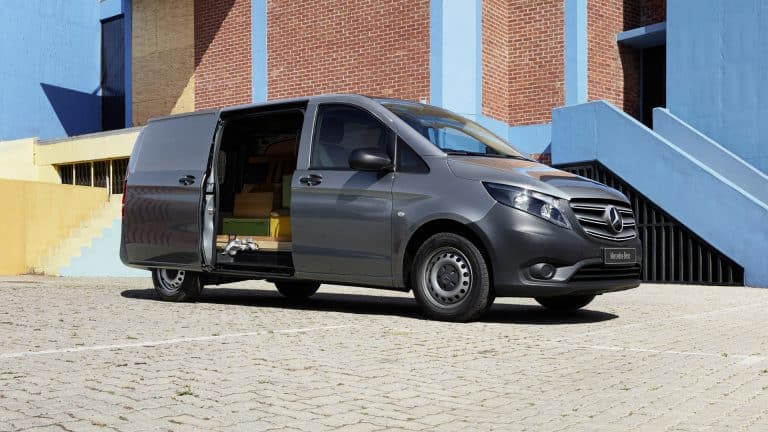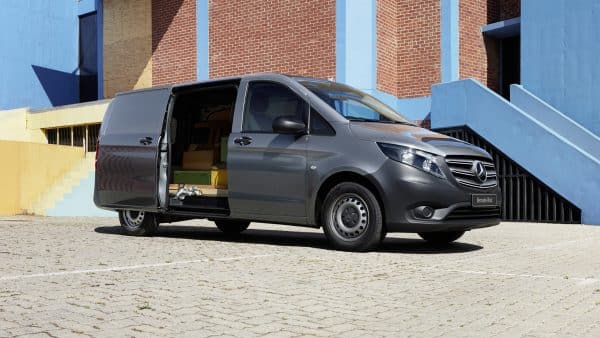 And if that's not enough, Mercedes is also adding a lengthy options list for its Vito including a larger fuel tank, a leather steering wheel, interior grab handles and ambient lighting.
Under the bonnet, the entry-level Vito features a 1.7-litre turbocharged four-cylinder diesel engine producing 101 bhp and delivering torque of 270Nm.
It is mated to a six-speed manual gearbox box and should return around 38mpg.
Other models have an improved 2.0-litre turbocharged four-cylinder diesel unit producing either 134bhp, 161bhp or 187bhp and this engine is coupled to a nine-speed automatic gearbox -this is a new transmission from the firm.
Mercedes all-electric Vito
Late in 2020, buyers will also have the choice for the Mercedes all-electric Vito which will be known as the eVito.
And this electric vehicle will be the latest panel van joining an increasingly lengthy list of commercial vehicles in the UK as the market slowly and surely expands – as it will certainly do when the electrified Ford Transit is launched.