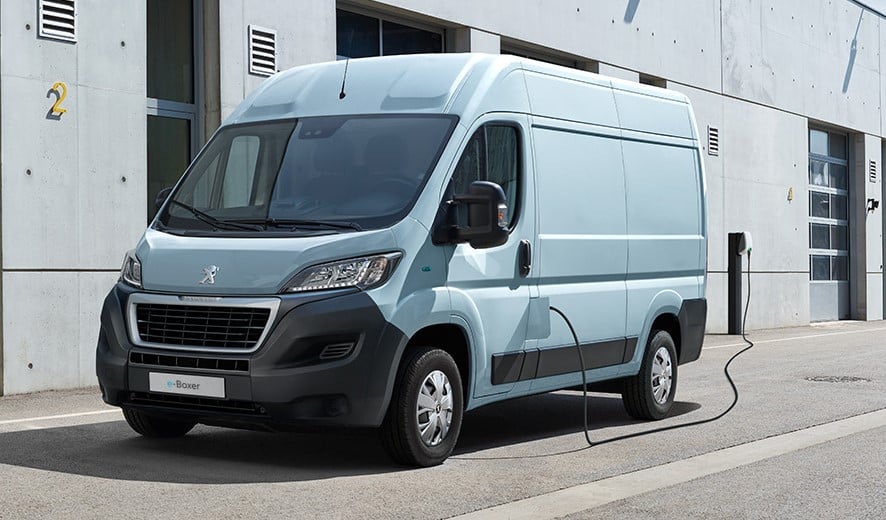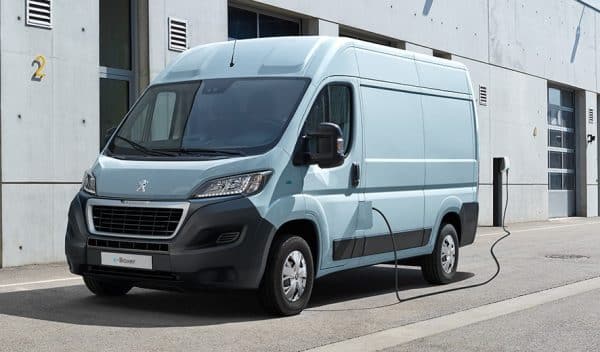 Reservations for the new all-electric Peugeot e-Boxer van have now opened, and it's the firm's largest battery-powered offering.
The new e-Boxer is available in three lengths to meet a range of needs from private and business users.
Prices will start at £49,335, which is after the plug-in van grant but excluding VAT.
There are two battery capacities available with either a 37kWh pack, or a 70kWh pack.
Battery packs for the electric Peugeot e-Boxer
The battery packs for the electric Peugeot e-Boxer are connected to an electric motor returning 120 HP and producing torque of 350Nm.
This is another van from Peugeot that underlines its commitment to offer an entire electric van range by 2025.
Van owners with the 37kWh battery will have a range of 73 miles, with the 70kWh battery offering 139 miles of range.
The battery can be recharged using a wall box in six hours for the small battery, and 12 hours for the larger battery.
The e-Boxer is also capable of rapid battery charging and owners will see the battery being recharged to 80% of capacity in 60 minutes.
New e-Boxer has three driving modes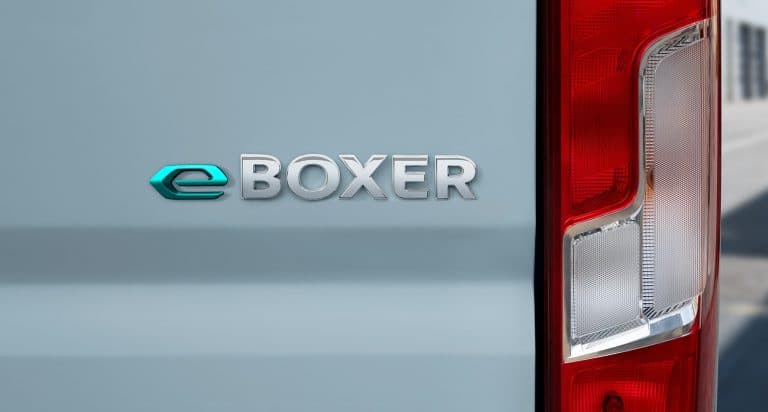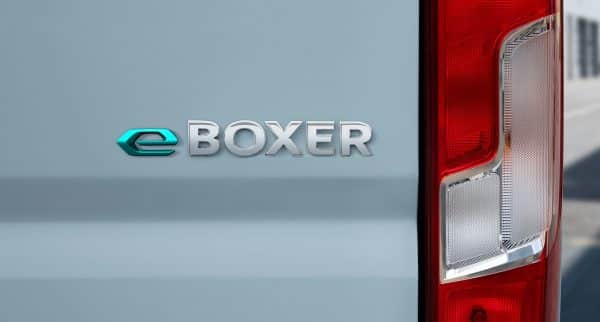 The new e-Boxer also has three driving modes, reverse, neutral and drive.
There is no conventional gear lever, and the gears are selected by pushing one of three buttons.
And the regenerative braking technology onboard will help boost the vehicle's range.
There's only one trim, Professional, but there are three body styles including chassis cab, window van and panel van.
The e-Boxer is available in three lengths which are L2, L3 and L4.
All-electric van is a practical choice
This all-electric van is also a practical choice with a maximum load volume of 15 m³ and a payload of 1,150kg in the panel van.
Another benefit for the Peugeot e-Boxer is that it is exempt from congestion charges currently, including ultra-low emissions zone payments.
Standard equipment includes a five-inch colour display with satnav and DAB radio, plus Bluetooth connectivity.
The van also features rear parking sensors, air-conditioning, electric and heated mirrors and LED daytime running lights.
There's also an interior rear-view mirror that comes with a display to show the battery's charge and range.