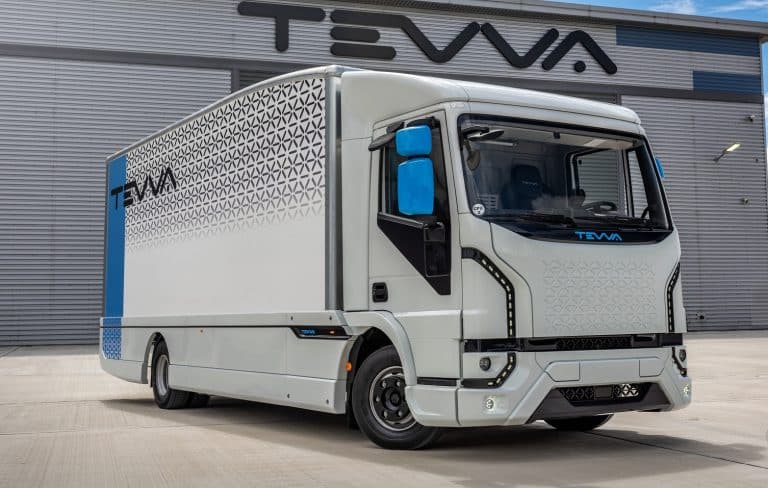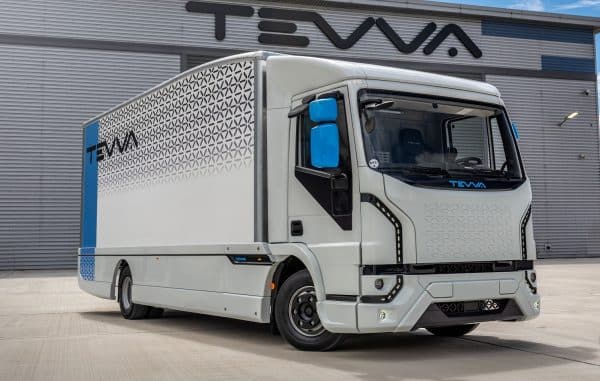 The first British electric truck manufacturer that has a vehicle eligible for the government's plug-in discount is the Tevva 7.5 tonne model.
The battery-electric truck has now secured the government plug-in truck grant (PITrG) which will be a big boost for those firms looking to decarbonise their operations.
And with a potential discount of up to £16,000 on the price tag, it's also a great way to future-proof a fleet.
Eligible for a government plug-in grant
Tevva says that to be eligible for a government plug-in grant, an N2 vehicle – that's a truck that weighs between 5 and 12 tonnes – must have CO2 emissions that are at least 50% lower than a conventional equivalent vehicle that has the same load capacity.
It must also be able to travel 60 miles without any tailpipe emissions.
And since Tevva's 7.5t truck delivers up to 140 miles from its 105kWh battery, it is a sound choice for urban deliveries and last-mile fleets.
Not only is the Tevva truck the first British offering to qualify for the discount, but it's also only the third truck that is listed on the government's helpful website.
Grant will account for 20% of the price
Essentially, the grant will account for 20% of the price tag – up to £16,000 – to help reduce the battery-electric truck's total cost of ownership (TCO).
Tevva is also celebrating another company milestone when it secured European Community Whole Vehicle Type Approval (ECWVTA) for its 7.5-tonne creation.
That means that the battery-electric truck manufacturer can now start producing and sell in volume across Europe as well as the UK.
The firm says that the granting of European approval is a key regulatory step in the commercialisation and development of its business.
'Demand for electric trucks is growing'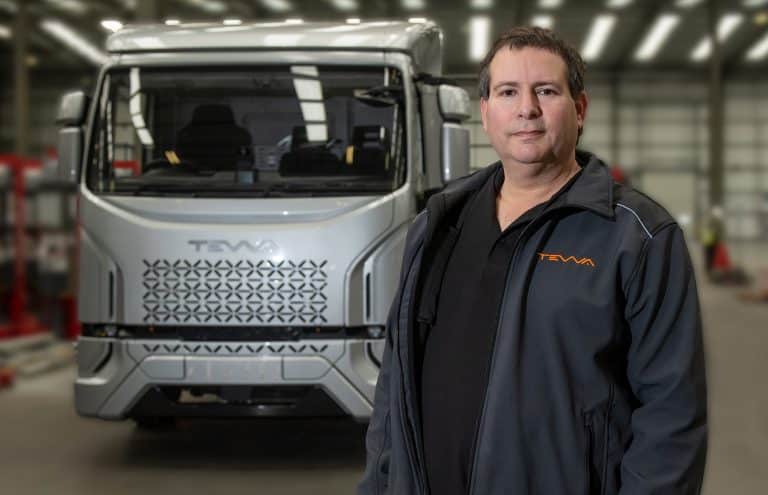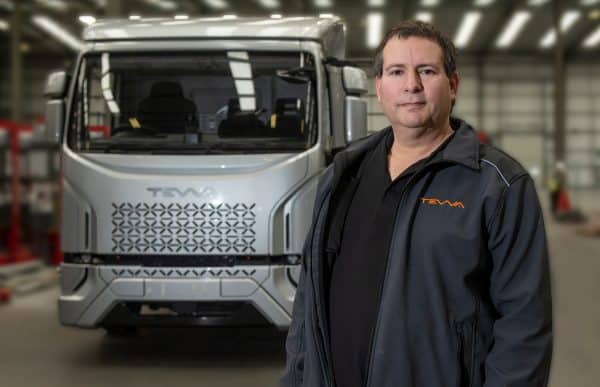 Tevva's founder and chief executive, Asher Bennett, said: "We know first-hand that demand for electric trucks is growing at speed, as we have been inundated with requests for our 7.5t battery-electric truck since going into full production.
"Now we are able to offer UK organisations a noticeable discount, thanks to the government grant, which will surely make zero emission trucking even more appealing to fleets."
Tevva has also revealed that following in the footsteps of its impressive 7.5t battery-electric truck, there will be a 7.5 to hydrogen-electric truck.
This version will have a hydrogen range-extender to boost the range of the truck to 354 miles, or 570 km.
The all-electric truck recently completed a 620-mile run between Berwick-on-Tweed on the Scottish border and the firm's London HQ.
And when returning to the capital, Tevva's truck covered nearly 350 miles without having to recharge.