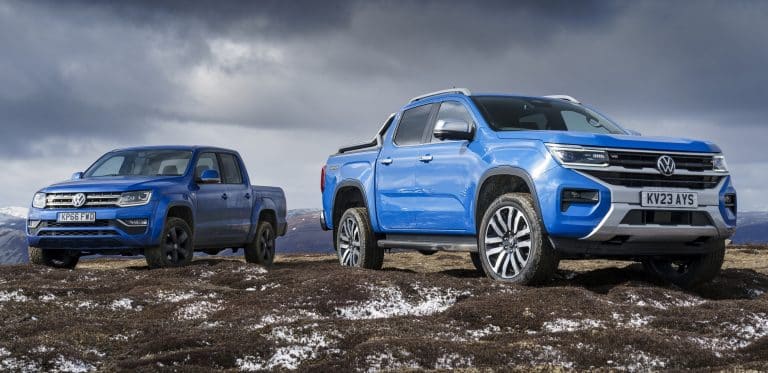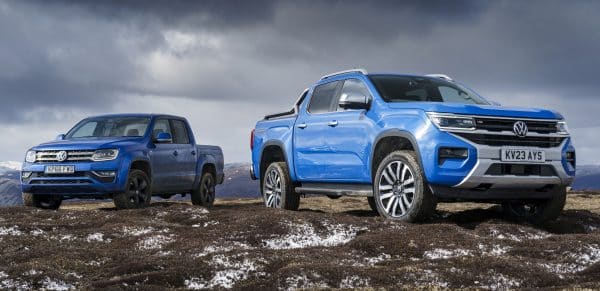 Volkswagen Commercial Vehicles has unveiled the latest iteration of their Amarok pick-up truck, boasting a range of impressive features and a starting price of £33,000 in the UK.
The Amarok has four distinct trims: Life, Style, PanAmericana and Aventura, catering to various customer needs and preferences.
The newly designed Amarok sports a striking front end, accentuated by bold crossbars on the radiator grille.
At the rear, unique C-shaped lights set it apart from its competition.
With a longer wheelbase and increased length, the Amarok offers enhanced cabin space, making it perfect for both work and leisure.
Also, the shorter overhangs contribute to an improved off-road experience.
Packed with 30 cutting-edge driver assistance features
However, it's not just the exterior that sets the new Amarok apart – it is packed with 30 cutting-edge driving assistance features.
And this second-generation pick-up is redefining the premium sector in terms of technology and convenience.
Combining comfort with rugged load-carrying and off-road handling, the Amarok is poised to become the go-to choice for customers seeking a versatile and reliable vehicle.
The lineup includes:
·         Amarok Life
The entry-level Amarok Life trim is designed with comfort in mind. Equipped with 17-inch alloys, a 10-inch infotainment screen and LED headlamps, drivers can enjoy a smooth ride. For added safety, a rear-view camera system comes standard.
·         Amarok Style
Building on the Amarok Life's foundation, the Amarok Style adds a touch of class to the mix. With 18-inch alloys, black side steps and a chrome styling bar, the Style trim exudes a premium feel. An upgraded 12-inch central infotainment screen with navigation and a 360° view camera ensure both convenience and safety.
·         Amarok PanAmericana
For those seeking adventure off the beaten path, the Amarok PanAmericana is the perfect choice. This trim has underride guard and a rear locking differential, plus a comfort suspension system for excellent off-road capabilities. The design is enhanced with a premium bumper featuring a black 'X' insert, making the PanAmericana a true off-road warrior.
·         Amarok Aventura
Volkswagen's new Amarok Aventura range topper is making waves with its striking design and impressive features. Sporting 21-inch alloy, chrome-plated door handles and exterior mirrors, along with a bumper that has a silver 'X' insert, this pick-up truck exudes sophistication and style.
Commitment to customer satisfaction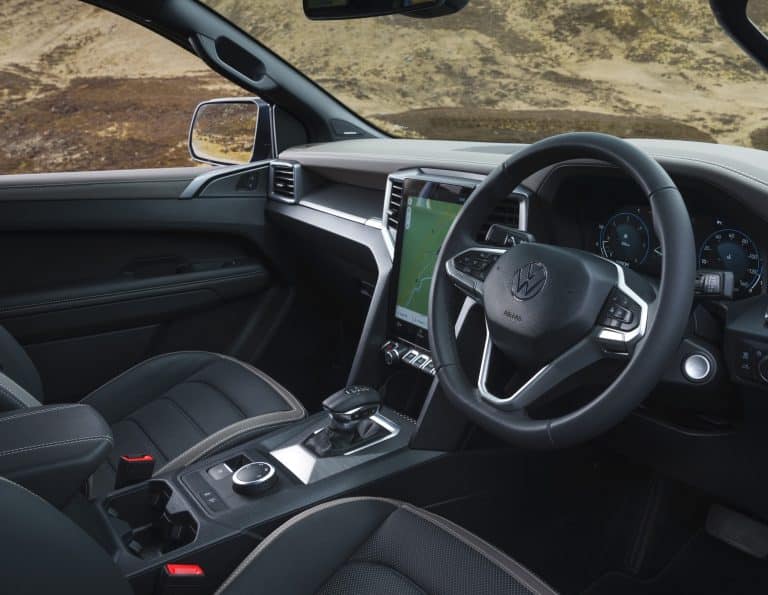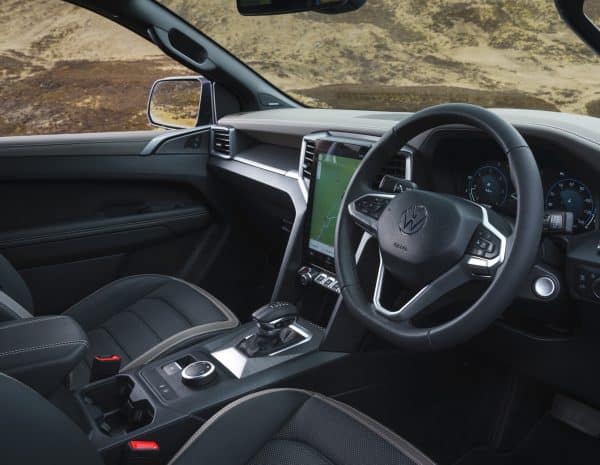 But the commitment to customer satisfaction doesn't stop there. Every new Amarok, including the Aventura, comes with Volkswagen Commercial Vehicles' exclusive '5+ Promise.'
This package grants customers five years of peace of mind, including five services (three oil changes, two oil changes and inspections, plus three MOTs), a five-year warranty (an extension from the standard three-year warranty), and five years of roadside assistance (also extended from the standard three years).
With the Amarok Aventura, Volkswagen has created a perfect blend of design, functionality, and unparalleled customer care, setting a new standard for premium pick-up trucks.