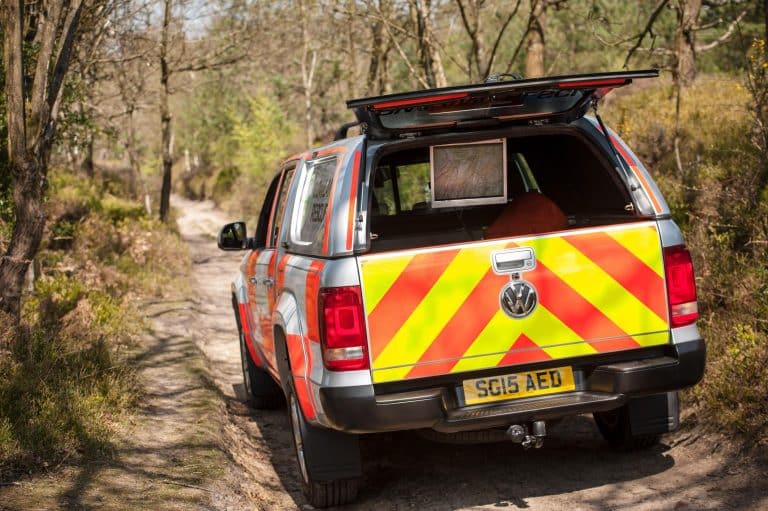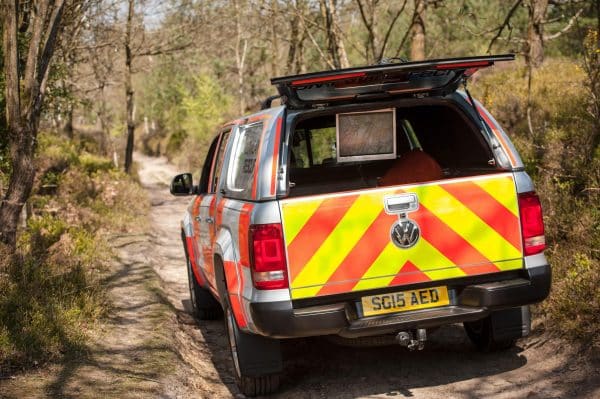 The excellent off-road abilities of the VW Amarok were the primary reasons for it to become a search and rescue vehicle in one of the most densely wooded parts of the country.
It's been put through its paces by Surrey Search and Rescue and is now a life-saving service transporting equipment and team members where they are needed.
The Amarok has replaced a much older 4×4 and during its assessment, the Volkswagen was also chosen for its load capacity of 2.5 square metres and comfort levels.
The engine performance and its wading capability of up to half a metre were also key factors in opting to buy the vehicle.
The rescue outfit has also found that the VW Amarok's bi-turbodiesel engine, which produces 180 PS, offers outstanding performance and its towing capability means it's an ideal choice for transporting the team's rescue boat.
The VW Amarok was an ideal choice
The search and rescue organisation provides its service across a large area of wilderness on a daily basis and needs a vehicle that will perform well on a variety of terrain; they found the VW Amarok was an ideal choice and has useful technology including off-road ABS and electronic stability control.
This is the first time that the Amarok has been put into use for such a purpose in the UK and the vehicle also carries crucial medical kit and has the latest GPS tracking on board.
Off-road performance is underlined by the excellent 4Motion four-wheel-drive system which enables the tough vehicle to tackle gradients of 45 degrees.
One of the additions to the vehicle is a large TV monitor which is linked to the team's drone so they can quickly analyse pictures of an area to help find missing people.
'The VW Amarok is already proving to be a valuable asset'
They head of the rescue team's operations, Seamus Kearns, said: "The Amarok is already proving to be a valuable asset and meets our requirements both off- and on-road.
"Among these requirements is for ground clearance, a capacity to operate in water and be rugged."
He added that the VW Amarok had a spacious interior which offered the rescue team of four lots of room for their kit and lots of comfort as well as a refined ride.