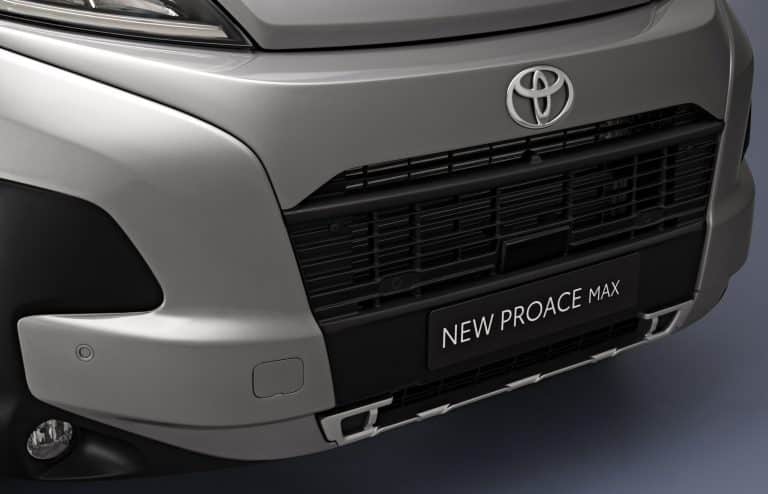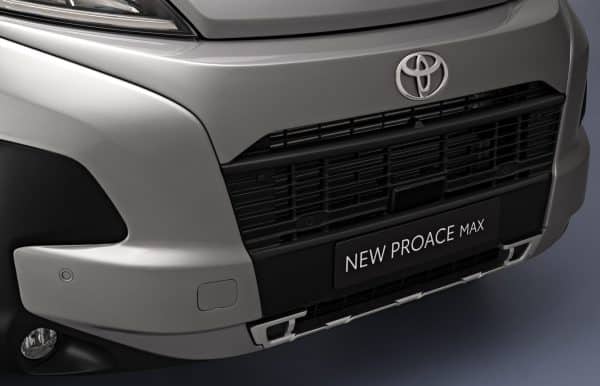 Toyota has revealed its new Proace Max van, which joins the revamped Proace and Proace City models to beef-up its van line-up.
The Proace features a new front nose, alloy wheels, full LED lighting, modern interiors and connected services.
The Japanese carmaker also offers electrified options for all its vehicles, aiming to reduce CO2 emissions and provide zero tailpipe emissions driving.
Proace Max: the largest and most versatile Toyota van
Taking its places as the biggest vehicle in the firm's Professional range, the Proace Max comes with two height options, four configurations and two wheelbase choices.
It can provide various load-carrying options, with a 17m³ cargo capacity – the best-in-class – in its largest form.
The full height doors offer a large square opening for easy access, the doors offer an opening of 270 degrees – a first on a Toyota van.
The battery delivers 260 miles of range, and the platform can be adapted for conversions, including dropside, crew cab and tipper.
Proace: the best-in-class performer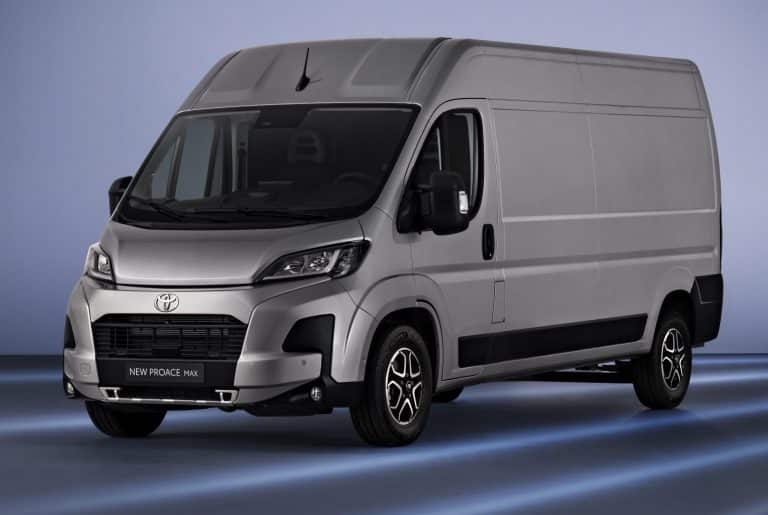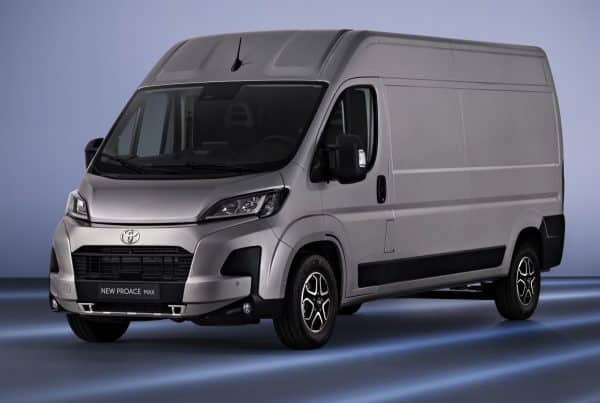 The Proace van has also been updated with new powertrains to deliver best-in-class performance.
The EV battery adds 12.5 miles to the range of 217 miles.
The van's load space is 6.6 m³, while the 1,400kg payload is best in class.
Proace City: the compact and clever leader
The Proace City leads the segment for passenger and load carrying by maximising the interior to provide a load space of 4.4 m³ in volume and cargo of 1,000kg.
The all-electric model returns 205 miles, a 31-mile increase on the current generation to give drivers a best-in-class performance. There's also plenty of room for three front seat passengers.
Toyota Safety Sense and multimedia systems
All Toyota vans feature the firm's latest Safety Sense offering to assist drivers.
Along with designs for the steering wheel, drivers also get fully digital displays and the latest multimedia systems that have sat nav, Android Auto and Apple CarPlay integration.