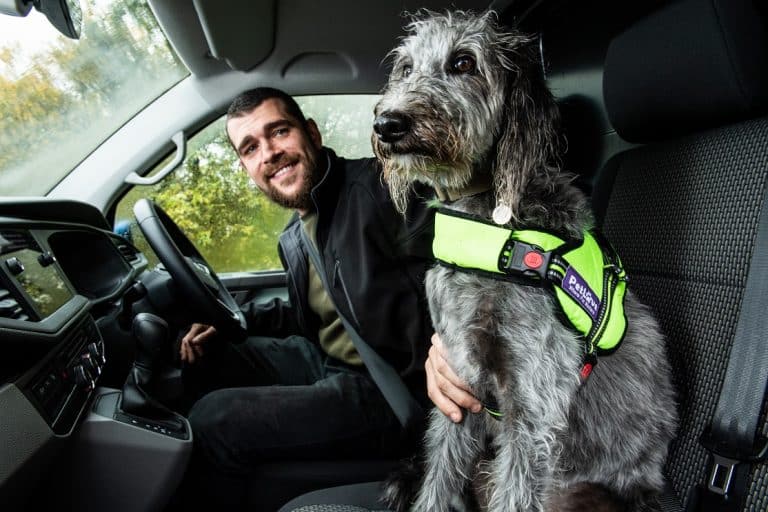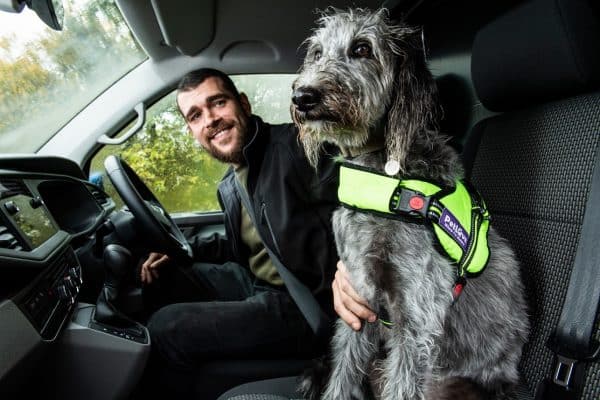 If you are one of the 41% of van drivers who Volkswagen Commercial Vehicles says takes their dog to work, then you might be risking a £5,000 fine.
In research carried out by VW, they say that 29% of van drivers could potentially invalidate their insurance and be hit with a £5,000 fine for not securing safely their dog when driving to work.
The findings highlight that 41% of drivers who have a dog prefer taking them to work rather than leaving them with a dog sitter or home alone.
However, one in three of those drivers admit to not restraining their pet dog securely – and this can lead to driver distractions.
10% of van drivers have had an accident
The Volkswagen Commercial Vehicles research reveals that 10% of van drivers have had an accident when travelling with a dog in their van – or know of someone who has.
The Highway Code clearly states that a dog must be suitably restrained so the pet cannot distract the driver when driving or injure them should the vehicle need to stop quickly.
Currently, drivers can be hit with a £1,000 fine for failing to secure their dog safely and without proper control.
However, should a van driver be accused of careless driving, they are risking nine points on their licence and a £5,000 fine.
There's also a risk of their van insurer invalidating the driver's policy.
Ways to secure a dog in a van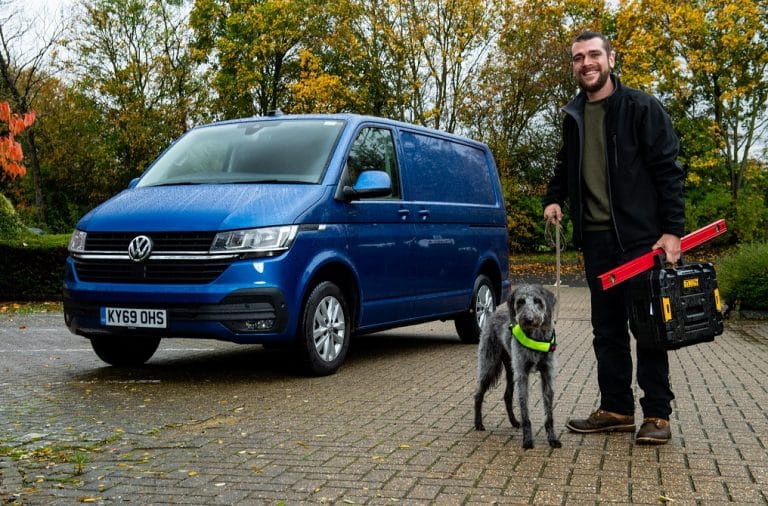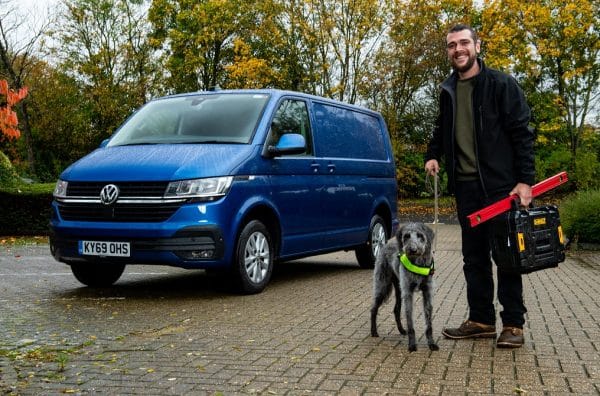 Volkswagen says there are various ways to secure a dog in a van including the use of a dog cage, a pet carrier or a comfortably sized seat-belt harness.
And with demand for dogs at an all-time high, it is being predicted that as more van drivers return to work, they will be taking their faithful companion with them.
The findings also highlight that it is men who are most likely to take a pet to work than women employees, and the areas where this is likely to happen are Northern Ireland and London.
The area where van drivers are least likely to leave their dog at home is East Anglia.
Steps that van drivers can take
Volkswagen Commercial Vehicles says there are some steps that van drivers can take to ensure they comply with the regulations including:
Dogs should be secured using a carrier, a dog cage, a seatbelt harness or placed in the boot behind a dog guard
Make the van an enjoyable place using treats and have water available – never leave a dog alone in a van
Slowly introduce a dog to travelling in a van
Acclimatise your pet to van journeys so start with familiar and slow journeys so they get used to travelling in a positive way.