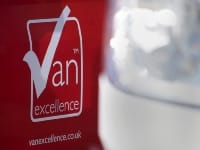 Van Excellence is an initiative to improve the driving standards for organisations that run vans and there are now 100 members.
It's an industry-led scheme to boost van operator compliance and celebrate those van operators who can demonstrate excellence.
The Van Excellence idea is also aimed at representing the best interests of all organisations involved in the UK's van industry.
It's the brainchild of the Freight Transport Association (FTA) and they have just signed their 100th member – Countrywide Farmers.
Major firms sign up to Van Excellence
The scheme was launched in 2010 and some of the country's major firms are among those who have signed up, including Balfour Beatty, Sainsbury's, BT Fleet and Network Rail.
The operations and compliance manager of a Countrywide Farmers, Darren Moor, said: "Accreditation to the Van Excellence scheme demonstrates to our suppliers, customers and business that Countrywide Farmers is committed to delivering a first class service in our transport operations.
"It's also a reflection of our customer service standard and we are proud to be associated with the scheme."
The FTA's head of vans, Mark Cartwright, said: "Having 100 accredited operators is an important statement for the ambitions of excellence.
"The initiative is here to stay as a robust and complete measure of a van operator's attitude towards the safe and efficient, and complying, running of their fleet."
Van Excellence illustrates corporate responsibility
He added that there were still a lot of work to be done but the landmark illustrates that many van operators in the UK are taking their corporate responsibility seriously.
Van Excellence promotes high standards of van operation with members agreeing to abide with an industry code of good practice.
To join the scheme, van operators need to register their interest and they will receive details of the code and they will be audited once they are ready.
Van Excellence membership is open to any operator with vans of 3.5tonnes GVW and membership forms, and more information about their code, can be found at vanexcellence.co.uk.