It's no idle boast from BigChange that their BigWatch telematics offering will 'change the way you work'.
Launched in 2012, BigChange said its mobile apps for transport fleet service operators was going to be one of the most innovative products that had been produced in decades.
Essentially the apps connect the fleets and drivers seamlessly by utilising a portable or fixed touchscreen computer with the aim of creating greater efficiencies.
For many fleet and logistics firms the offering will impress since it incorporates vehicle tracking and also job handling.
Monitoring a fleet in real time, the telematics software is easy to use and historical reports can be pulled up.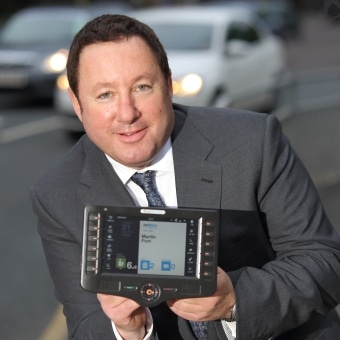 The interface also makes managing a fleet easier and vehicle locations are flagged up, incidents and accidents recorded and routes can be improved.
BigWatch's JobWatch is excellent
However, it's for the firm's JobWatch which seamlessly integrates telematics and tracking into delivering real world benefits that appeals.
This is an out-of-the-box offering at a reasonable monthly price which includes all of the applications as well is vehicle tracking, mobile comms and satnav.
By utilising a cloud-based service, BigWatch uses telematics to revolutionise customer service and help fleet and small businesses change the way they run their business.
The telematics system also eliminates unnecessary paperwork, high telecoms bills as well as the cost of buying and then managing lots of mobile devices.
The people behind BigWatch also launched the extremely successful Masternaut in 2002 before selling it on as a successful concern.
The team has then utilised their telematics experience to develop 'an intuitive, joined-up solution' that now fills a gap in the market.
BigWatch telematics will plan, manage and schedule a workforce
Essentially, and this will be felt almost immediately by small fleets, is that their telematics offering enables a business to plan, manage, track and then schedule their mobile workforce efficiently.
There is no need for paperwork.
The system will, claim BigChange, also boost productivity and the utilisation of the businesses vehicles.
A recent firm to sign-up to the offering is Uxbridge-based Lynx, a family-owned property repair and maintenance firm, who wanted to improve customer service and response times.
They help maintain more than 3,000 properties in the South of England.
The firm's managing director, Chris Moseley, said: "We saw the technology we used was not going to support the levels of growth we are experiencing.
"We had a back office job management system which produced a lot of paper and a separate vehicle tracking system that we were using reactively."
BigWatch is an all-in-one telematics system
They then decided to opt for one system that could manage all aspects of their business that had been fully developed and was not going to cost a fortune.
In turn, they were recommended to use BigWatch because everything was easy to use straight out of the box.
The introduction went smoothly as did the training of the engineering and office teams.
The BigChange JobWatch system utilises everything a firm like Lynx needs such as customer relationship management, service management, job scheduling, health and safety, resource time management, financial features and vehicle tracking, among others.
JobWatch also features intuitive reporting and this includes reports on the levels of customer service being delivered, a driver's behaviour, business productivity and levels of risk management.
Chris says that the new system has done away completely with paper in their head office as well as out in the field and they now invoice instantly when a job is finished.
He added: "Our service levels of productivity have hit new heights."
BigWatch is aimed at small and medium-size business customers
The BigWatch offering is aimed at small and medium-size business customers and it is still in development with future improvements being planned.
There are now more than 100 customers signed up, most of those in the past year, and the firm is going from strength-to-strength.
Indeed, some firms want more from their telematics system and that was the same for North Yorkshire Timber, a leading timber importer.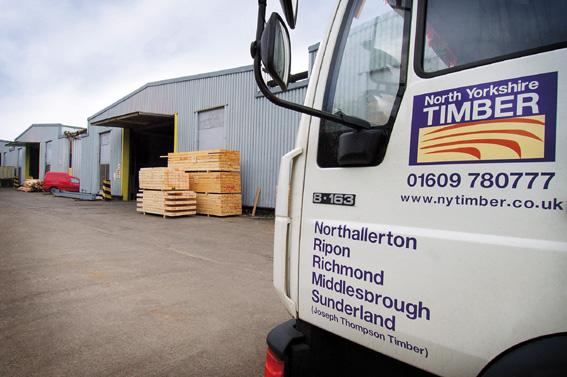 Their distribution manager, Gordon Bache, explains: "We needed more from our software than just a dot on a map."
He added that the firm had spent months looking for a suitable application and were 'blown away' by the BigWatch and JobWatch offering.
There's no doubt that BigWatch is extremely useful and priced to become popular – it helps that it's also easy to use.
BigWatch and JobWatch offers everything in vehicle tracking
It's also easy for employees to use out in the field and the telematics element provides everything a business is looking for in vehicle tracking such as monitoring driver behaviour and incidents and just about every other demand a firm would have.
It goes without saying that the telematics offering is excellent, considering the people behind it created Masternaut but the additional benefits of JobWatch really do impress.
Perhaps the biggest compliment we can pay at commercialvehicle.com to the BigChange offering is that this has immediate real world benefits and it's been designed by people who sat down and carefully thought about what a small business really needs rather than altering a cumbersome telematics offering to suit the market.