When a major global player like Ford announces a telematics option for its vans, known as Ford Telematics, then the industry takes notice.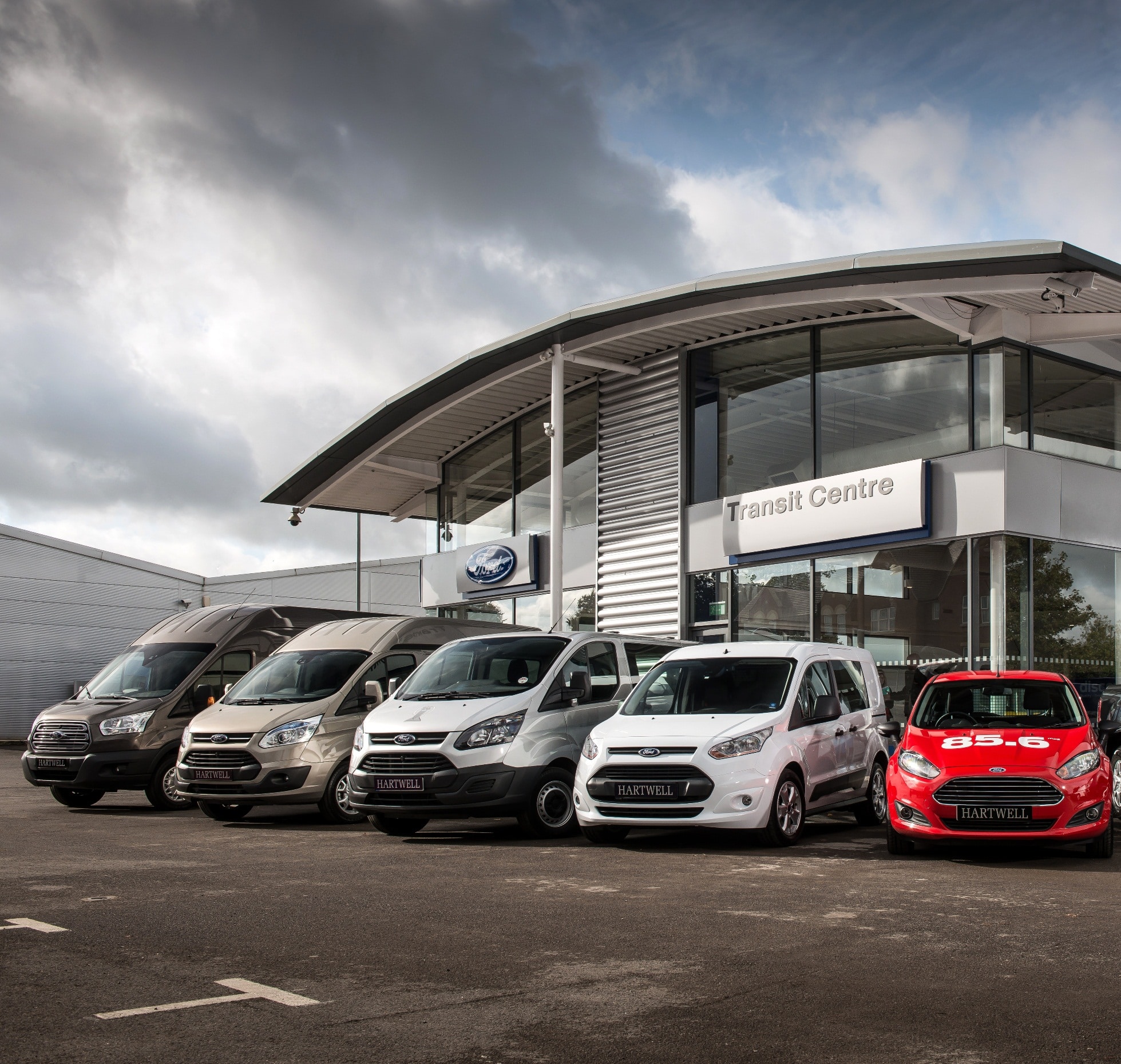 The market for telematics and the tracking of vehicles and drivers is a rapidly growing market so it make sense that Ford offers its own solution.
Indeed, as the UK's most popular van maker, their system will, they claim, reduce a fleet's fuel costs by around 20%.
The Ford system is powered by Telogis and it made its debut at the 2015 CV Show and it's now available as a dealer installed option via the firm's Transit Centres.
But is it worth it?
Ford Telematics will be convenient and effective
Essentially, the Ford Telematics offering is similar to many of their competitors and many people opting to use it will be taken with the convenience of having a Ford product within a Ford van.
This is not a new partnership; Telogis already supplies telematics for the firm's North American market and now its European customers will benefit too.
The main aim, the firm says, is that Ford Telematics will enable its commercial customers run a fleet of vehicles that are greener, safer and more efficient.
Known in the US as 'Ford Crew Chief', the system is scalable and offers a range of functions including vehicle/driver location, driver and vehicle performance and an impressive range of vehicle diagnostic tools too.
Ford's product development manager, Bill Frykman, says the Telogis system has been a huge success with customers in North America which makes then a trusted partner and the only choice when it came to offering telematics for Fords in Europe.
Ford Telematics is installed by Ford dealers
The new system actually made its debut at the Hanover Commercial Vehicle Show last year and it will be under warranty and service guarantee through Ford dealers.
There's a lot to like with the Ford offering, for many people it has become the industry standard for telematics in North America.
Using real-time data, Ford Telematics delivers a wide range of actionable business information to enable a fleet manager to operate the vehicles in a more efficient way.
One added attraction to its scalability, it is ideal for small and large fleets, is that the Telogis system can also seamlessly integrate with a firm's current technology.
Another reason for the adaption by Ford of this system is that it easy and quick to learn and effectively uses the benefits of cloud computing.
Reduce fuel and labour costs with Ford Telematics
Another stated aim of Ford Telematics is that it will reduce fuel and labour costs by reducing total mileage and idling time whilst still getting the same amount of work done.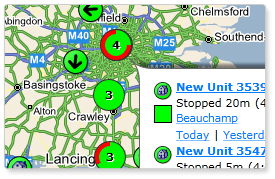 If you run a large fleet of vans, then the system provides excellent detailed mapping which enables a fleet manager to see the entire fleet, and where they are, on one screen.
It's then easy to drill down to see where a single vehicle is and what it is doing.
There's also the option to adapt the system to be used on an Android or iOS system so that fleet managers can still manage the vehicles safely whilst out on the road.
As with other telematics systems, the offering from Ford Telematics allows for real-time alerts so that the manager is notified of violations including speeding and of breaking a geo-fence boundary, for instance.
Ford Telematics has an extensive reporting suite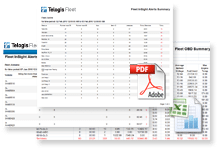 The reporting suite is extensive and in-depth and owners and managers can find out details of a vehicle's idling time, hard swerving, oil and fuel levels, engine data, hard braking, maintenance issues and speeding problems.
These reports can be broken down by fleet, driver, vehicle and by team, if necessary.
They are also easy to read and can be printed off or saved as PDFs and emailed to recipients.
However, while the real-time weather data can prove useful for some, other clients will think they don't need warnings of incoming hurricanes or tropical rain storms!
There's a lot to like about Ford Telematics and the system also takes into account the potential to develop it further including the need for incorporating fuel card records, for instance.
Identify fraudulent fuel card activity
This ability to run reports that identify suspicious transactions on a company's fuel card could save a firm a lot of money.
The Telogis system also flags up its ability to use APIs – for many potential customers who don't appreciate it this means it is able to seamlessly integrate with another enterprise solution.
An API is simply an open architecture for software so that, if necessary, a firm can add payroll details, insurance and supply chain information to their telematics system.
When Ford Telematics was announced, we carried a news piece at commercialvehicle.com and we inspected it at the 2015 Commercial Vehicle Show.
There's no doubt that it is a powerful tool that enables the effective managing of vehicles and, ultimately, will encourage safer driving on our roads.
Ford Telematics has extensive data capture
We were taken with the secure data provided which highlights the need for oil changes, safety belt usage and other potentially costly issues such as water contamination of the fuel tank.
We also like the fact the tyre pressures were monitored and the system could give the status of the airbags.
As a combined offering, Ford Telematics will impress because a business owner can see how their Ford vehicle is performing and what their field staff are actually doing and it's all on one screen.
It's this visibility that will help make the system a success because it will enable a business to be more productive and efficient with a system that will be indispensable.
Ford says that when firms have tested their system in the real world, they have improved their driving routes and vehicle use to report fuel savings of around 20%.
Improve driver safety with Ford Telematics
In addition, as with many other Telematics offerings, driving behaviours also improve which means driver safety is greater too and a vehicle's durability improves.
Many firms will benefit from the reports that interrogates a driver's behaviour to see whether they require extra training – and keep a record of it for future use.
With an increasingly crowded market for tracking and telematics systems for vans, the Ford Telematics offering is not only impressive but, as we highlighted earlier, it also offers the comfort of having the Blue Oval backing it and endorsing its effectiveness.