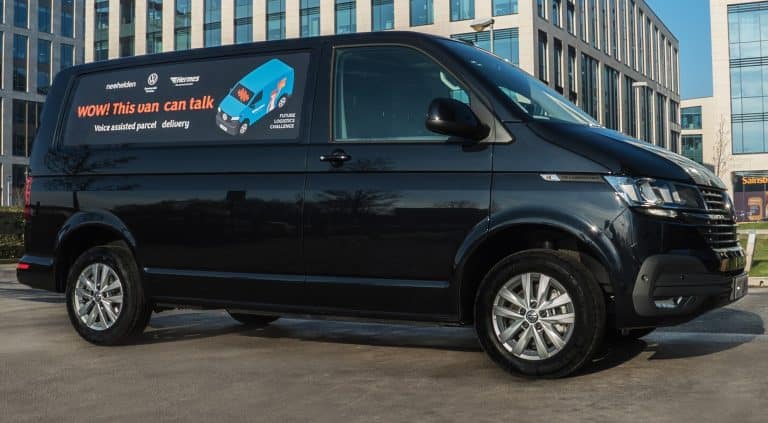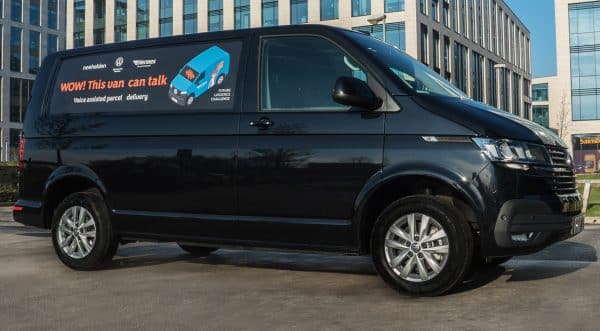 Volkswagen Commercial Vehicles has teamed-up with delivery firm Hermes to unveil a new voice assist system that will optimise the delivery of parcels.
The trial of the app 'Neo' is taking place in east London and the new assistant system can be operated using either a touchscreen or by voice control.
The aim is to offer the delivery driver relevant information on what their next delivery is in both visual and spoken formats.
Voice assist app being adapted
The trial will see the voice assist app being adapted to meet the challenges that a parcel delivery business has.
The new system will be also linked to the delivery firm's current IT system including databases, infotainment screens and management systems.
Essentially, the new app is easy to use and will tell the driver what is coming up next during their round.
All of the orders will be displayed in a list and the driver can select the next delivery by voice command or by touch.
Relevant details about their next delivery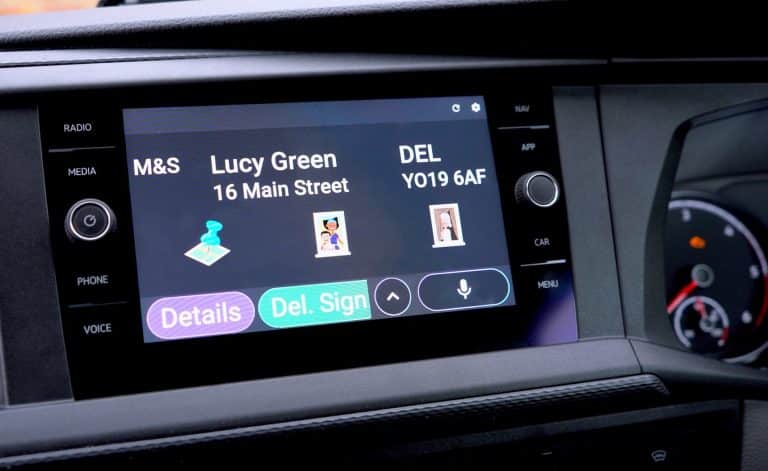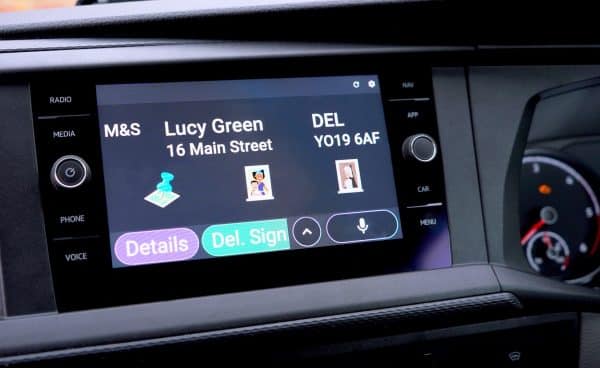 Alternatively, the system will read out the relevant details about their next delivery including the address, the recipient's name as well as the type of delivery.
Also, for the parcel delivery driver there will be information about where the recipient would like their parcels to be left should they not be in.
The head of innovation at Hermes UK, Lynsey Aston, said: "Our 27,000 couriers deliver ever-increasing volumes, and the pandemic has seen the volumes soar to more than 630 million parcels.
"We have grown our teams and network so anything that helps support couriers to deliver more efficiently and safely is important."
Voice-based app for couriers and delivery drivers
Volkswagen says it began working on the voice-based app for couriers and delivery drivers because Germany has also seen a massive rise in parcel numbers.
They say it has been a record year for the parcel and courier service in Germany with more than four billion parcels being delivered around the country.
And with growing numbers of delivery firms looking at innovations such as a voice-based app to help optimise their service means it makes sense for VW to get involved.
The aim for Volkswagen is that delivery vehicles will be optimised in future with innovative services such as this to make deliveries easier.
The system will be tested by various drivers in greater London on their real delivery rounds to put the innovative app to the test.