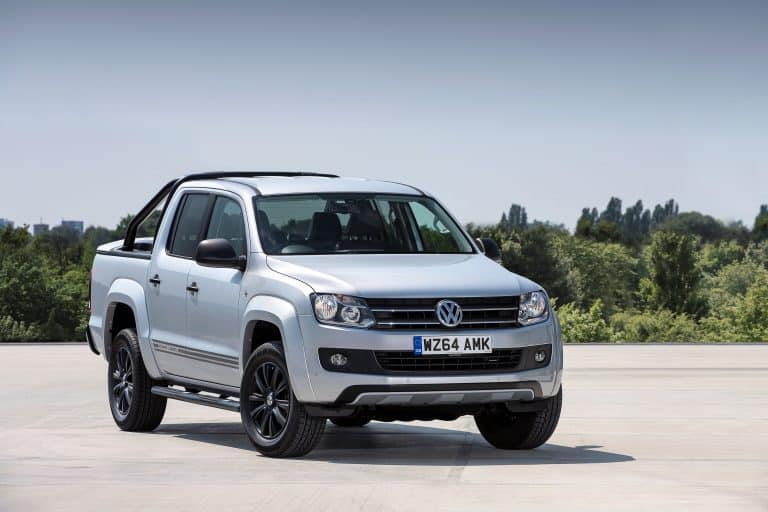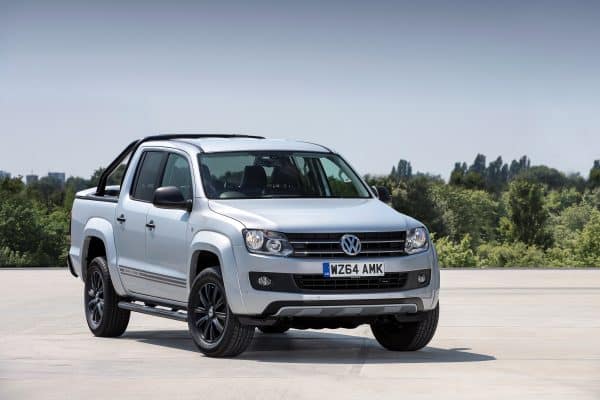 This is the limited special edition of the VW Amarok Dark Label which is on sale from 22 September.
Volkswagen Commercial Vehicles has given its pick-up a striking new edge which matches the vehicle's solid design and style admirably.
Some new styling features help to make the VW Amarok Dark Label one of the most striking pick-ups to be seen on the UK's roads and this includes the 18 inch black finished alloy wheels, extended wheel arches and an underride guard that sits beneath the front bumper.
VW Amarok Dark Label is a special edition pick-up
There's also darkened tail lights, matt black side bars, as well as dark tinted windows.
But it's not just on the exterior that the improvements have been made.
The pick-up comes with Volkswagen's top performing 2.0 litre BiTDI 180PS engine which is their top of the range unit which can produce 420Nm of torque and a towing capacity of 3,200 kg.
The Dark Label is being offered with a choice of eight speed automatic gearbox or six speed manual version.
Performance and style in the Dark Label
The cabin has also been given a striking makeover with the Dark Label coming with anthracite upholstery and exclusive branding with a multifunctional steering wheel, heated seats, satnav and Bluetooth connectivity.
Standard kit also includes electric windows, heated wing mirrors and additional door dust seals.
The load area has also been treated with a special UV resistant coating to help finish off a striking vehicle.
Get the Volkswagen Amarok now
The VW Amarok Dark Label comes in a choice of three colours: natural grey, reflex silver and deep black.
And if those additions weren't enough, the Dark Label can also be personalised with specially made accessories including granite seats and body protection, door handles, roof-mounted bar lights and a hard tonneau cover.
Anyone interested in the VW Amarok Dark Label should be aware that there will only be 300 of them available – 50 with manual gearbox while 250 will be automatic.