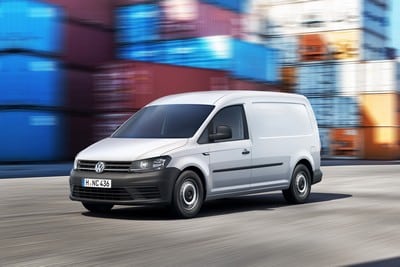 It has proven to be one of the most popular small vans made by Volkswagen and the new VW Caddy Maxi has made its international debut at the Geneva motor show.
VW has sold 1.5 million units of the award-winning small van around the world in the 11 years of production.
However, a third of these were the impressive people carriers, the VW Caddy Maxi Life – and the new version is also available in this popular trim.
VW Caddy Maxi will impress
The new VW Caddy Maxi panel van has a payload, including the driver, of up to 1,000kg.
Owners will find that the new van comes with state-of-the-art technology and engines that are EU6 compliant.
There's a choice of three TDI diesel units which have 2.0 litre engines with four cylinders with power outputs of 75PS, 102PS, and a range topping 150PS
It goes without saying that there are a lot of new comfort features and safety equipment for the driver and the van's occupants.
City emergency braking for the new VW Caddy Maxi
These include 'city emergency braking' which will operate should the driver fail to see an obstacle when travelling below 19 mph. The idea is that the system will prevent low speed collisions.
The braking system uses the van's 'Front assist' monitoring system but that's not all – since nearly a fifth of all accidents which incur injuries involve the vehicle having a collision with more than one obstacle it will see the van take action to prevent more than one collision.
The idea behind the 'multi-collision brake system' for the new VW Caddy Maxi is that the van will initiate braking automatically if the driver appears to be no longer taking action.
Driver monitoring is also key for the driver alert system which will monitor their behaviour and recommend a break when necessary.
Safety features for the VW Caddy Maxi
There's also a range of side and curtain airbags in the VW Caddy Maxi and the option of a heated windscreen.
Other options for the van include adaptive cruise control for which the monitoring system will keep a safe distance from the vehicle in front and will slow down automatically if it detects a traffic queue ahead.
Some owners may also find the option of a reversing camera is useful and there's also a park assist system which will enable the van to parallel park automatically.
The new VW Caddy Maxi is launched in Germany in June and will arrive in the UK later this year – there are no prices or specifications for the van but expect an announcement shortly.