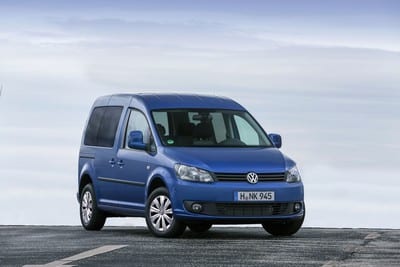 The highly versatile VW Caddy has picked up a major award to reflect its growing popularity with a wide range of impressed owners and fleets.
The Caddy has now been hailed as the 'Small Van of the Year' by the Association of Car Fleet Operators (ACFO).
Members of the organisation have daily experience and expertise of running fleets which means their award is highly respected throughout the industry.
The VW Caddy is 'Small Van of the Year'
The VW Caddy is already popular because it offers a high level of build quality, as owners would expect from Volkswagen, and it delivers on many levels.
Indeed, the Caddy scored very highly in the commercialvehicle.com review with its impressive range of body styles, engine options and trim levels.
It is also, which is increasingly crucial too many businesses, affordable to run.
VW Caddy is a great entry point for VW vans
For many firms, the Caddy is an ideal entry to the firm's light commercial vehicle range and many who do decide to go down the VW van route will stick with the firm and buy more vehicles.
VW's head of fleet, Chris Black, said: "We are delighted to win as this is voted for by fleet decision-makers.
"We continue to go from strength-to-strength with a specialist van centre network and high-quality products. Our experts provide knowledge and sales expertise while our technicians deliver high standards of care."
ACFO was set up 40 years ago with the aim of helping fleet decision-makers be more efficient and effective in their operations and it now incorporates most of the country's major fleets and lots of members from small and medium-sized firms.
This is the tenth award picked up this year by the VW Caddy and more details about the van, as well as the other VW vans, is available from the Volkswagen's vans website.