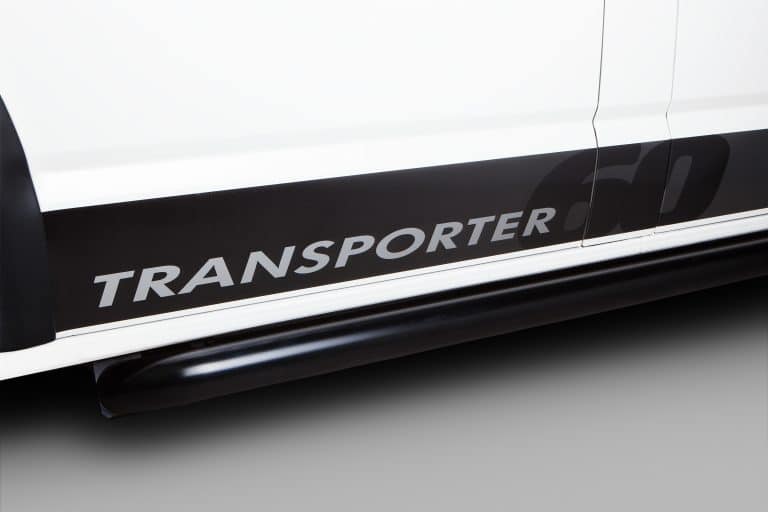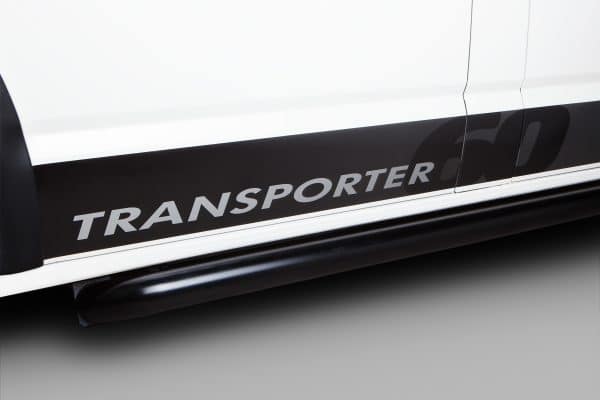 To help celebrate an incredible 60 years of sales, the VW Transporter comes with a special 'Anniversary Pack' of extra equipment to mark the occasion.
The new package contains exclusive and eye-catching add-ons to enable T5 Transporter owners to personalise their van and make it stand out from the crowd.
The additions also offer style, protection and practicality.
VW Transporter reaches 60 successful years milestone
Accessories for the VW Transporter include LED running lights (on some models), special Transporter 60 exterior decals and specially embroidered waterproof seat covers.
Available from Volkswagen Van Centres, the pack also includes special chrome accent mirror caps, grille and side indicators as well as a chrome tail guard cover.
A spokesman for Volkswagen said: "Today's much-loved Volkswagen vans are only the latest step in a 60-year journey that started with one clever idea.
"While the Transporter has evolved dramatically during that time – through five generations – the philosophy and vision that created the original still holds true."
Get the VW Transporter 60 Anniversary Pack
The new pack comes after a Transporter Sportline special edition was launched in July which was also packed with extras which included a rear parking camera and 18 inch alloy wheels.
Called the VW Transporter Sportline 60, it's replaced the firm's previous Sportline edition to become one of the most stylish T5's put on sale.
Since its launch in UK 1954, the VW Transporter has been a success having sold more than 300,000 units, including 18,350 in 2013 alone.
The VW Transporter 60 Anniversary Pack goes on sale from 22 September with a premium of £609, including VAT, with the first 250 customers ordering the accessory pack receiving a limited edition book that celebrates the van's 60 years of popularity in the UK.
For more details of the VW Transporter 60 accessories range visit the firm's van website.