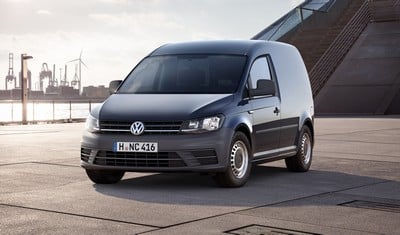 The increasing popularity of VW vans in the UK has been underlined with news that the firm saw sales rocket by 15% in January.
The range of vans are also proving popular around Germany, sales grew by 4.8% there and around 3% in Western Europe in total.
Among the most popular VW vans are the T5, the VW Caddy and Crafter as well as the VW Amarok pick-up.
VW vans enjoys higher sales around the world
The firm has sold 30,600 vehicles around the world in January though sales in Eastern European and South America have fallen due to difficult economic conditions.
In addition, two of their fastest growing markets are in Spain, sales grew by 12% in January, and in Turkey, where VW vans sold 16% more vehicles.
There are a range of excellent finance deals available for VW vans and for many people the vans are among the best that money can buy.
Performance and solid build in VW vans
Here at commercialvehicle.com we found that the VW Amarok is a quality product that gave the market a decent alternative to the usual pick-ups available.
The Amarok is growing in popularity and we are seeing increasing numbers of them on the UK's roads.
However, our team's praise was reserved for the VW Caddy and the VW Crafter which we said were excellent additions to the van market.
The VW Caddy in particular is still one of the best handling small vans available thanks to its solid build and is reliable and cheap to run.
Commercialvehicle.com praised VW vans
We also reserved praise for the VW Crafter which is the firm's largest van but it's also the best that they make.
Available in a range of models the VW Crafter is impressive to drive and comfortable over long distances.
As the UK's economy picks up, expect more news of improving sales for VW vans.