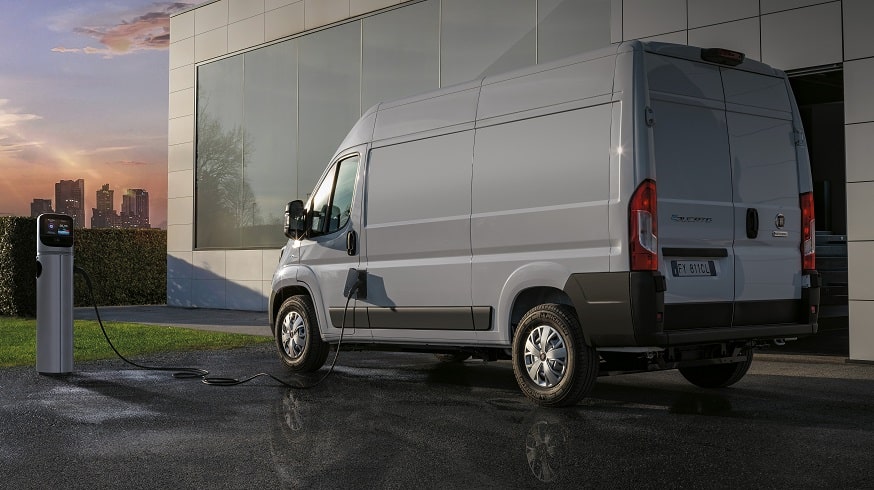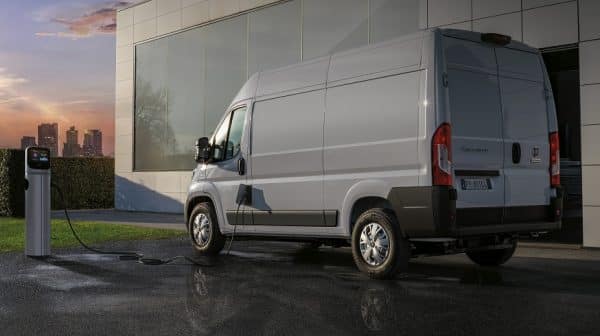 According to research from Fiat Professional, the UK's 'white van man' is thinking of going green.
That's because one-in-three van drivers say they are considering switching to electric vans.
Also, 20% of drivers say they are thinking of ditching their favourite fry-up for a meat-free diet.
The survey from Fiat Professional of 500 van drivers also shows that 90% of them think it is crucial that everyone should be as environmentally friendly as possible.
Van drivers 'offended' by aggressive driving suggestions
The survey also aims to put several myths to bed, with two-thirds of van drivers confessing that they are offended by suggestions they are aggressive on the road.
Drivers also say they are annoyed with suggestions that the interior of their van is a health and safety hazard, with 77% saying they take pride in making sure their van is tidy and clean.
And 66% of drivers say they are fed-up with a belief that van drivers exist on an unhealthy diet.
The survey also found that drivers are likely to be listening to Radio 2 or Radio 1 while on the move.
Fiat e-Ducato electric van
The survey was carried out to coincide with the launch of the Fiat e-Ducato electric van which offers a range of up to 192 miles.
That's nearly four times the average distance being driven by van drivers in the UK every day.
Fiat Professional's Richard Chamberlain said: "It's a myth that drivers are tailgaters, and they take no pride in the environment or their vehicle.
"Caring about our planet is important and the growth in electric car popularity has been well publicised, and it appears that many drivers are proud of their van and are looking to make a switch to emissions-free motoring."
"Electric vans offer benefits and are environmentally-friendly and exempt from ULEZ and congestion charges."
Delivery firms using zero-emission vehicles
The survey's findings also coincide with the poll carried out by Fiat which reveals that 75% of consumers are interested in delivery firms using zero-emission vehicles.
The results also show that 75% want firms to focus on reducing their carbon footprint.
Mr Chamberlain added: "Transport is changing and not just for those behind the wheel of a van who want an environmentally-friendly way of getting from A to B.
"The way we buy goods has changed over the past 12 months as e-commerce becomes an important part of consumer behaviour.
"Whether we get our groceries dropped off or a new electrical device, you want to know it is being delivered by a company that is being as eco-conscious as possible."