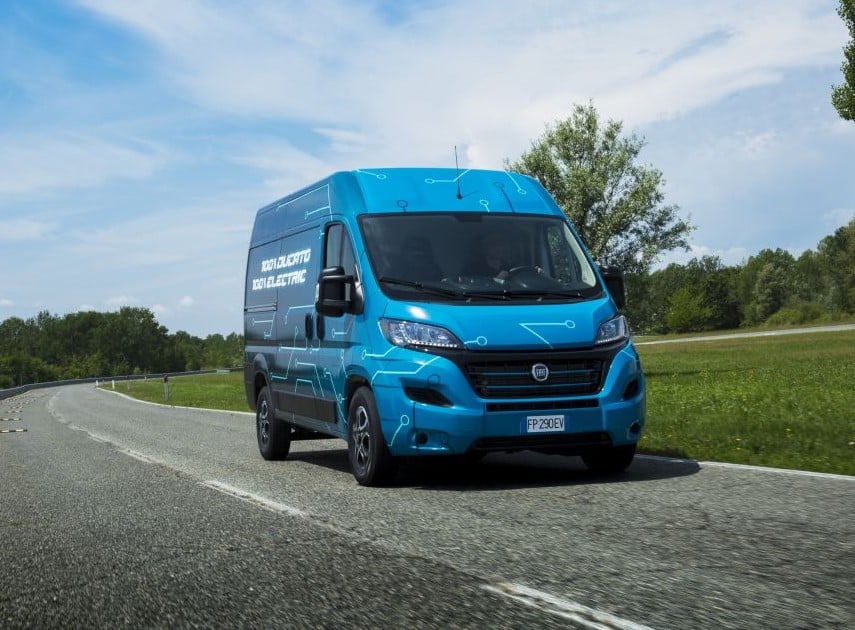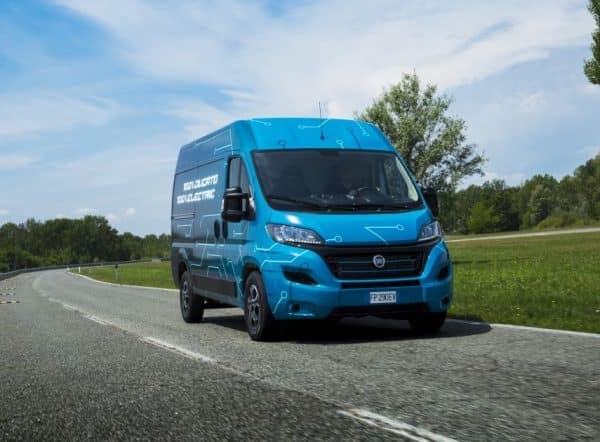 The all-electric Fiat e-Ducato is the firm's first foray into 100% electric commercial vehicles and will offer an impressive range for users.
According to WLTP figures, the large LCV will offer a range of between 99 miles and 192 miles.
It is also congestion charge and ULEZ-exempt, which makes it a sound choice for businesses in suburban and urban environments.
The e-Ducato has two battery choices, either 47 kWh or 79 kWh.
The 75 kWh battery is mated with a 90 kW motor to deliver a range of up to 120 miles with torque of 280Nm.
Fiat e-Ducato's top speed is 62mph
The Fiat e-Ducato's top speed is 62mph, and it has a 0 to 30 mph time of less than six seconds.
The recharging time for the battery to be fully charged is two hours and 25 minutes.
The 47 kWh battery is available with DC or AC charging capabilities.
For those who want range of up to 192 miles, then the 79 kWh battery is paired to the same 90 kW motor.
This battery takes around four hours to charge from empty to 100% and has the same DC or AC charging capabilities.
Electrification of the Ducato van range
The electrification of the Ducato van range means they're still offering the best in class payload of 1,950 kg, with cargo volumes of between 10 cubic metres and 17 cubic metres.
The all-electric range is also boosted with regenerative braking with the van storing energy when it is driven downhill.
There are three driving modes available with the 'Normal' offering the best balance between economy and performance.
The e-Ducato will manage acceleration
When in 'Eco' mode, the e-Ducato will manage acceleration, deactivate air-conditioning and reduce energy consumption to boost the mileage range.
For those who have a full load, then 'Power' mode will ensure you reach your destination.
There's also a new, fourth mode, it's called 'Turtle', which will be activated should the battery reach close to 0%.
The mode will also alert the driver and reduce performance by activating the specific driving mode when required.
There are two trim levels for the Fiat e-Ducato – the standard and e-Tecnico and the choice of either panel van, passenger van or chassis cab.