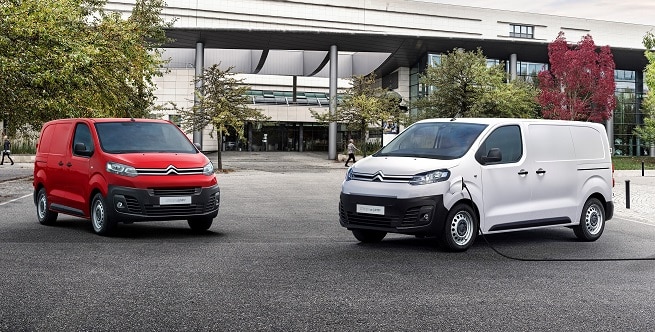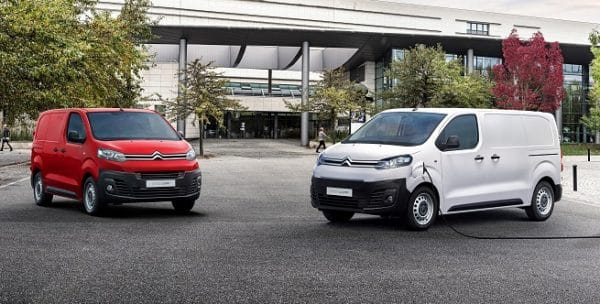 The latest all-electric van to be unveiled in recent weeks is the impressive Citroen e-Dispatch which is now available to order.
There are now six all-electric models in Citroen's vehicle line-up and the firm promises that every model in it van range will have an electrified option before the end of next year.
The new e-Dispatch has been designed to suit all business needs and is available in three lengths.
The firm says their new battery-powered offering delivers the same advantages as their conventionally powered Dispatch vans with payloads of up to 1,262 kg and load volumes up to 6.6 cubic metres.
Citroen e-Dispatch has two battery-powered operating ranges
For those interested in electrically powered vans, the Citroen e-Dispatch has two battery-powered operating ranges available which are either 148 miles or 211 miles.
This means the e-Dispatch will give business users the opportunity to work in urban areas with zero emissions and, when necessary, and take longer journeys.
The driving experience for the new all-electric offering is smooth and silent and prices start at £25,053, excluding VAT – but after the government plug-in grant has been added.
Citroen says the first deliveries of its e-Dispatch will begin later this year.
Trims for the Citroen e-Dispatch
Trims for the Citroen e-Dispatch include the entry-level 'X' version, which includes heated door mirrors, rear doors opening 180° and an electric parking brake. There's also air conditioning, Citroen's emergency assist function, cruise control and DAB radio.
The Enterprise trim offers versatility with rear parking sensors, automatic headlights and a 7-inch colour touchscreen with smartphone connectivity. There's also a fold-out seat and a fold-down writing table.
The Driver trim offers active safety brake, front parking sensors and driver attention alert. The spec also includes lane departure warning, a rear parking camera, blind spot monitoring and Citroen's satnav with voice recognition.
Of the batteries, the 50 kWh battery delivers the range of 148 miles, while the 75 kWh battery, delivers 211 miles. The warranty period for each battery is four years or 100,000 miles.
Charging of the Citroen e-Dispatch
Charging of the Citroen e-Dispatch can be done at home or at the place of work using a Mode 2 cable or there's the option of public and private accelerating charging, which needs a wall box to be fitted.
Citroen also offers superfast charging so the 50 kWh battery can be recharged to 80% of its capacity in just 30 minutes.