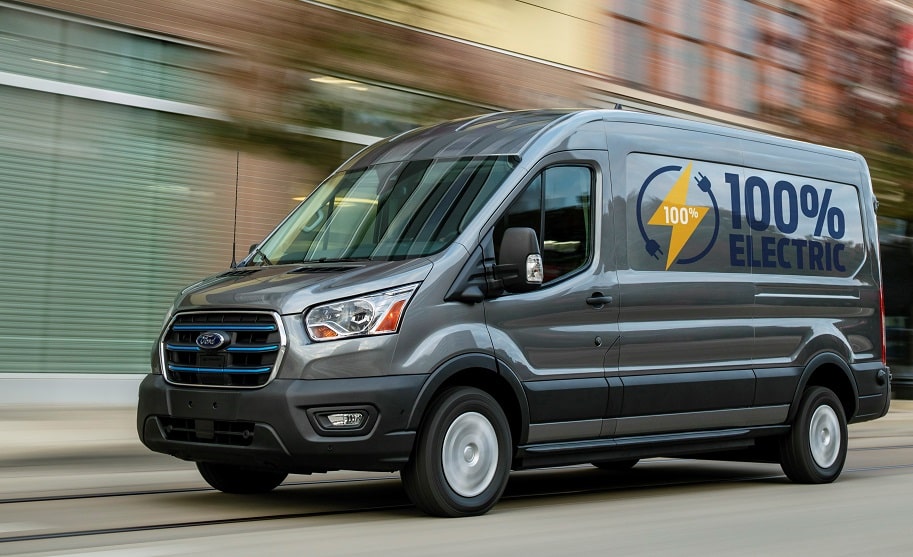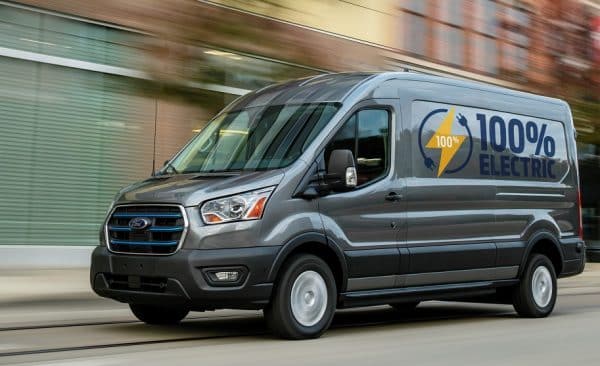 This is the long-awaited electrified version of the Ford Transit – the E-Transit – and it is packed with 'next level' technology.
The Ford E-Transit has a WLTP range of 217 miles, which is three times the distance most van drivers in Europe are driving every day.
Ford also promises that maintenance expenses will be lower and there could be a 40% saving in ownership costs when compared to owning a diesel-powered Transit.
The E-Transit also comes with a one-year unlimited mileage service interval, which the Blue Oval says is an industry first.
The new E-Transit
Ford says that the new E-Transit will offer enhanced productivity, and this is not just down to the all-electric powertrain.
There will also be various bins, racks and accessories that potential owners can access to customise their E-Transit.
The move to develop an electrified Ford Transit is a reflection of the growing number of cities looking to introduce emission-free zones.
For example, London's Ultra Low Emission Zone (Ulez) has had a big impact on van owners and businesses there.
Ford E-Transit battery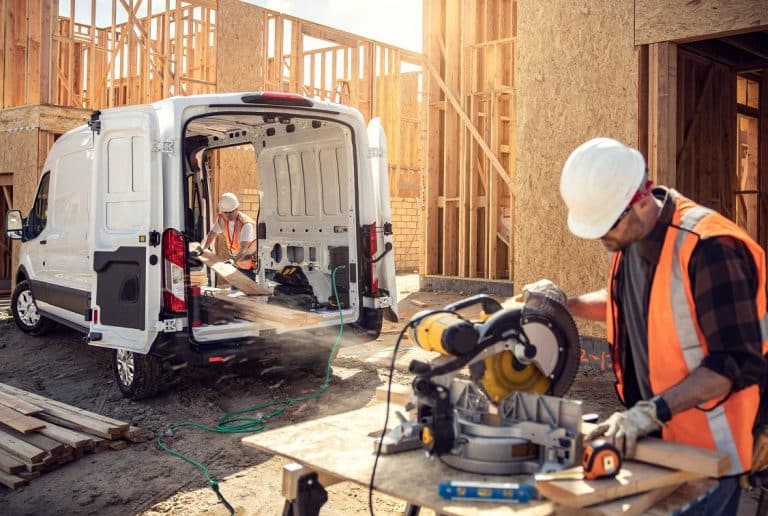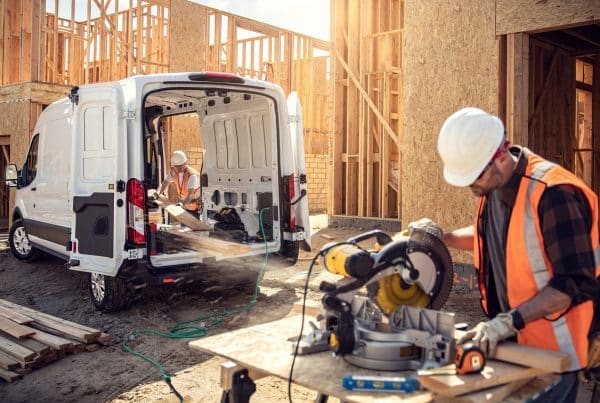 The Ford E-Transit battery is a 67kWh offering that can be recharged in just 34 minutes using a fast-charger.
There's also an 11.3kWh charger added to the van's equipment list that will take eight hours to charge using a domestic supply.
Ford also highlights that there's the option of their Pro Power Onboard system which will enable customers to use the E-Transit as a power source so they can power electric tools on a work site.
The new van will have a 1,616kg payload, and this is 1,967kg for the chassis cab version.
Electric motor delivers 269 PS
The battery powers an electric motor to deliver 269 PS with torque of 430Nm.
Ford says that this will be the most powerful electric motor of any all-electric cargo van being sold in Europe.
The new offering will be rear-wheel drive to increase traction when the van is fully loaded.
Until its appearance in 2022, the Ford E-Transit will be undergoing extensive fleet trials with customers in various European countries from next year.
Until then, enjoy this promotional E-Transit video: