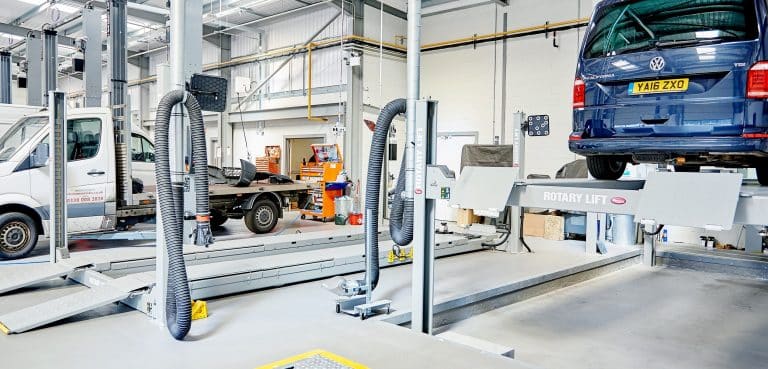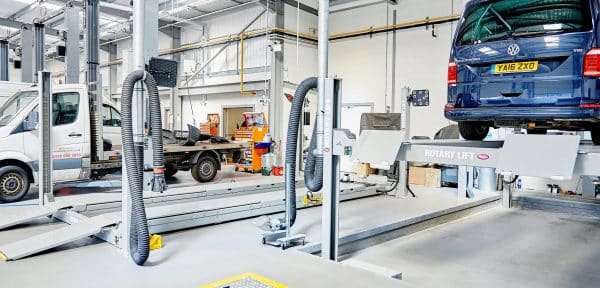 For those businesses with VW vans that are aged between three and six years, there's a new 'All-in' aftercare offering from Volkswagen Commercial Vehicles.
The firm says this will bring peace of mind and offers two services, two MOTs, two years of roadside assistance and two years of warranty.
It's the first of its kind and will combine a range of services in a single package.
Businesses will pay for the aftercare offering either as a one-off payment, or in 24 monthly instalments.
Complete care package
This means that customers will have a complete care package to cover their future repair and servicing costs.
For those who want to pay in instalments, they will enjoy savings of around £1,558 over the two years of the schedule.
The offering also includes the capability to book MOTs and services for a single visit to help with minimising van downtime.
There's also a free eligibility check from a technician to start with which includes a major and one minor service.
Roadside assistance will cover the van in Europe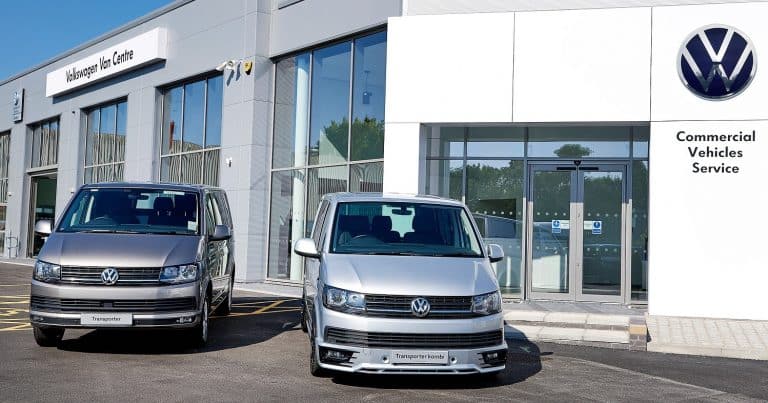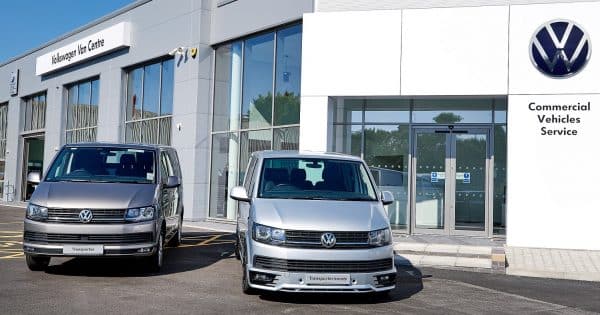 The roadside assistance will cover the van in Europe and the UK and also cover the driver for alternative travel, repatriation or hotel accommodation – for up to seven passengers – if required.
Volkswagen says that under the scheme, only genuine parts and their diagnostic equipment will be used.
The work will be completed by trained technicians.
The monthly cost for the all-in aftercare plan is £34.97 per month or, as a one-off payment, the cost is £839.30.
Volkswagen Commercial Vehicles highlights that electric vans, those with engines of more than 2.0-litres and vans that have clocked up more than 100,000 miles are not eligible for the aftercare offering.
'All-in aftercare is a unique offering for customers'
The firm's head of after sales, David Hanna, said: "All-in is a unique offering for customers, whether sole traders, fleet managers or small-business owners, with complete peace of mind for vehicle maintenance.
"The monthly payments option will enable owners to plan finances and allow them more time to focus on work, and it's part of our 'Working with you' promise to keep vans on the road longer and minimise costly downtime."
For more information about the All-in scheme, contact your nearest Volkswagen Van Centre or the firm's website.