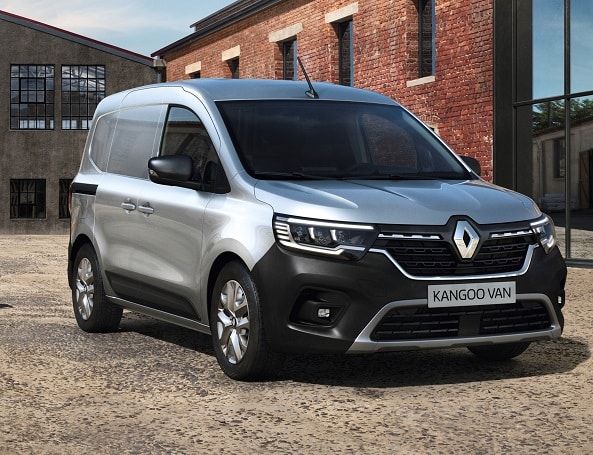 This is the all-new Renault Kangoo and it's an impressive offering from the van maker.
The latest model has a new interior and exterior design, as well as an improved infotainment system.
Renault also highlights that the driver assistance systems have also been boosted.
The new Kangoo still delivers versatility and practicality but with an upmarket feel.
Indeed, Renault claims that the all-new Kangoo will help to revolutionise its segment with an upmarket offering that will create lots of interest.
However, the Kangoo is up against the Volkswagen Caddy and also the Ford Transit Connect in a competitive segment.
New Renault Kangoo Z.E.
The new Renault Kangoo Z.E. also offers a 100% electric version which is ideal for business users so they get to enjoy zero tailpipe emissions.
Renault says that it is the best-selling electric LCV in Europe with more than 50,000 units being sold.
The environmentally-friendly van is a sound choice for urban work.
The current model has near-90 miles range and industry experts believe that the new Kangoo will deliver a dramatically higher figure than that.
It's also distinguishable from the standard Kangoo with its redesigned front end which features an elegant chrome line with sculpted sides.
Offers a car-like experience with a new dashboard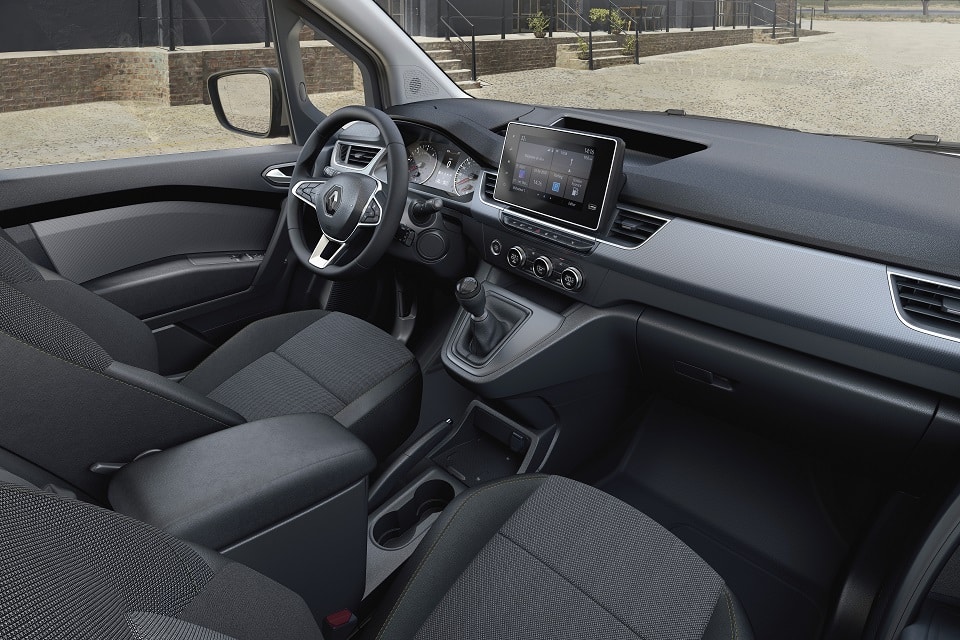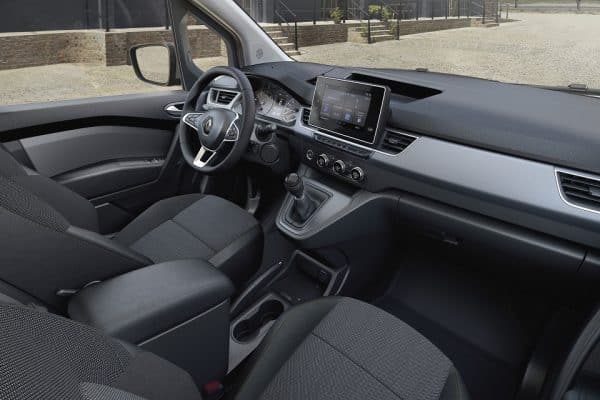 Both models have a new interior that offers a car-like experience with a new dashboard and more cabin storage spaces.
There's no doubt that Renault will be using parts that are familiar from their car range, plus the technology, including the infotainment system, will be much better than the current Kangoo offering.
The front seats have also been redesigned for the Kangoo, so they are more durable comfortable.
Safety and convenience have also been improved with new driving aids, including a rear view digital interior mirror.
This is a good idea for those who may have the bulkhead obscuring the driver's rear view vision so the Kangoo uses a camera placed at the back to deliver a clear image for the interior mirror.
The new generation comes in a choice of two lengths – it's slightly longer than the old model – and there is a larger volume for loads.
Renault says it will reveal more details – and the prices as well as the engines – about the all-new Renault Kangoo which will be available in showrooms early next year.