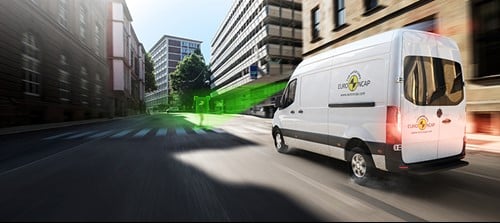 The new safety ratings for commercial vans from Euro NCAP have revealed an alarming lack of safety equipment.
The safety organisation is now urging van makers to address the lack of driver assistance equipment in their vans.
They highlight that many safety features that are fitted as standard on passenger cars are usually options on vans.
They also warn that some commercial vans, which are technically the same vehicle with a different badge on the nose, also offer different levels of safety kit.
How poorly commercial vehicles were equipped
Michiel van Ratingen, Euro NCAP's Secretary General, said they were struck by how poorly commercial vehicles were equipped with safety equipment.
He added: "Technology that's often standard on a passenger car is, almost without exception, an option for vans.
"Not only is there a huge lack of clarity about what is available in various countries, but also the functionalities of the systems."
One issue raised by the van testing process was that Euro NCAP could not get the vans they wanted to test.
Opt for a well-equipped van for testing
Instead, they had to opt for a well-equipped van for testing which are unlikely to be the vehicles driven by fleets and businesses.
Mr van Ratingen said: "There are a few vans, in all probability, on the road that will be as well-equipped as those we tested.
"Van manufacturers need to start taking the sector's safety more seriously and fleet buyers should begin insisting on choosing safety equipment to provide better protection for all road users and their drivers."
Euro NCAP has revealed that 14 commercial vans have qualified for an award under their new van testing criteria that prioritises driver assistance and crash avoidance systems.
They tested 19 vans that account for 98% of van sales in Europe.
Vans awarded gold for their safety levels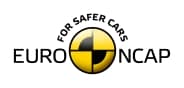 Of these tests, the commercial vans that were awarded gold for their safety levels were the Ford Transit, the Mercedes-Benz Vito and the VW Transporter.
The silver Euro NCAP award winners were the Ford Transit Custom, the Mercedes-Benz Sprinter, the Peugeot Expert, the VW Crafter and the Vauxhall Vivaro.
The vans that were given the bronze award include the Peugeot Boxer, the Iveco Daily, the Toyota Proace and the Fiat Ducato.
According to Euro NCAP, the vans that are not recommended because of their lack of safety systems include the Renault Master and Trafic, the Nissan NV400, the Vauxhall Movano and the Fiat Talento.