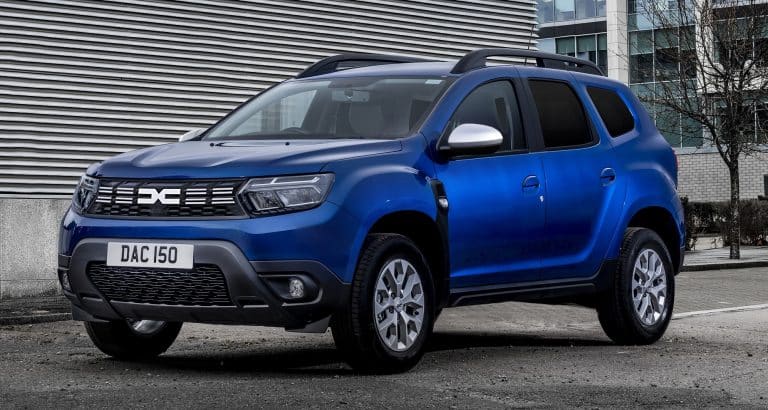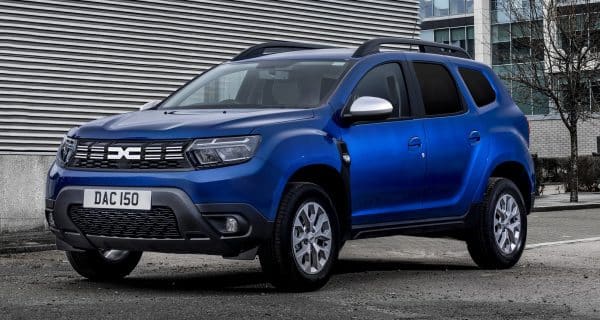 It may not be the first name that trips off the tongue for a work vehicle, but the Dacia Duster Commercial has been boosted to attract more businesses.
Dacia says that its offering is ideal for those who want a robust, quality vehicle that offers great value for money.
There's a new visual identity with various external design tweaks from the version it replaces.
The vehicle is based on the Dacia Duster SUV and offers a payload capacity of 503kg and a flat load area of 1,623 litres.
Diesel and petrol engines for Dacia Duster Commercial
There's a range of diesel and petrol engines available, as well as the firm's automatic transmission.
And, Dacia says, their all-wheel drive model offers go-anyway capabilities for adventurous tradespeople, utility companies and farmers who are looking to access remote areas.
The Duster Commercial has two trim levels, the Essential and Expression, with lots of equipment.
Standard features include an 8.0-inch display that has an infotainment system with smartphone compatibility.
Duster Commercial is converted in Dacia's factory
The Duster Commercial is converted in Dacia's factory with the rear seats being replaced with a flat wooden floor that comes with a hard-wearing surface.
There's also a mesh bulkhead to separate the passenger compartment from the load area.
Dacia also adds several lashing points to secure loose cargo.
And to protect the cargo bay, there's a full-length removable cover and an opaque film that can be applied to the vehicle's windows, and there is a built-in alarm system and rubber mats.
Natural fit for hard-working tradespeople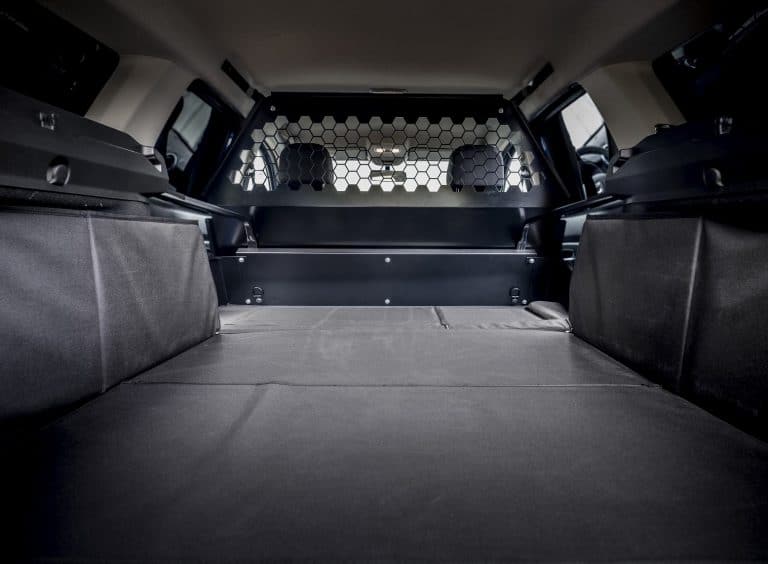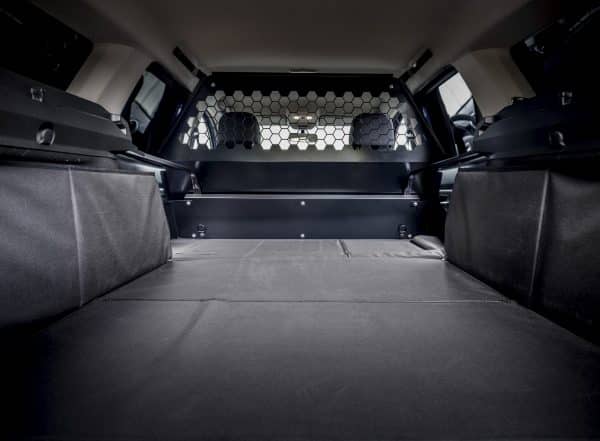 Dacia says that the cargo space available makes this the natural fit for hard-working tradespeople.
Drivers also get flared wheel-arches and durable skid plates and several paint scheme choices.
The engines have power outputs ranging from 90hp to 150hp and the power is delivered with either an automatic transmission or a six-speed manual gearbox.
The Duster Commercial also as contrasting black roof bars and a ground clearance of 210 mm. For those that need it, the vehicle's wading depth is 450 mm.
Essential trim features LED daytime running lights
The Essential trim features LED daytime running lights, air-conditioning, cruise control with speed limiter and the DAB radio has Bluetooth connectivity.
There are also front fog lights, a rear-view camera that has parking sensors, electrically adjustable door mirrors and hill descent control.
The all-wheel drive versions come with a centre differential lock.
The interior has also been improved and there are black door sill protection strips, a centre console with a driver's armrest and there's lumbar adjustment in the height-adjustable driver's seat.
Prices for the Dacia Duster Commercial start at £17,734 and rise to £23,494 for the all-wheel drive version.